I've raced – and fundraised – for three charity organizations.  My first fundraising experience was with the Disney Marathon and Team in Training, which raises money for the Leukemia & Lymphoma Society.  In total (largely due to wonderful blog donations), I raised $3,050.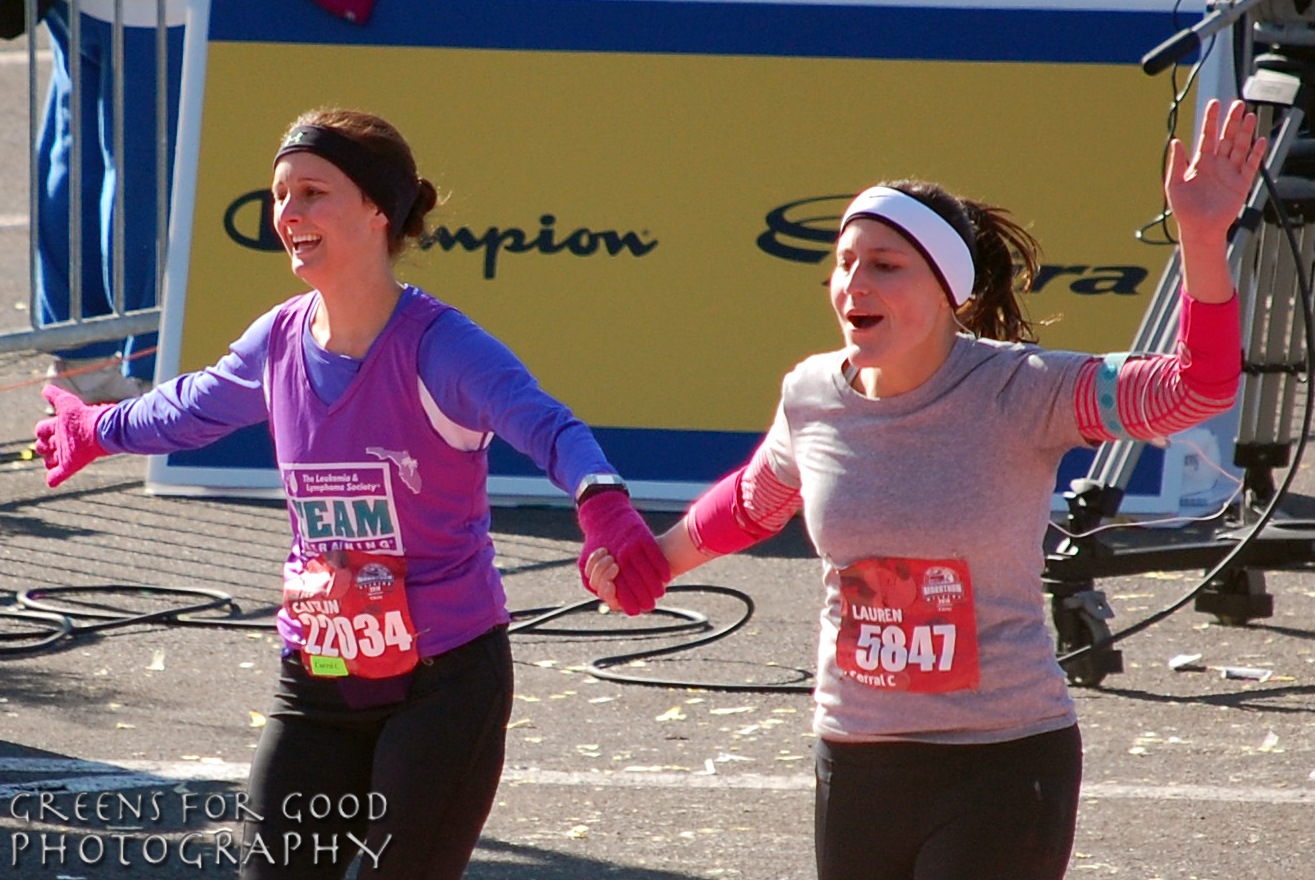 My second fundraising experience was a 100-mile bike ride with Echelon Gran Fondo in Napa Valley.  My team raised over $5,500 combined for the Livestrong Foundation.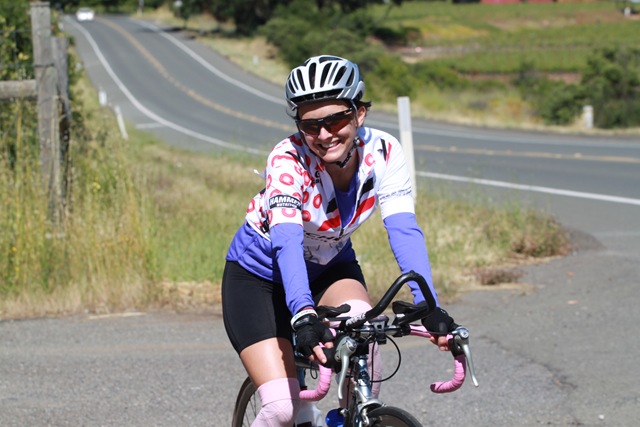 And lastly, I did a triathlon with the Girls on the Run Solemates program.  The fundraising goal was much lower; I raised a couple hundred dollars.
If you do any large race, you will see TONS of charity runners, distinguishable by their coordinating team shirts.  But fundraising happens at all levels, from small 5Ks to nationally-watched marathons.  One estimate says that charity runners raised about $1 billion for various organizations in 2009.  In 2010 alone, the New York Road Runners organization, which fundraises for 190 charities, raised about $26.2 million.  Nearly 80% of runners who do the London Marathon are fundraisers (wow!) and each runner raises an average of $4,205, for a total of $81 million in 2010. (Source)
Charity running has numerous benefits, including:
Providing financial and social support for an important cause;

Organizations often strive to create a 'team atmosphere,' offering group training runs, training clinics, advice, and discounts on equipment;

Priority at the race event (for example, you may get access to a special bag check area, a better corral number, a nice post-race party);

Fundraising may allow you to gain access to sought-after races or races that would otherwise require you to qualify, such as the Boston Marathon; and

As a 'thank you' for fundraising, many organizations give runners free entry, travel, and lodging for the race.
There are some drawbacks, however.  Namely, it can be extremely difficult to fundraise several thousand dollars, and many of the organizations will actually charge the runner the remaining balance if the fundraising goal is not met by a certain date.  This is the policy at Team in Training, for example – I had to hand over my credit car number when I committed to the race.  They do this, in part, because TNT pays for your entry, travel, and lodging.  While I did a race in my hometown, some runners fly across the country to race, and plane tickets are expensive!  Committing to a fundraising team is very serious.
While there are HUNDREDS, if not thousands, of charity organizations to race for, here are some of the big ones:
Team in Training: TNT raises money for the Leukemia and Lymphoma Society to fight blood cancers.  According to the site, every four minutes, someone new is diagnosed with blood cancer. Every 10 minutes, someone dies.  You can participate in TNT by doing one of over 200 half marathon, marathon, century race, hiking adventure, or triathlon events.

Joints in Motion:  Joints in Motion raises money for the Arthritis Foundation to fight arthritis, America's top cause of disability.  While there are local teams training for specific races, you can join the Virtual Joints in Motion program and train for a big race (currently, either the Kona half or full marathon or the Disney half or full marathon) from any location.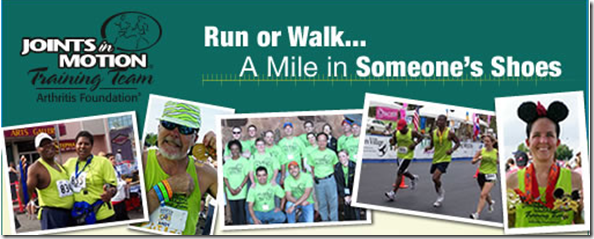 NEDA Walk: The NEDA 5K Walk program raises money and awareness for the National Eating Disorders Association.  In 2011, NEDA Walks raised nearly $300,000 for the organization.   You can find a list of upcoming walks here. There is no minimum fundraising amount and participants are encouraged to raise as much as possible.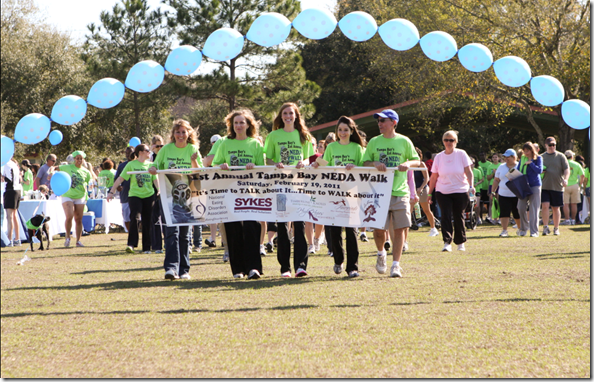 (Source)
Relay for Life and DetermiNation:  Relay for Life raises money for the American Cancer Society.  Instead of doing marathons or triathlons, teams of 8 – 15 people camp out at high school parks, fairgrounds, or other public spaces and take turns walking around a track or path.  Because "cancer never sleeps," relay events are 24 hours in length. Since the 1980s, Relay events have raised a grand total of $3 billion. The American Cancer Society also offers a program called DetermiNation, an individual race fundraising program much like Team in Training.  You can be a DetermiNation athlete for a variety of race types, including a half or full marathon, triathlon, Ironman, or cycling event.

Solemates: Solemates raises money for the Girls on the Run program, an organization very near and dear to my heart!  Although I'm a bit biased, I think the coolest thing about Solemates is that it is a very accessible program – the minimum fundraising goal is only $262 (chosen because of the marathon length, although you can fundraise for any race).  The money helps put at least two girls who need scholarships through the program and, in exchange, runners get sweet swag, training advice, and other support.  Solemates have special bonus entries to the Chicago Marathon (the fundraising goal for Chicago is $750) – pretty neat! Solemates is a great way to get involved with GOTR if you don't have the availability in your schedule to coach.

Are you a charity runner?  What organization did you fundraise for?  What were the benefits and drawbacks of the experience?  If you're actively fundraising, please feel free to leave your 'pitch' in the comments section with a link to your fundraising page so others interested in the same cause can support you!