Look.  I managed to grow a rose!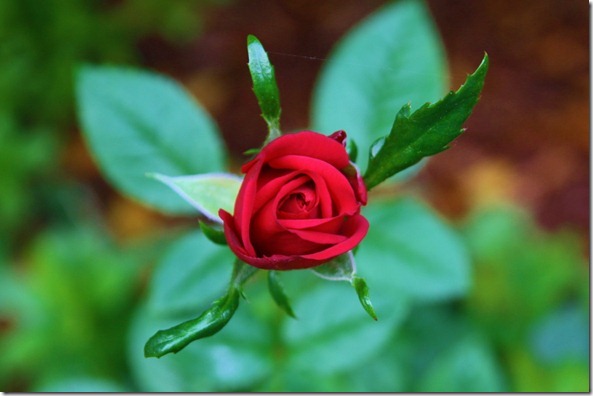 I really shouldn't take credit for that bloom, though, because I've done absolutely nothing to encourage it.  The rest of my garden looks like this.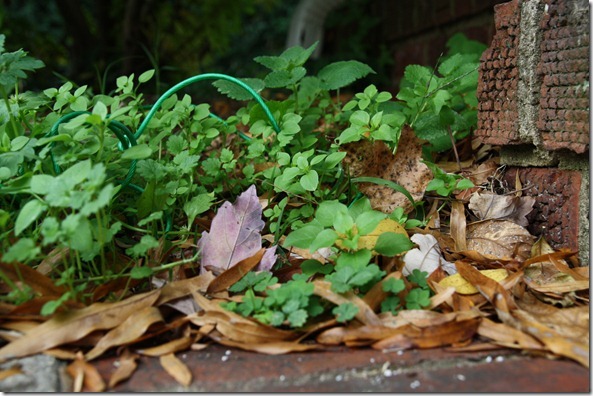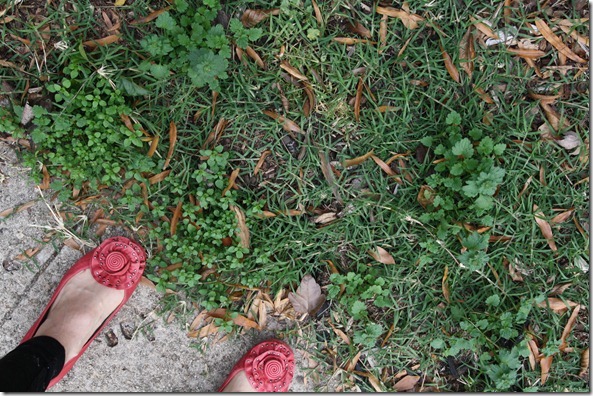 I'm the embarrassment of my neighborhood. Seriously.  Even the mailman gives me the stink eye.
I was observing my garden this morning while holding James' leash and trying not to yak all over my lovely rosebush.  It was rough.  So I rushed inside and made this delicious drink – a natural cure for nausea (pregnancy-related or not! It really is a miracle cure for upset stomach):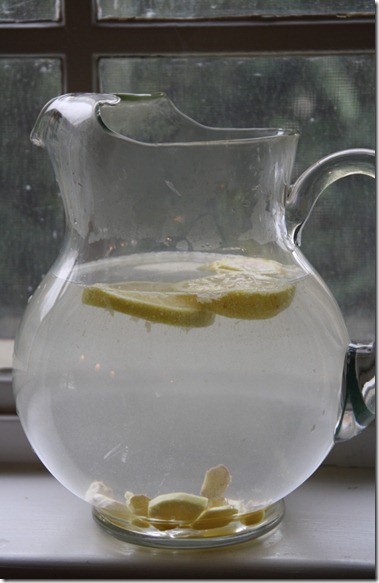 Ginger-Lemon Tea
To make this lovely bev, you need about 2 inches of freshly peeled and chopped ginger.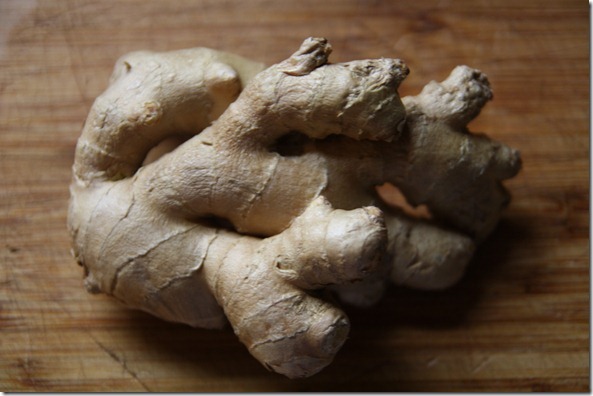 As well as half a lemon, sliced.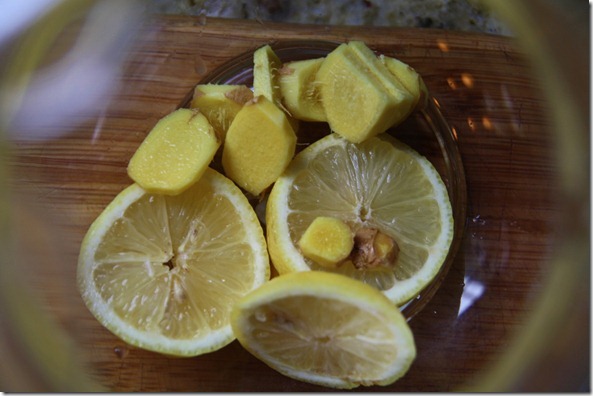 Fill your tumbler with boiling water and give it a good stir.  I like to add something sweet (whether just plain sugar or agave nectar) to take the bitterness away a bit.  Be sure to let it steep for a while – at least 15 minutes.
One cup later, I was ready for breakfast.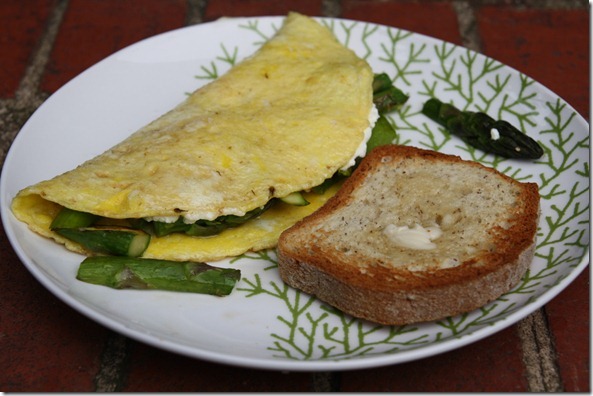 A goat cheese and asparagus omelet (How to Make a Pretty Omelet) with Udi's toast on the side.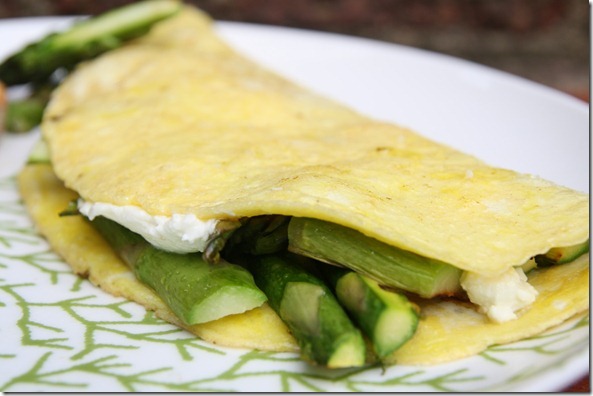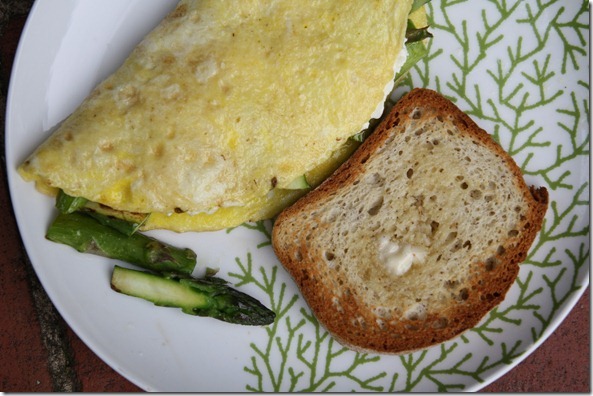 Thought of the Day: