Omelets are all about technique – the ingredients are quite simple.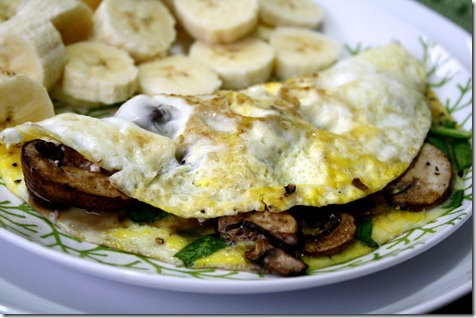 What you'll need to make this Goat Cheese and Mushroom Omelet, ingredient-wise:
2 eggs
Dash of milk
Salt and pepper
Shredded spinach
1/4 cup goat cheese
Sliced portabella mushrooms
What you'll need, tool-wise (TWSS):
Non-stick pan with a small, circular base.
Non-stick spray.
Plastic spatula.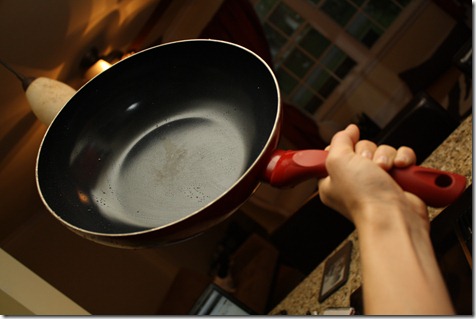 I know there are concerns about whether non-stick pans are safe.  I'm in the camp that it's find to use them as long as you don't overheat them and don't scratch them up with a metal fork or spatula.   This article in Good Housekeeping sums up the pros and cons.  The key for omelets is to pick out a pan that as a small circular center because it will form the omelet shape.
If you're going to put veggies in your omelet, you'll probably want to pre-cook them.  Just throw the veggies in the wok for a few minutes.  You don't really need to pre-cook spinach, though.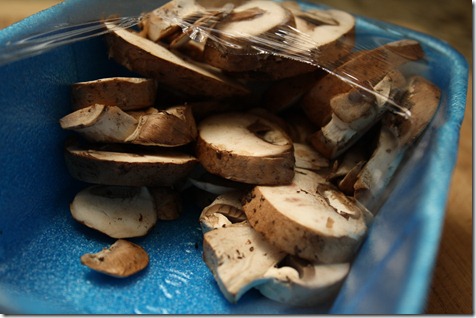 Then, mix two eggs with a fork. Don't beat them too much!  Add in some milk (or soy milk) and stir once more.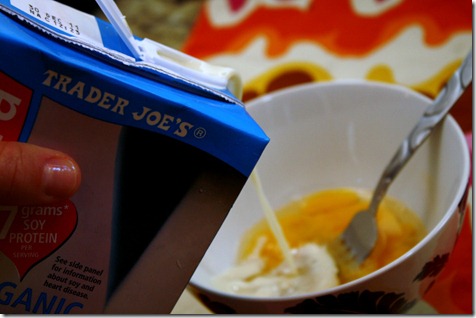 Heat the wok to medium heat and spray thoroughly with cooking spray.  Pour the egg mix into the center of the wok and tilt the pan so the eggs form a little circle.
Once the eggs cook for a minute or two, add the veggies on one side and the cheese on the other.  Salt and pepper it, too!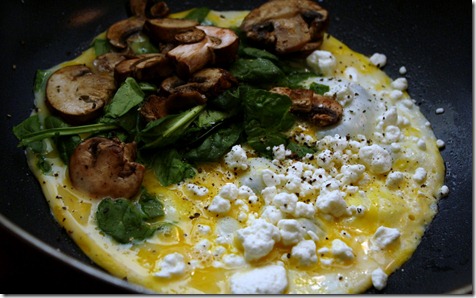 Let the omelet cook for another 3 – 4 minutes.  Using a non-stick spatula, carefully lift the edge to see if it's cook thoroughly.  The cheese side is only going to get one shot to cook in direct contact to the pan, so you want to make sure it's beginning to brown.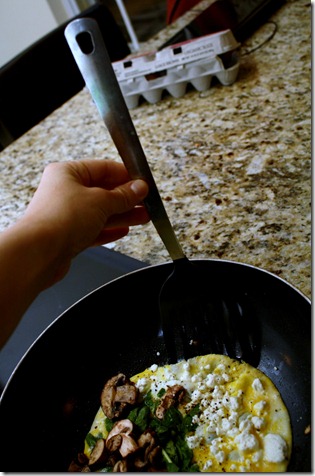 Once it's browned, flip the cheese side over the veggie side like so: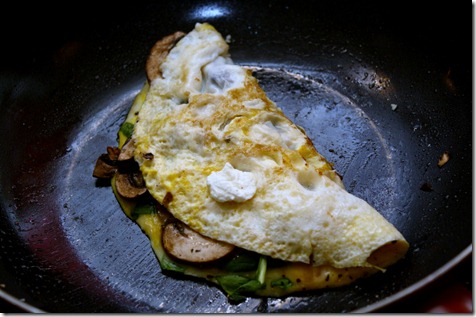 Let cook for a few more minutes and then slide onto a plate.
Tada!  You have a pretty omelet, just waiting to be eaten.  🙂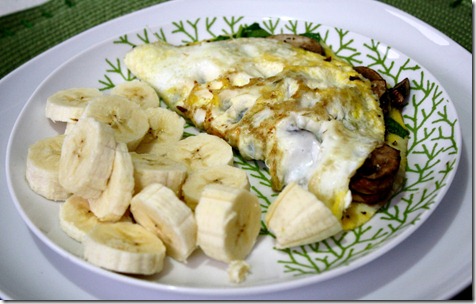 In other news…
Yesterday, I bought the new Adele CD and am now obsessed.  She is amazing – have you read any of her interviews? She's so badass and inspirational.  I really love this song in particular.
Beautiful!