If you missed Week 1 of the series, Lula in Philadelphia is still looking for a home.  Several blog readers came forward to meet with her, but none have panned out yet.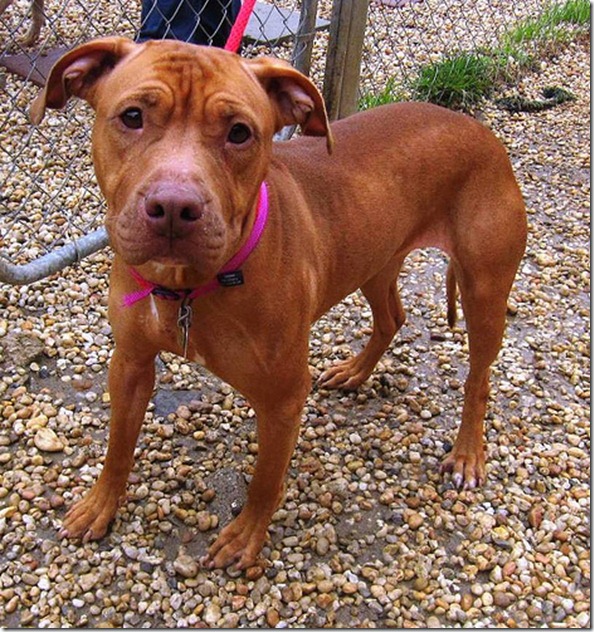 On a brighter note, Mr. Knuckles was also featured on the Healthy Tipping Point Facebook page last week, and a reader drove out and rescued him from the shelter.  Just in the nick of time, too – he was due to be put down on Saturday!  But now he's warm and happy in someone's home.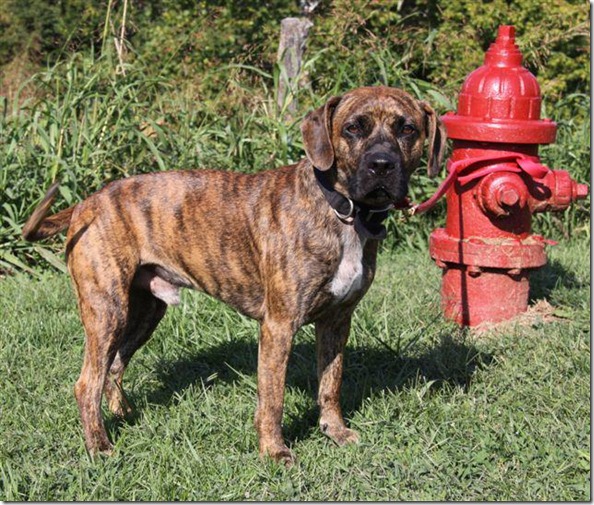 This week's pup is from the Southeast German Shorthaired Pointer Rescue, Inc.  The organization works to save shelter German Shorthaired Pointers (GSP), who are typically energetic dogs that like to self- hunt within their contained yard. Most GSPs should be placed in homes without cats.  Often, GSPs make excellent running partners, can be trained for agility, and are wonderful family pets.
This week's Shelter Dog of the Week is Katie.  If you're interested in giving Katie a forever home, please email tiffanysegsprescue@gmail.com.  If you're in Georgia or the surrounding states (Tennessee, Alabama, Florida, South Carolina, and North Carolina), please consider opening your home to Katie!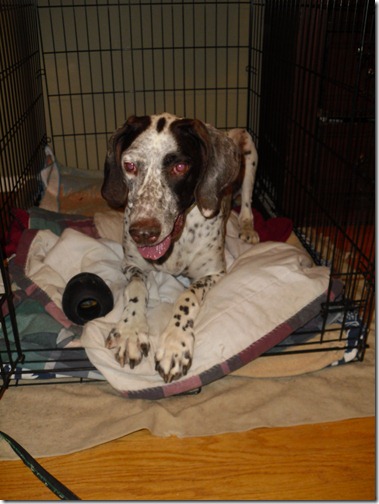 Katie says, "Hi, my name is Katie! My foster mom calls me Katie Cakes because I'm so sugary sweet! I was turned in at a shelter by my previous owners. They didn't care enough to give the shelter any information other than my name and my age. I don't understand why they would do that, but I do know that I hit the jackpot when my foster mom picked me up! My life changed dramatically that day – all for the better.   I've been waiting for a while for a forever home, and my foster mom says it's because I have so much energy! My energy level is very high – and that's why my foster mom loves me so much! I love to go on long runs with her and zoom around the backyard chasing birds, squirrels, and really anything. I may have been a hunting dog in my previous life, but I really can't remember. I seem to know some hunting commands. My foster mom says I would be great at agility work also. I weigh about 70 pounds."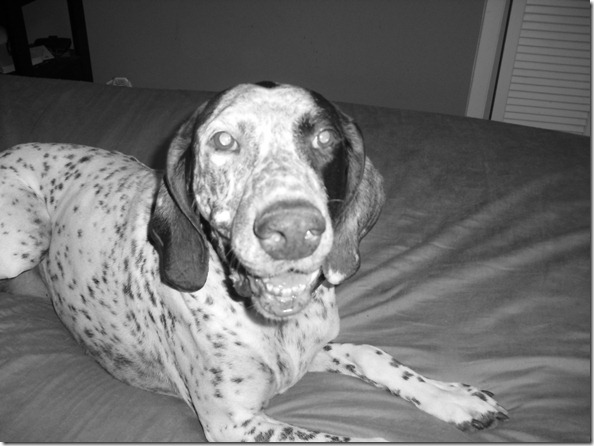 "Even though I'm 8 years old, I'm spry as a puppy. I'm telling you, I know it sounds like bragging, but I'm a wonderful dog! I'm so loving, and I want to please my people so badly. I know all sorts of tricks, and my foster home loves to make me do tricks before they give me any treats or let me go outside. They say it's something about respecting authority, but I think it's just because they know I'm so good at tricks!

I like boy dogs better than girls – I like to hunt in the back yard with my foster brothers all the time. And I don't like cats. I think it's probably from my previous hunting life. You should contact my foster home (tiffanysegsprescue@gmail.com) if you're interested in me – I'm super duper fantastic!"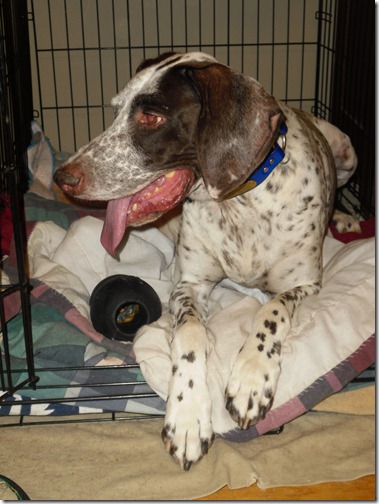 You can find out more information about Katie and other dogs available through Southeast GSP Rescue, Inc. at www.segsprescue.org.