It is chilly but sunny in Charlotte today.  One of those days that you're just grateful to be alive and surrounded by the friends, family, furballs that you love so much. 
Over the past year, I've made an effort to practice daily gratitude for the people and things in my life that I love so much.  I do it right when I wake up, still in bed.  I feel like my mind and heart are most open first thing in the morning.  If I wait to be grateful later, I notice that 'life interruptions' sneak into my thoughts.  I need to do that, I need to clean this.  But first thing in the morning… I can just be thankful.
After breakfast, I went on a running date with Nicole.  Her wedding is NEXT WEEKEND, and I am getting so excited.  The wedding is actually in Puerto Rico.  We leave on Thursday. 
After our 4.0 miler (which seemed so effortless thanks to the colder air), we came by the house and picked up the Husband and James for a big group walk. 
Random story from the walk:  I went to adjust my ponytail with my cup of Pumpkin Spice in my hand and poured coffee down my back.  Duh.  And then the Husband got dog poop all over his hand while picking up James' mess, so I let him wipe his hand on the back of my (coffee-covered and sweaty) running shirt.  That's love, you guys.  Pure love.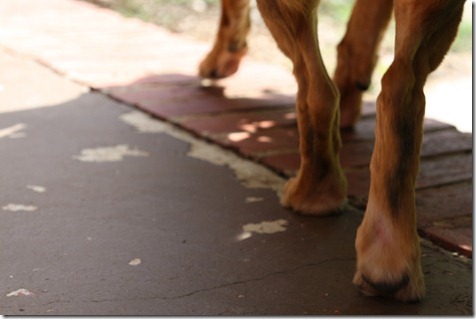 Don't worry.  I plan to wash the shirt… right now.
Breakfast: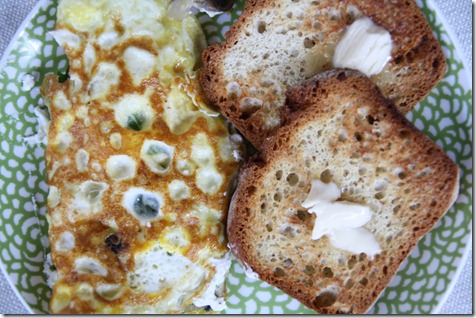 A goat cheese, mushroom, and spinach omelet (how to make the perfect omelet) with toast and Earth Balance.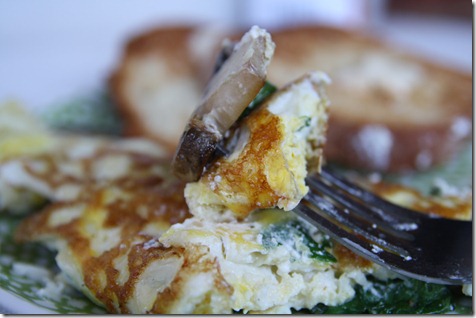 Running Date Giveaway
A random little giveaway for my Toronto, Canada readers!  Inspired by the Amazing Race, the Running Date sets you free from the stereotypical dates.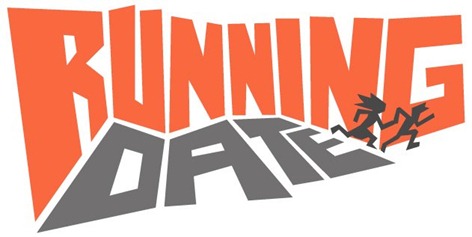 Instead of the usual dressing up, movie, then dinner at a fancy restaurant, you put on comfortable running shoes. Then, you join a race that's full of fun challenges and compete for the final prizes such as iPad, couple helicopter ride and dinner on CN tower against other couples in the heart of the city Toronto! It's a great way to meet new people – for friendship, fun, or maybe even true love.
The winner will receive a free team entry (2 tickets) for the Running Date event, which is on Saturday, October 15 at 10 AM.  To enter, just leave a comment stating what you love about Toronto!