I actually consider it an accomplishment that my bike only sat in the trunk for one week following my last triathlon…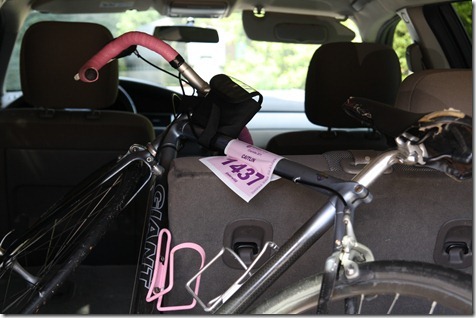 I needed to make way for my suitcase!
Yup – on the road in the air again.  This time to Detroit to give an Operation Beautiful presentation to a group of teenagers in the BBYO program.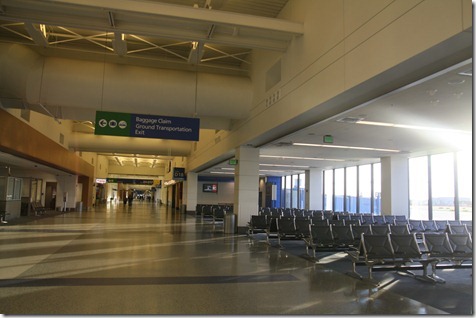 Apparently, Saturday afternoons aren't big flying days.
In the Charlotte airport, I had some caramel frozen yogurt with raspberries and Oreos.  Eaten while reading Catching Fire (Part II of The Hunger Games), which yes – I have already read.  But I swear – the series is even better the second time around!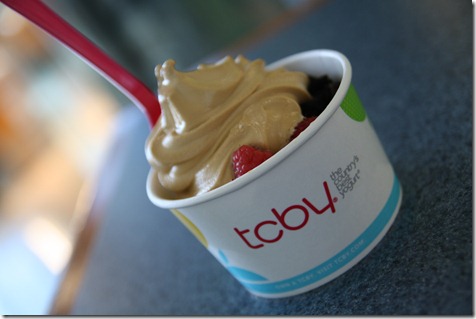 Whilst navigating the security line, I pretended I was Katniss Everdeen on a secret mission.  Froyo and fantasies.  It's the little things that make air travel bearable, folks. 
Arrived in Detroit, grabbed my teeny tiny rental, and zoomed off to dinner.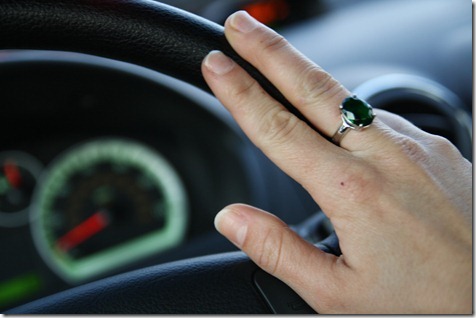 You know you are in Michigan when your rental comes with an ice scraper and snow brush.  Rumor has it that the northeast Midwest (oops) MAY see snow sooner rather than later.  Let's just hope I'm back in the South first.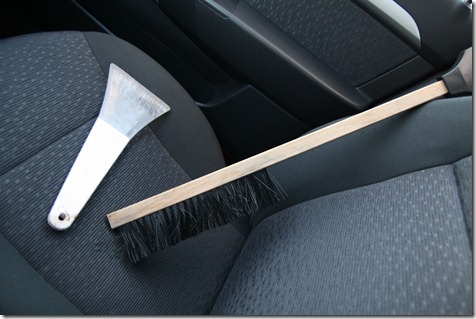 For dinner, I met up with Amanda, a bloggy friend who helped organize the event.  We went to an amazing Asian buffet restaurant. 
I know some people hate the idea of buffets but I love them!  As long as they're busy (always a decent sign that the food won't poison you).  30 different options?!  Yes, please.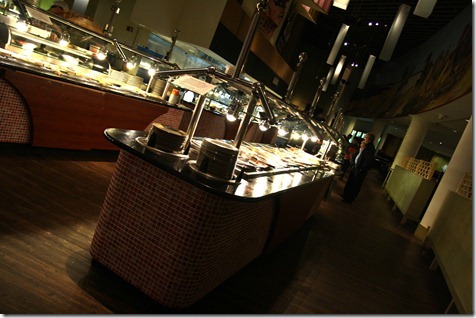 I ended up with two plates, filled mainly with delicious lo mein, spring rolls, and sautéed green beans.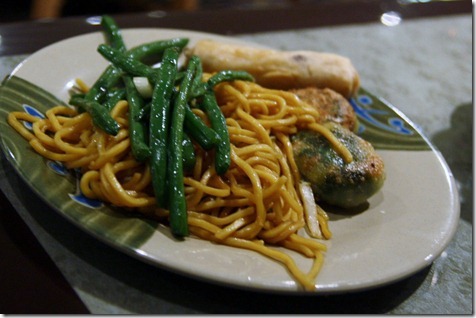 That's my wild and crazy Saturday night. 
Time to face-plant in my king size bed.  But only after checking for monsters hiding in the shower first, of course.