Caught in the act!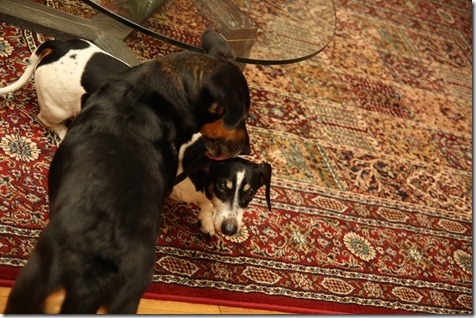 Lovers giving each other little puppy kisses.  Specifically, James licking the inside of Maggie's ear.  They literally lay on the rug and make out with each other.  Bow chicka bow wow.
Beyond spying on the dogs, today was consumed with more (unsuccessful) office hunting, a little writing, and a whole lot of running.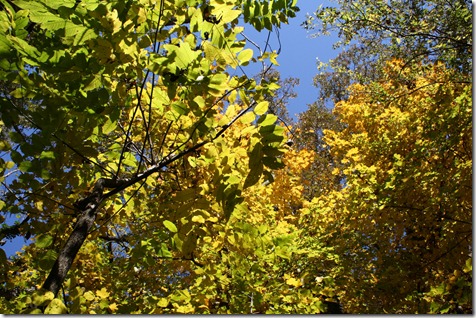 I broke one of my Essential Rules of Running by attempting a longer run today.  I try not to run back-to-back days but today was my third day on.  Just really poor planning; tomorrow is definitely a swim day. 
I ended up doing 8 miles with Nicole.  The beginning was especially hard – I need to stop running in the evening and switch to morning runs because my energy is shot by 5 PM.  But once we warmed up, it was all good.  We finished the 8 miles in about 1:24.
We spent most of the run babbling about her upcoming NUPITALS!  The big day is this weekend (if you're slightly confused – yes, they did get married this summer; this is their 'spiritual' wedding).  I absolutely cannot wait to see her in that big, white dress. 
Pre-run, I named on a Clif bar.  Yes – I finally wised up and stopped eating fiber-rich crackers and garlic-infused hummus.  The Clif bar (after an hour wait) sat much better in my stomach.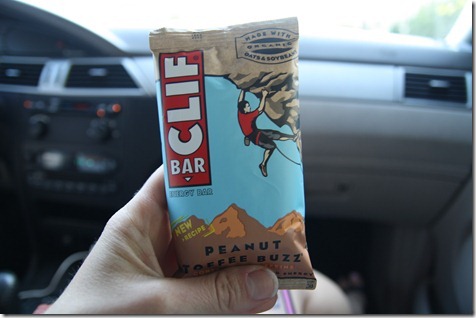 Post-run applesauce – just to hold me over until dinner!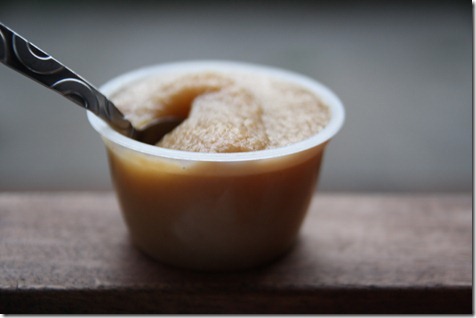 And dinner was cooked by the Hus – quinoa, beans, sweet potatoes, broccoli, and carrots, all drizzled in coconut milk.  Creamy and fabulous.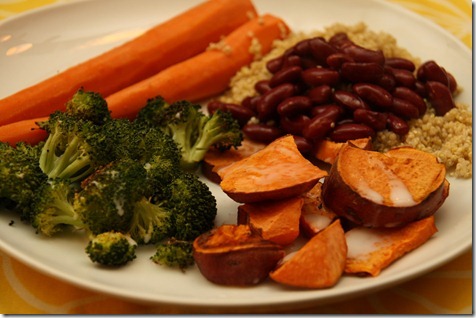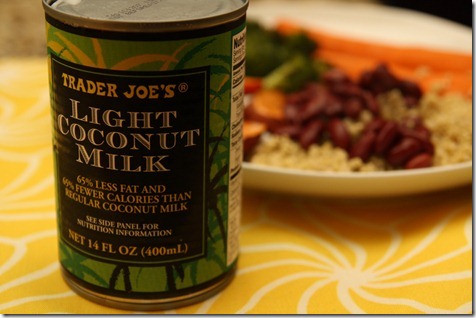 And for dessert – Panda Puffs and cashews.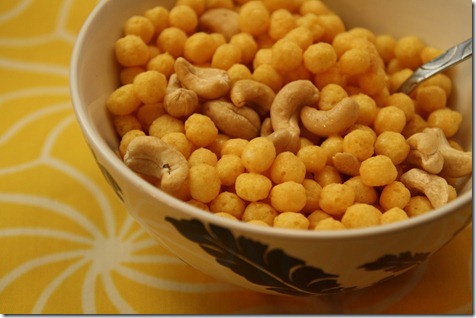 Gonna go stretch out these tired legs.  Pigeon pose, here I come!