Excuse the delay – we were out office hunting again!
Today, we found some potential spaces.  Keeping my fingers crossed.  The Holistic Wellness Center needs a new home.
The Hus was in charge of breakfast – and you guys know what that means!  Kale on the side.  He loves his greens.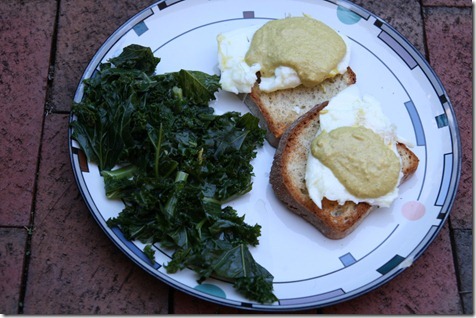 Also – over-easy eggs on toast with Mmmm Sauce.   I literally took a bite and said, "Mmmm!"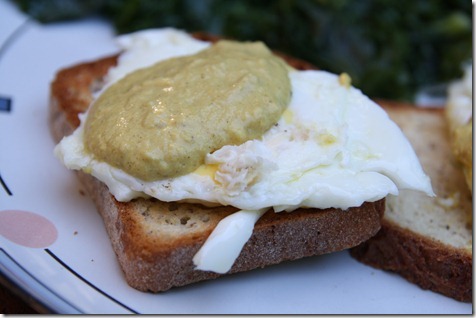 I had grand plans to go swimming but got thwarted by the office hunting.  It's a shame because my favorite days are Tuesday and Thursday because the pool does the long course (50 meters as opposed to 25 yards) on those days.  Oh well – maybe tomorrow! 
Luna's Living Kitchen for lunch.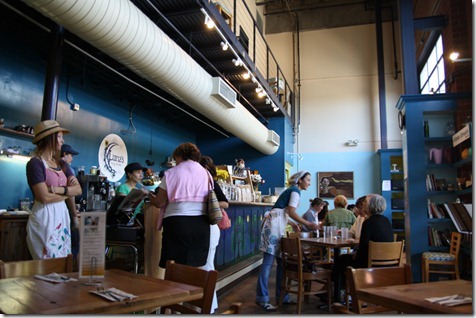 Whenever someone asked me for a restaurant recommendation in Charlotte, I always say Luna's.   The food is so fresh and lovingly prepared. 
I got the Kamut veggie burger with collard green wrap.  The sauce was standout – some sort of pickled cucumber topping.  Mmmm again!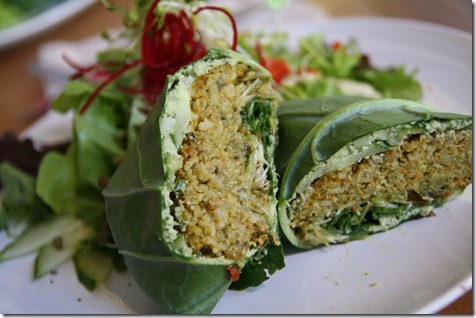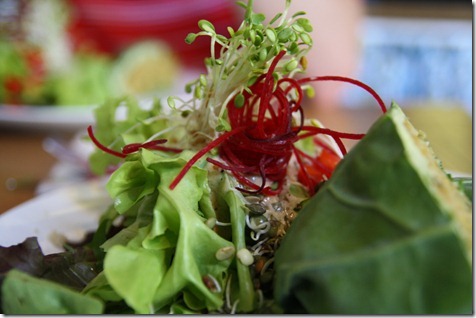 It's time to prepare for Girls on the Run.  I missed the last lesson so I'm very excited to see the girls today.  Our lesson is on healthy nutrition and how to keep a steady pace while running – something I could use a refresher on, too.  Heh.
Thought of the Day:
"The great thing is, if one can, to stop regarding all the unpleasant things as interruptions in one's "own" or "real" life. The truth is, of course, that what one regards as interruptions are precisely one's life." CS Lewis