A few weeks ago, the Husband and I went out to lunch to celebrate a business milestone.  After one year of being open in Charlotte, the Holistic Wellness Center is successful enough that we can now justify moving into larger, more permanent office space!  I'm so proud of the Hus.  He's worked so hard.
Choosing a new office location is not easy, of course.  There's many things to consider – layout, location, looks.  Ambiance is very important. 
We looked at some beautiful office spaces today… and a few that need a little work.
Seriously – in what decade was pink and gray carpet a good idea?
We also looked at totally empty shells.  In commercial real estate (and especially in this market), you can sometimes get the landlord to 'build out' empty spaces to your exact specifications for free – or for very little cost.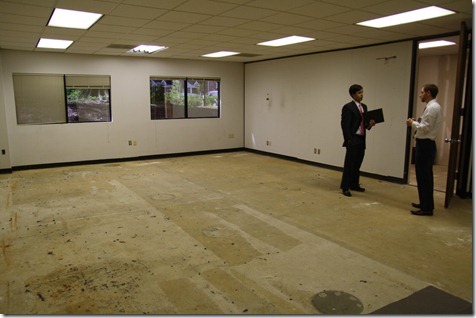 I really struggled with the shells.  It's so hard for me to visualize a reception area, storage, two offices, two treatment rooms, and a kitchen in a 1,500 square foot empty box.
One thing I did realize right away – we need WINDOWS!  No basement offices.
We even found an office space with a vault.  Who shall we stick in the vault?  Me (the secretary)?  The Husband?  My father-in-law?  Certainly not the patients!  Heh.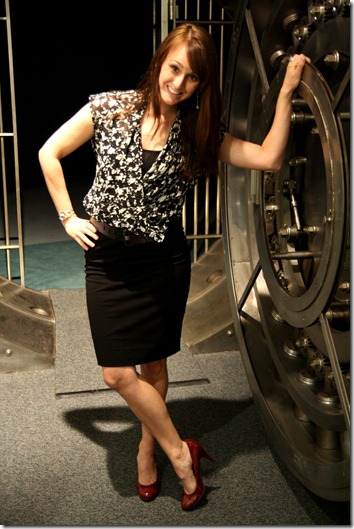 So far – no clear winner, but we're heading out later to look at other spaces.  So exciting.  This is MUCH better than house hunting (although, of course, after the failed house hunt from hell, pretty much any business venture is more enjoyable!).
After our appointments, we headed Uptown to The King's Kitchen.  There's been a ton of buzz about this Southern-inspired restaurant.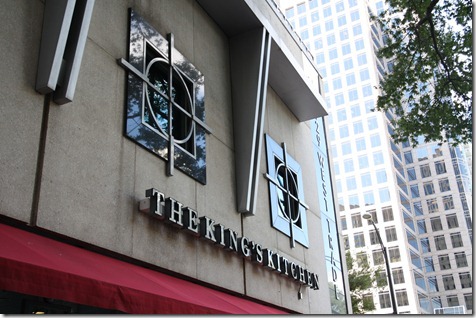 Of course, traditional Southern side dishes, while appealing to vegetarians, are usually cooked in pork or chicken stock.  The waiter was kind enough to mark off which dishes were okay for vegetarians.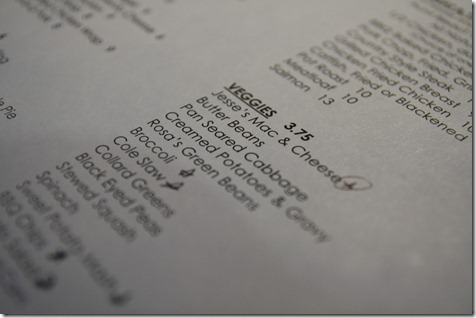 Started off with the deviled eggs.  The horseradish flavors were so well done.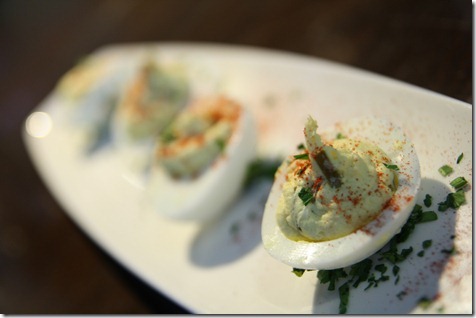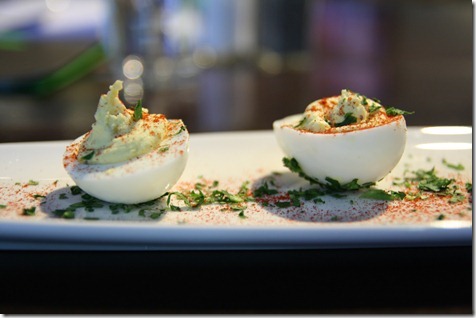 And my entrée include steamed broccoli and macaroni and cheese, along with a biscuit.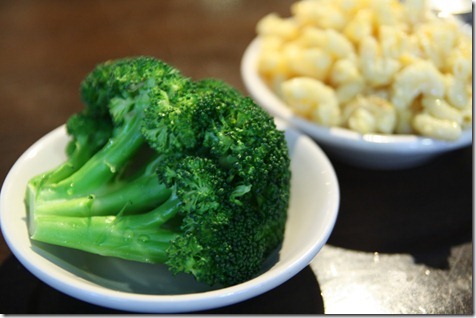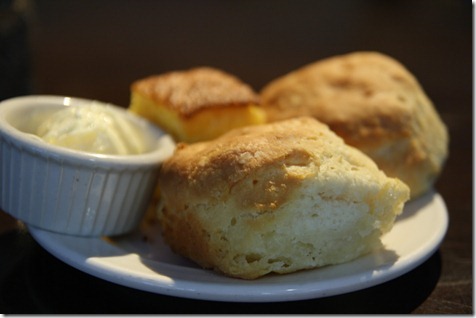 I see why The King's Kitchen is so popular.  The food was so well prepared with simple, wholesome ingredients (and lots of butter – Southern chef staple).  Everything was fresh and tasty.
Time to hit the streets.  More office space awaits!