We had a wonderful fall thunderstorm last night.  A huge clap of thunder sounded around 6 AM, I rolled over, and the Husband and Maggie's eyes were wide open.  "Holy hell!" he whispered.  It sounded like it was right above our roof.
I expected to see tons of downed trees this morning, but the street was just littered with leaves!  Tons and tons of beautiful, colorful leaves.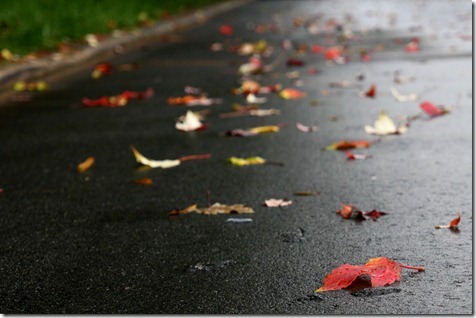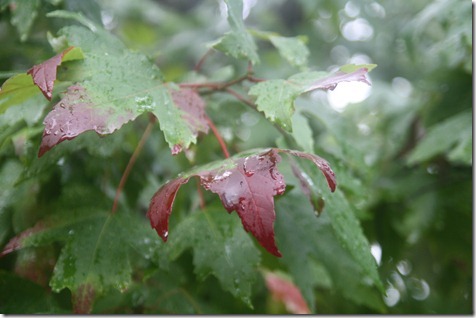 I love fall weather.  Can't it stay this way forever? 
Fall breakfast: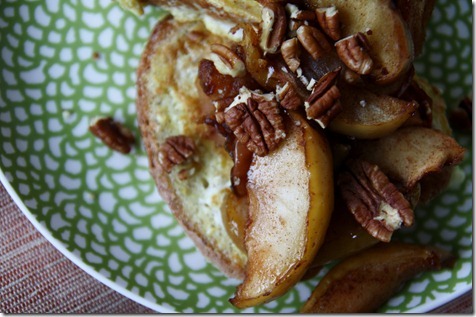 French toast with baked apples, pecans, and agave nectar.
Baked apples are the second best French toast topping (grilled banana is #1).  I made a huge batch last night, and I've already worked our way through the whole thing.  Don't know how that happened!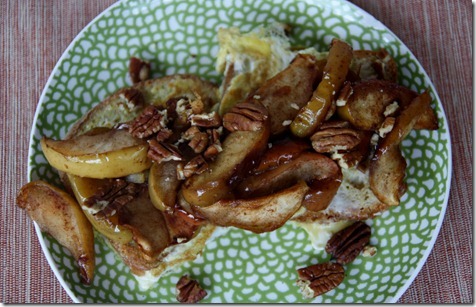 A little random, but… You you know how I've mentioned several times that Maggie has severe separation anxiety?  I finally caught it on tape. 
This was her reaction when the Husband simply walked out the front door. 
Intense.