Tomorrow, I will finish my third book.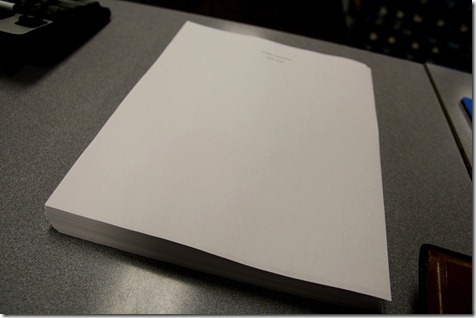 I know I've been saying that "I'm nearly done!" for days, but this is how these things go.  You think you're almost done, but then you remember you still need to do the Table of Contents.  But tomorrow is really, truly the end of the first draft.  Wahoo!  Cue the book-shaped confetti.
Tomorrow also marks of the beginning of something else:  Getting my fitness mojo back.  Specifically, my running mojo.  I'm pumped.
For the last two months or so, I've kind of given myself a 'free pass' with exercise.   I wrote that I cannot – and should not – do it all, and since work was so busy, I pulled way back on exercise.   I think it's really important to recognize that fitness levels naturally ebb and flow in response to the rest of your life; otherwise, your panties get all bunched up when work, family, or friends call.  Since pulling back, the following things occurred:
First of all, while I still ran 6 – 10 miles a week, I got slower.  A lot slower.  And my endurance tanked.  I've been walking a lot more than 'normal,' but I'm okay with that!
Secondly, my motivation has also waned.  I struggle to stick with my workouts when I don't have a 'deadline' – like a race – to motivate me.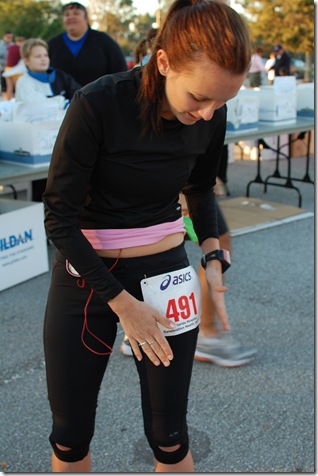 Now that I have a bit more time in my schedule, I am happy to fill that void up again with TRAINING. 
I figured that I might as well go big or go home – I signed up for a Half Marathon.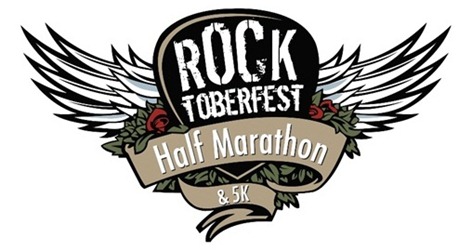 I'm excited but nervous.  I haven't ran a Half Mary since December 2009 and haven't run the distance since October 2010, when I did a Marathon.  I love the 13.1 distance; however, when I was training to set a personal record in the Half last spring, I managed to injure myself and ended up walking the entire race.
I'm tackling this Half Marathon with an unusual training plan.  I'm going to do as much cross-training as possible – lots of swimming, biking, and yoga – and only plan to run three days a week.  Doing triathlons really taught me to value and appreciate cross-training!  Since the race is in seven weeks, I also plan to walk/run all the long runs and the race to reduce the impact training inflicts on my body.  In all the 40 races that I've completed, I've never tackled a long race in this mindset.  Normally, I'm all about the running and going as fast as possible, but this time – I just want to have fun, walk/run a Half, and get my mojo back!

(You can read the plan here)  As always, I created an 'enthusiastic' plan, knowing I will take more rest days than actually scheduled.
Like I said, I've never trained in this fashion before and am basically using myself as a guinea pig.   Since I'm planning to walk a lot of the race, I think it will all work out. 
So, as I said, I've also been struggling with motivation.  I figure my motivation will increase once work cools down, but I also know that having a training plan will help GREATLY.  There's something so motivating about writing down your plan.  I've even printed it out and taped it in a highly visible location. 
Just seeing my plan on the fridge inspired me to squeeze in my bike ride.  I rode 45 minutes on the indoor training while editing the book.  Multitasking is a beautiful thing.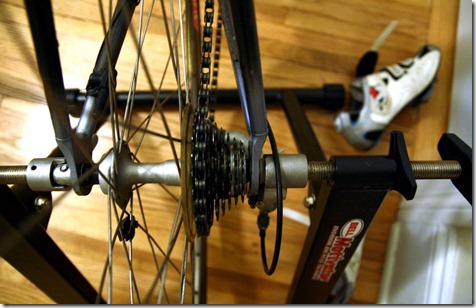 So – I wanna here your thoughts, as I'm sure so many of you are gearing up for Fall races.  Do you incorporate lots of cross-training into your plan?  Anyone else planning to walk/run a half marathon?  And do you tape up a hard copy of your training plan, too?