Last night, I attempted to start our book club book – One Day – but was immediately turned off within the first 10 pages.  I guess I just wasn't in the mood for a romance novel.  I wanted blood, revolution, and intrigue.  Hence – Mockingjay.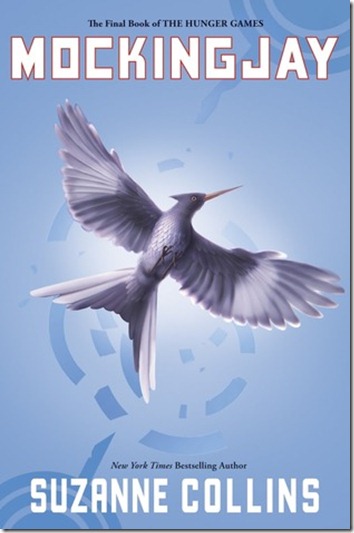 So far, so good!  I really love The Hunger Games triology.  I've always liked books about dystopias  (The Handmaid's Tale, anyone?  Best book ever).   The only trouble was that Mockingjay gave me nightmares.  I dreamt that I was stuck in an arena, forced to hunt down this kid from high school – I haven't even thought of this person since 2002; so weird how the mind works – with a bow and arrows.  I woke up at 5 AM in a cold sweat and couldn't go back to sleep.
One Pumpkin Spice Latte to the face later (sorry, green tea), I am feeling much, much better.
Plus – it's GAME DAY!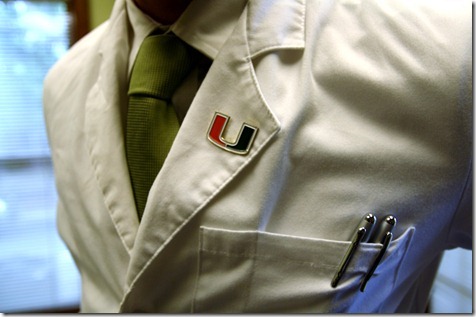 A simple breakfast because I was – of course – running late: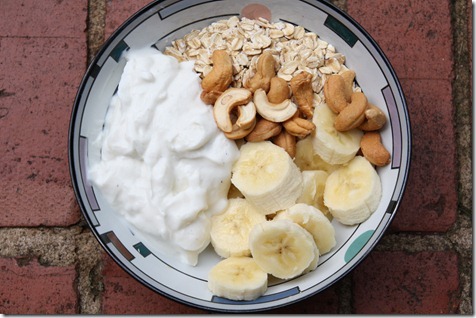 In the mix:
Greek yogurt
Banana
Cashews
Raw oatmeal
It's dreary out, but I'm hoping the weather will clear.  I would love to spend some time outside on Labor Day.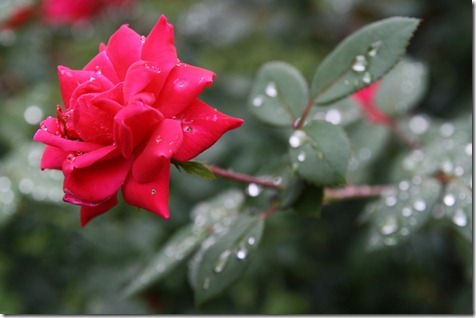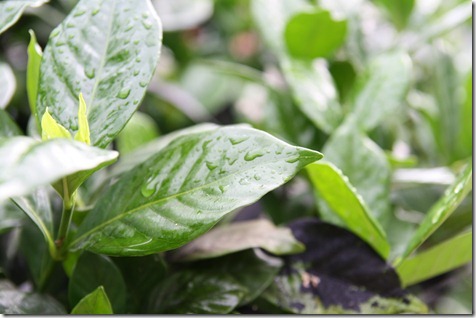 Stay tuned – after a month of taking it easy so I could focus on work, I'm officially getting back on the exercise train, and I'll be posting my Back to Track Plan later today.  I'm excited to get focused again.  After all, I've got two triathlons coming up!  Gulp.