Vacation is awesome.  Traveling in a zombie-like state of exhaustion and coming home to a practically empty fridge is definitely not.   After dropping our bags and hugging the pups, all I wanted was a snack that was not champagne or wedding cake.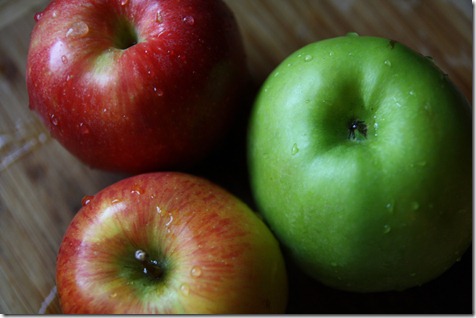 Although we're lacking essential supplies, I managed to pull together a pretty tasty snack – Baked Apple with Oatmeal Crumble, a spin on plain baked apples.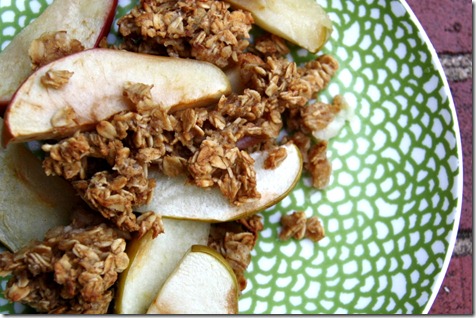 The crumble is packed with apple sauce, coconut oil, and agave nectar.  It's light and chewy and, with the warm apples, would taste amazing with Greek yogurt.  Or even better – vanilla ice cream.  If we only had a pint!
And, of course, the recipe is simple.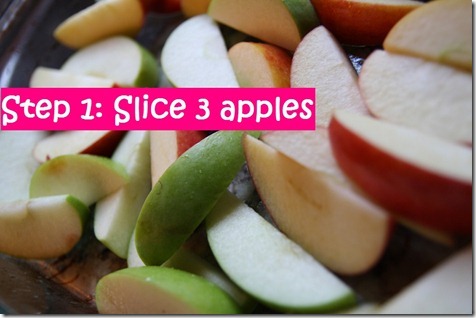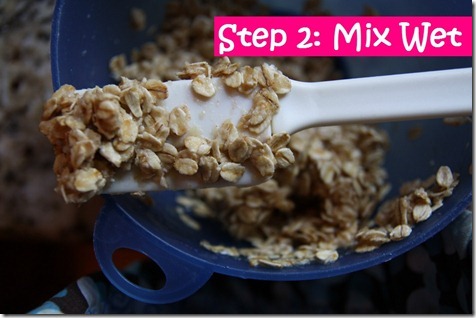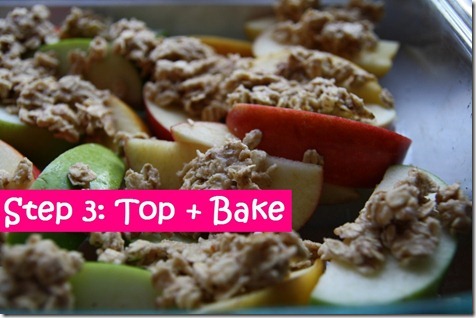 Instructions (for three servings):
3 apples – two red and one green (I used pink lady and granny smith)
1 cup raw oats
1 small container of cinnamon apple sauce (4 ounces)
1 tablespoon coconut oil (I used a Kelapo sample)
1 teaspoon cinnamon
1 tablespoon agave nectar
Directions:
Preheat oven to 400 degrees.
Wash and slice apples.  Spread out in large greased casserole dish.
In a small bowl, combine remaining ingredients and spread on top of apples. 
Bake for 30 minutes.
Remove from oven, let stand for a few minutes, and serve.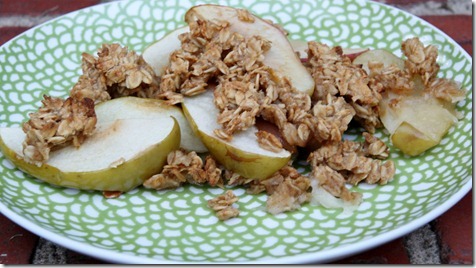 And for dinner?  The perfect pantry dinner – Sweet Potato and Baked Bean.
5K Follow-Up
A while back, I did a giveaway for one entry to the Road and Read 5K in Charlotte, which was hosted by the Friends of the Charlotte Mecklenburg Library.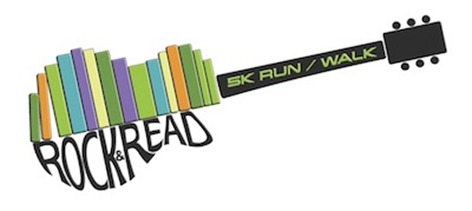 When she originally won the pass, Kelly emailed me to say, "This is only my second 5k (I did the Harrisburg Y 5k earlier this year) and although I've gotten better while training for each one, they've both made me realize how far I have left to go.  I've also taken advantage of the free training sessions the library has offered, and they've been a big help."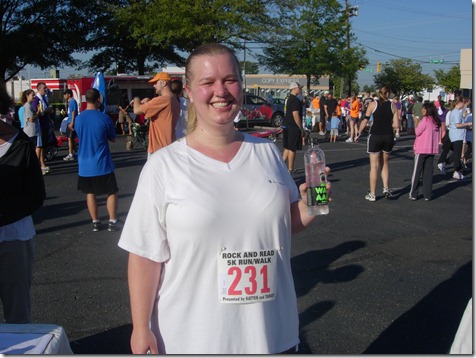 So – how did the race go?  Kelly rocked it.  She said, "I wound up walking with one of the ladies I met during the free 5K training sessions the library offered.  It was really great to have someone to walk with – otherwise it would have been me and my iPod.  The course had more hills than I expected, it slowed me down a bit.  And now,  I'm ready to start training for the next 5k"
And on that note…
The winner of the Name Your 5K giveaway is Lauren @ therawcure who commented, "Running is showing me that I can conquer and alter my attitude towards certain things, and I'm becoming stronger physically and mentally through it…  There's a 5K in November that I'd love to do with a friend that has asked me to join her, but on my grad school budget I can't really afford it!"    Congrats, Lauren! 
I'm lovin' these 5K giveaways – I'll try to do more soon!