My friends sure know how to have a good time.  Too good of a time!   Last night's rehearsal dinner (sans an actual rehearsal) lasted until midnight.  The wine and beer were flowin'. 
As you can imagine, the 7:30 AM wake-up call for hair and makeup came a bit too soon.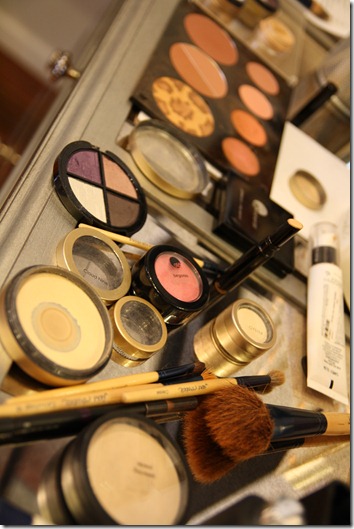 The bridesmaid and mother of the bride carpooled to a busy salon in Manayunk, a hip little neighborhood.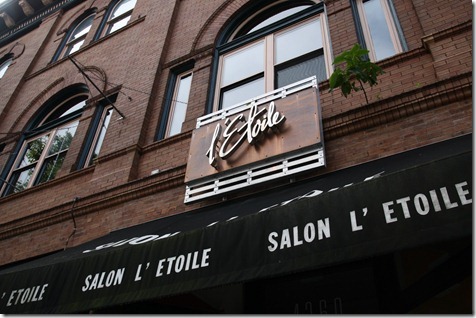 One of bridesmaids had the foresight to grab a huge order from Dunkin Donuts.  I have never been so happy to see coffee in my entire life.  Green tea just wouldn't cut it.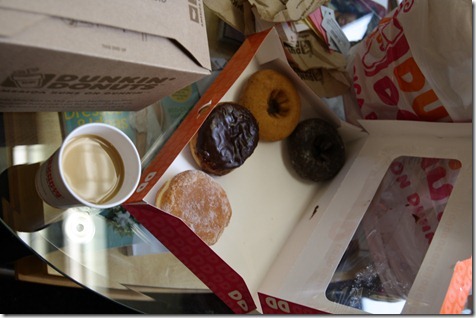 I had a bagel: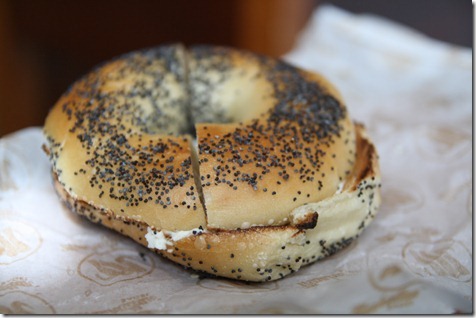 A few 'maids got their hair and makeup done, but I just got my hair done and am going to rope one of the other girls into doing my eyes. 
The bride, of course, got the royal treatment and looks positively radiant.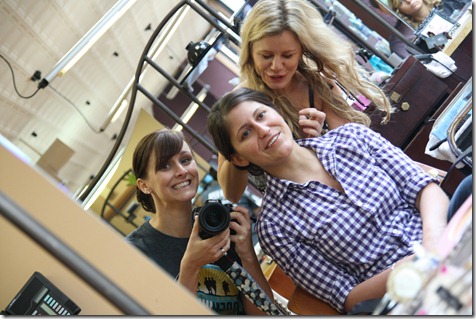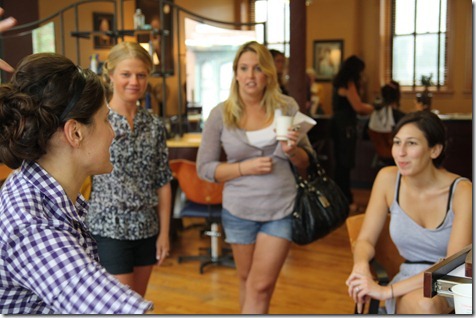 The best part is her headband.  Very chic.  Very Lauren.  Although she originally wanted a bird cage, she couldn't find one she liked.  So no veil or birdcage – just this pretty headband.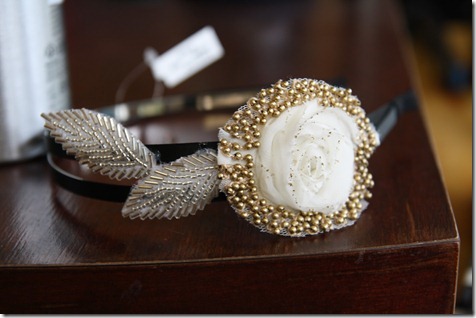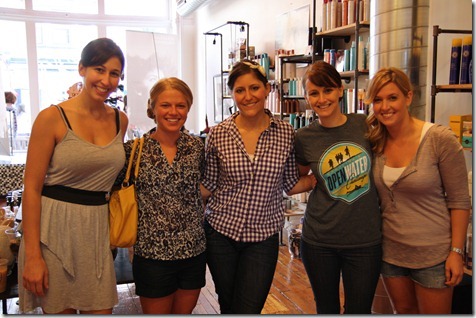 Now, I'm just left wondering why the HECK I wore a t-shirt, not a button-down, to my hair appointment.  I'm really not sure how I'm going to pull this off without ruining my updo.  Multiple people are going to be involved, I think.
Time for bridesmaid brunch and mimosas!   Then, we'll put the bride in her beautiful dress.