This weekend, my friend Ashley was in a serious bike crash.  She was headed down a hill at 25 MPH, hit a patch of gravel, and crashed.  Luckily, she was wearing her helmet, but she still suffered a concussion, a broken pelvis that required immediate surgery, and major road rash.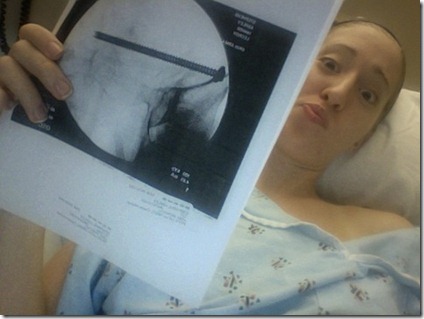 (source)
I've ridden many times with Ashley – we even did a Metric Century together and recently did an Olympic triathlon together – and she is a experienced rider.  In fact, my dad, who is also a long-time cyclist, has ridden with Ashley and I before and pretty much confessed he wanted to adopt her because she was such an amazing cyclist. 
When Ashley crashed, she wasn't carrying any identification.  She couldn't tell the paramedics her name or where she lived.  Thankfully, she did have her cell phone, and the first responders were able to figure out how to get in touch with her husband.  He arrived shortly after she was transported to intensive care.
I head out on runs all the time without ID.  I'm too confident that it will 'never happen to me.'  But guess what?  It happens all the time.  Ashley's accident could've happened to anyone in any way – not just cyclists, but runners, too.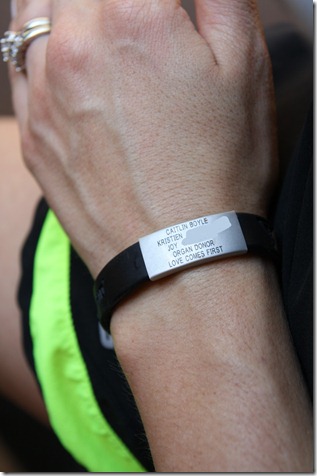 Ironically, I just bought a new Road ID and am recommitting to wearing it for every single outdoor workout.  It's got my name, the Husband and my mother's phone numbers, and my organ donor status.  Carrying ID won't prevent an accident, but it will help first responders greatly.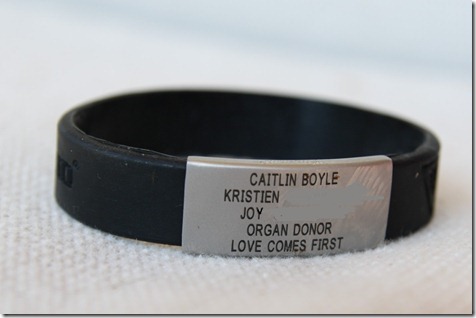 Head over to Ashley's blog and wish her well.  She'll be on bed rest and unable to work for several weeks, if not months.
And now…
Back to "How long can they survive without a post-vacation grocery run?"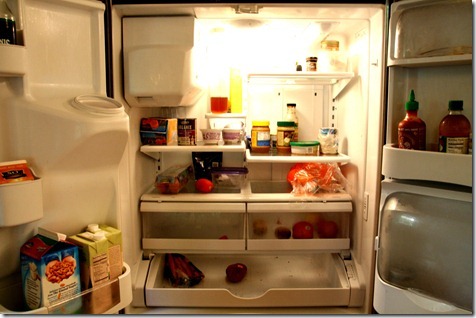 A short while ago, in a fridge so bare and empty…
It is a period of mild hunger and desperation.
Rebel Caitlin, who doesn't want to go grocery shopping,
has won the third victory against the pantry and created a delicious breakfast.
Savory oatmeal, worthy of a light saber celebration!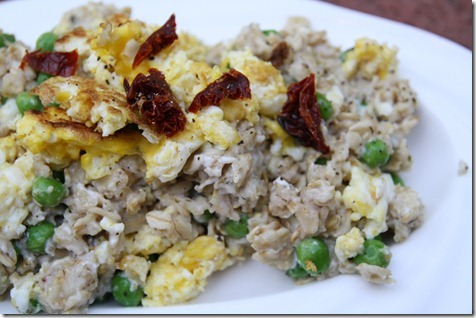 If you've never had savory oats – well, you're missing out.  Oatmeal doesn't have to be sweet.  Eggs and cheese taste amazing with oats.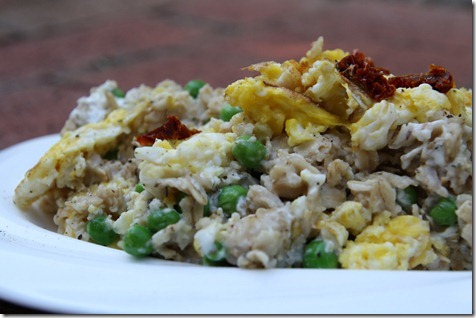 Savory Oatmeal
Ingredients (for 1 serving):
1/2 cup oatmeal
1/2 cup water
1/2 cup milk
1/4 cup frozen peas
1/4 crumbled goat cheese
2 eggs
Sundried tomato slices for garnish
Directions:
In a stovetop pot, combine oats, milk, and water.  Turn to medium heat and let simmer.
Meanwhile, in frying pan, scramble the eggs.
Once most of the liquid has cooked off the oatmeal, stir in frozen peas and goat cheese.  Turn heat to low and let stand for 3 more minutes, or until peas cook.
Mix in eggs, plate, and top with tomatoes.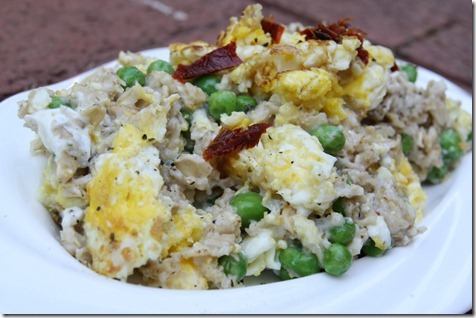 Happy Monday!  Be safe!