We were on a stroll with our walking buddy when James suddenly dropped to the ground and started to frantically scratch his face.  There was a wasp on his nose!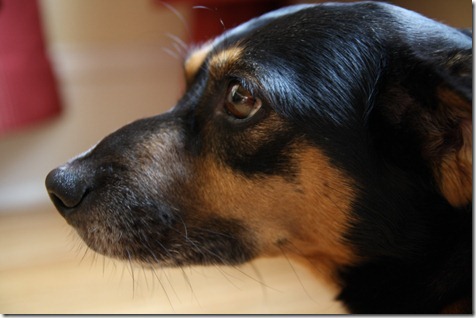 Within minutes, it started to swell up.   And I started to freak out.
His snout normally looks nice and smooth, like this: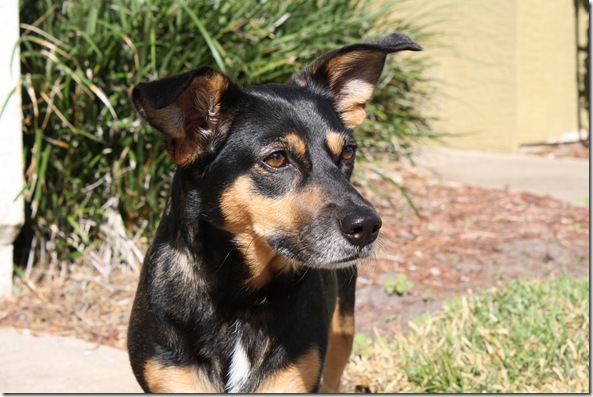 I checked to make sure the stinger wasn't lodged in his skin – it wasn't – and called our vet to see what we should do.  She suggested giving him Benadryl, as the antihistamine reduces allergic reactions.  Since our medicine cabinet is stocked with things that sound more like Gui Zhi Fu Ling and Free and Easy Wanderer (life with an acupuncturist…), I hopped in the car and rushed to the store.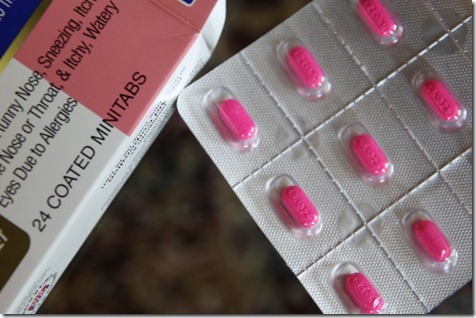 We also put some cold peas on his face.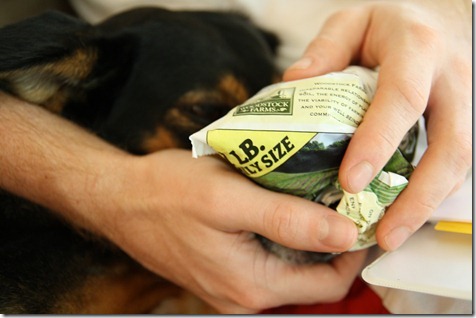 Within minutes, the swelling went down.  We were so relieved!  Thank goodness for Benadryl.  We'll definitely be keeping a box around for future acute allergic reactions – dog or human.
After the stinger excitement, I settled down and made a lovely lunch.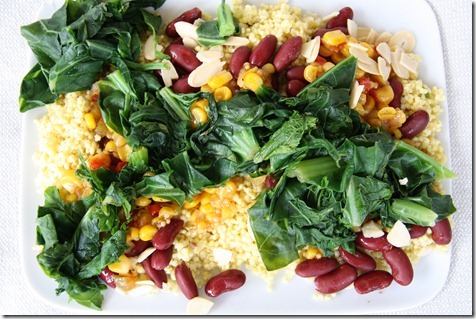 In the mix: 
Millet (how to prep millet)
Kidney beans
Corn relish (from Trader Joe's)
Steamed kale and collard greens (how to prep steamed greens)

At the last moment, I added a handful of sliced almonds to the mix.  The crunchy, salty texture and tasty of the nuts was the perfect complement to the sweet corn relish.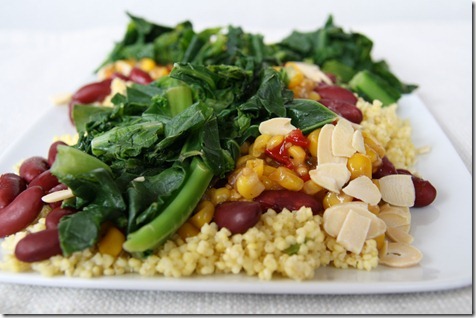 Hi, ho – back to work I go!