Another run with the Husband.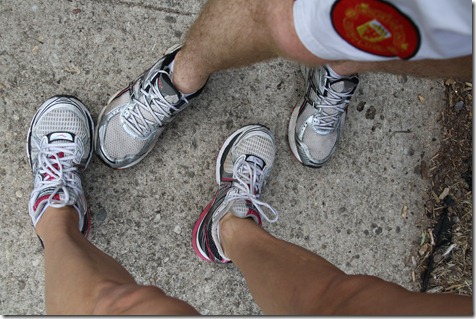 I am definitely the runner in the relationship – Kristien prefers to golf or play team sports.  But every now and then, he goes with me for a run, and I love it so much… except when he pulls ahead and makes me work oh-so-hard. 
Can I just say that I hate that he's faster than me, but I'm the one who runs all the time!?  No fair!  We did 3.0 fast miles.  We took a few walking breaks that we both really needed, but my heart was still pounding by the end. 
When we got home, the clouds were rolling in.  It's nice that Charlotte is finally cooling off, especially in the evening.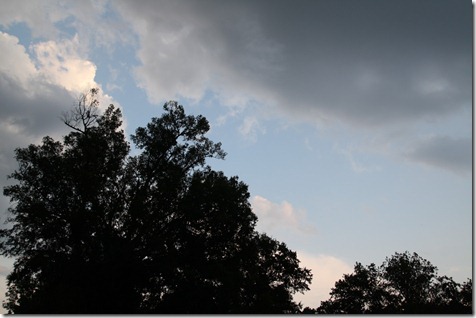 Pre-run snack was a little sunflower buttah and rice cakes: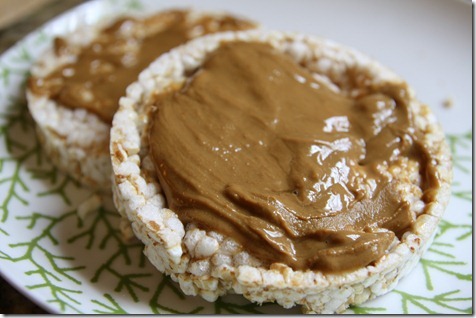 And dinner featured my favorite thing.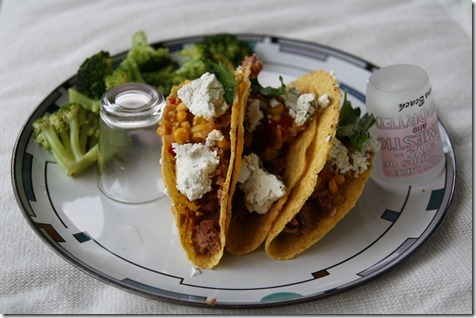 Tacos, not shot glasses!
I am so in love with the refried pinto bean and goat cheese combo.  Okay, I could put goat cheese on pretty much anything and be satisfied, but creamy cheese and salty beans is the very best.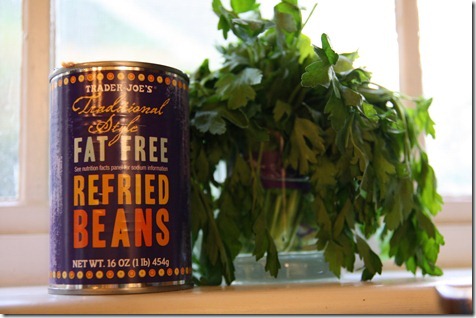 In the taco:  beans, goat cheese, corn salsa, and parsley.  Yum, yum. 
Held up by shot glasses, of course.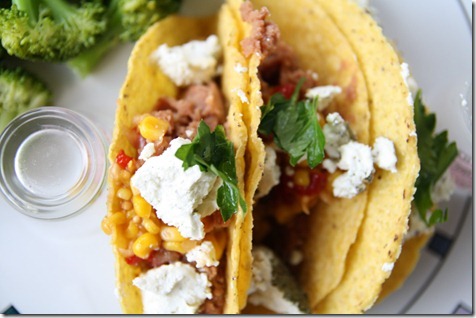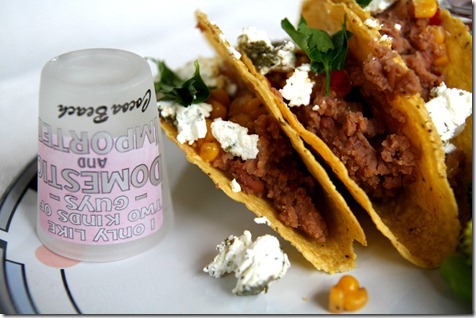 And steamed broccoli.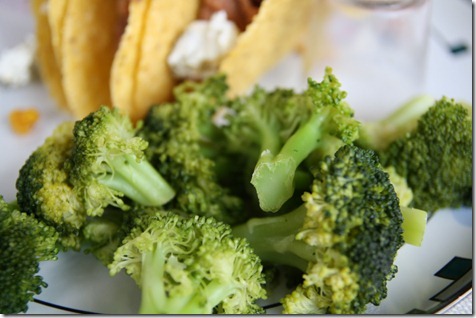 Dark chocolate and book editing for dessert.   Another winning combination.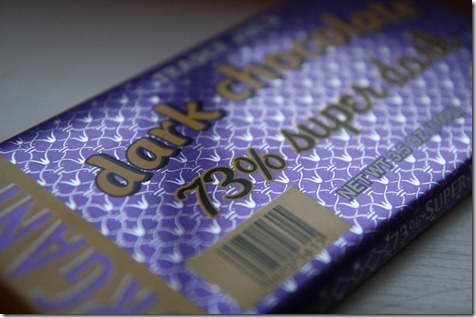 Do you run with your significant other?  Do they slow you down or speed you up?