Looking for a quick dinner?  This is it!  20 minutes from fridge to table.  And heck, it tastes pretty amazing, too.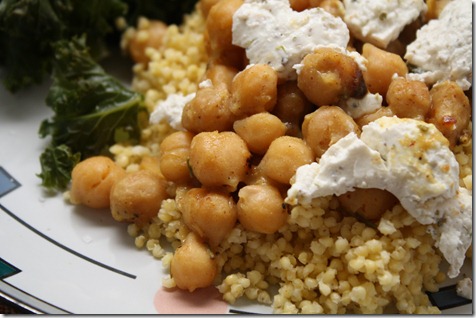 Chickpeas taste so wonderful when roasted in a marinade, and I love this particular one so much because there are so many competing – but complementary – flavors, like lemon, maple syrup, and rosemary.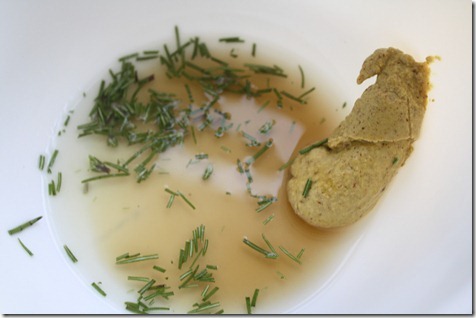 Creamy and Dreamy Roasted Chickpeas
Ingredients (for two servings):
1 cup chickpeas
1.5 tablespoon Dijon mustard
1 tablespoon fresh rosemary, chopped
1 tablespoon maple syrup
1 tablespoon lemon juice
1/2 cup crumbled goat cheese
Directions:
Preheat oven to 350 degrees.
Drain and rinse chickpeas.
In a small bowl, combine mustard, rosemary, maple syrup, and lemon juice.  Stir thoroughly and add chickpeas.  Let stand 5 minutes.
Grease glass casserole dish and pour in chickpeas.
Bake for 10 minutes, then turn oven to low broil and broil chickpeas for 3 – 5 minutes.  Be careful!  Watch to ensure they don't burn.
Remove from oven and mix in goat cheese.
Serve and enjoy!  Eat with vegetables and a grain for a complete meal.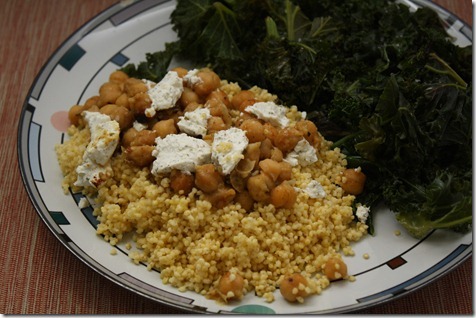 While the chickpeas were roasted, I prepared millet (using this method) and steamed kale (using this method).  Easy, easy, easy. 
And trust me, by the end of the day, I need easy.  I've save the complicated recipes for breakfast!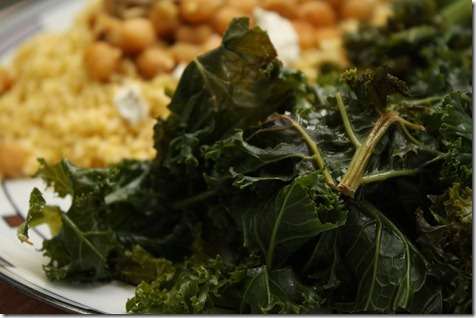 Why was I so ready for an easy dinner?  Still recovering from moving my in-laws into their new place!  And lots of hard work at the clinic.
Drank at PB smoothie at work whilst staring at my Husband and admiring how cute he looks with his serious face on: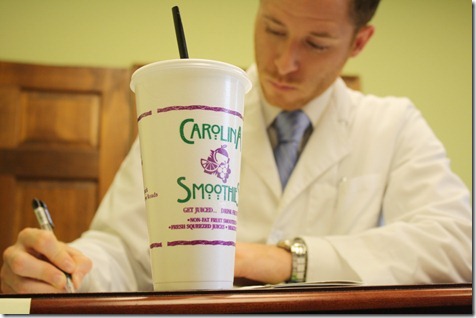 Ready, set, BED.