It was so hot in Charlotte today that we actually drove to PetsMart to take James on a mid-day "walk."  We roamed up and down the aisles, bought some doggie food, and left after 15 minutes.
Maggie comes on our PetsMart excursions, too, but I just put her in the cart and push her around.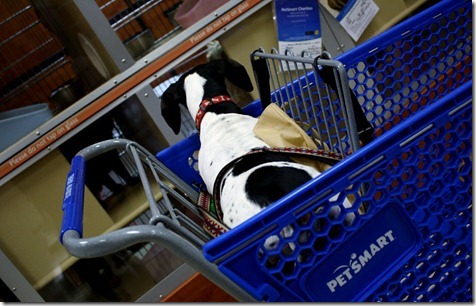 And park her in front of the cat cages and let her stare them down with her big, permanently confused eyes.  Poor dear. 
It was so hot that I didn't want to exercise outside either, so I set up the Bell Motivator and rode for 30 minutes.  Per a few readers' advice, I did a lot of sprints and rode in a harder gear.  Hopefully good training for my upcoming Oly triathlon!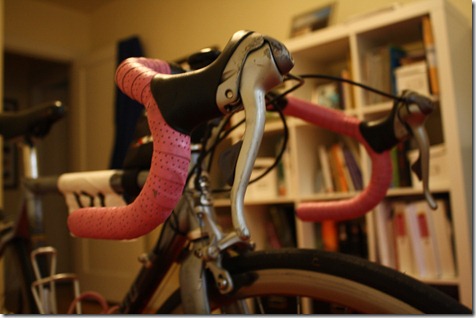 Pre-ride fuel: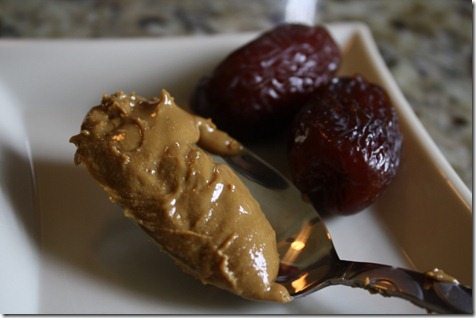 The Husband and I were dying to get out of the house, so we went to FABO Café to do some work.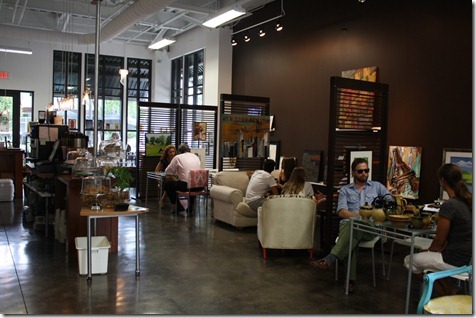 He read this thrillin' book: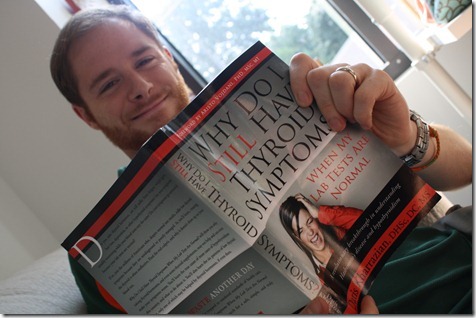 And I did a lot of writing!  Cheers!
FABO snacks: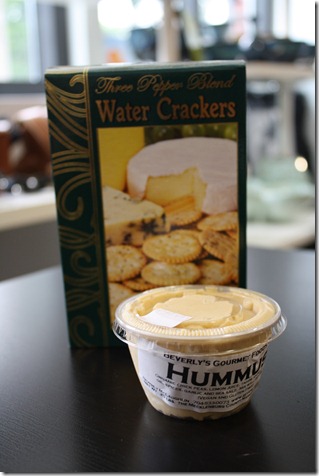 Dinner was simple but good.  We were thinking about getting takeout but decided to just save the money and make something simple and healthy at home.  This meal took only about 3 minutes of prep work!  Can't complain about that.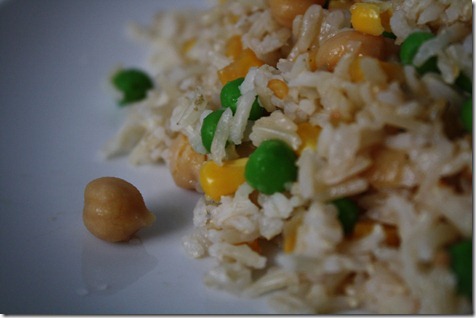 Simple steps:
Boiled brown rice for 30 minutes.
Ran frozen corn and frozen peas under the faucet until thawed.
Drained and rinsed some chickpeas.
Tossed everything together with a bit of Trader Joe's corn relish and called it a meal!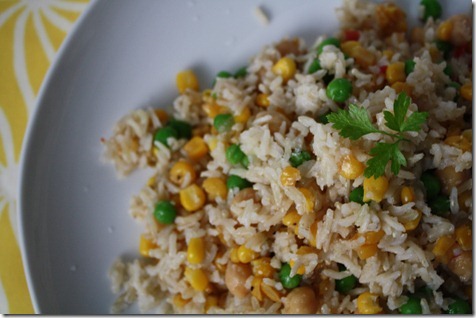 Belly + mouth are happy.