Lunch was delicious.  Have you tried these tempeh strips before?  Super tasty and convenient.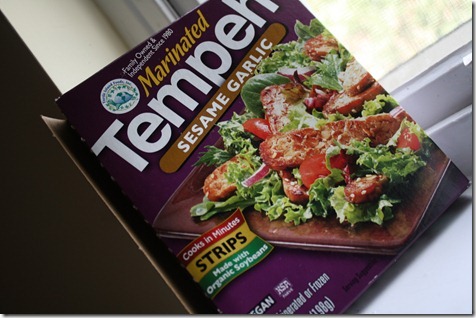 I made a sandwich with hummus and tabbouleh, as well as steamed greens and cherries.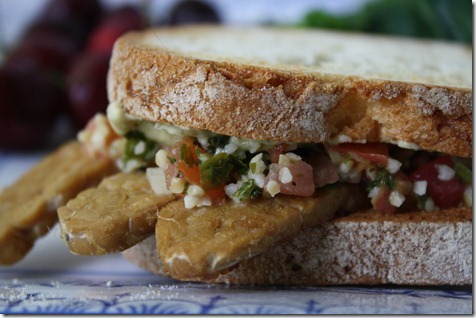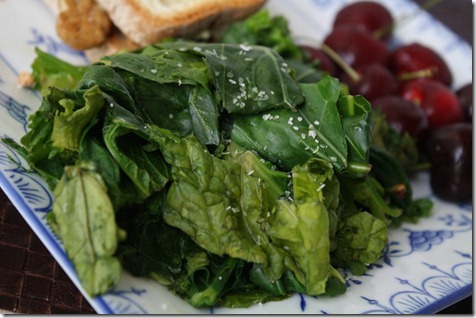 So… The Husband and I spend a lot of time together.  Except when I go on a run or swim, he plays golf, or I leave the house to work from a coffee shop, we are together.  We live together, work at the clinic together, eat together, and sleep together.  I'd estimate that we are in each other's presence at least 140 hours a week. 
140 hours a week is a lot of time to love each other… or a lot of time to hate each other's guts.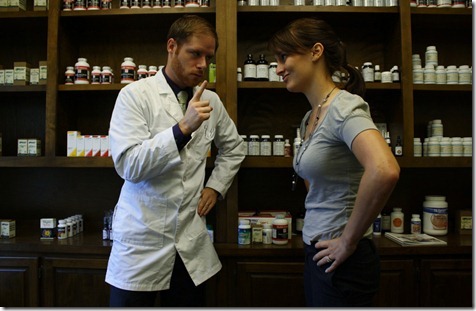 When I quit my office job to become self-employed, it was immediately apparent that I would also be the Husband's secretary administrative assistant when he started his acupuncture practice.  Why?  Well, if I work for him, he doesn't have to pay someone else to do it.  More money in our pockets.  By working for the Husband, he was able to turn a profit much more quickly than he would've been able to otherwise. 
I was very nervous that working together would ruin our relationship, but (like most things in life) it's all about how you approach it.  Here are my six tips for making a working relationship… work. 
Talk about who's 'in charge' and follow these guidelines as you would at any other office:  When we are the clinic, the Husband is my boss.  He asks me to fax documents, call people, clean things, and other miscellaneous tasks… and I do it.  It's my job to follow his orders while we're at work.  And I don't mind because I accept that our roles at the office are not the roles in our relationship.  Thus, I think it is very important to clearly define working roles and duties and how they differ from your personal relationship.  Once the stage is set, if you're the 'underling,' allow your spouse to direct you, just as you would from any other boss!  If you are equal partners in the business, it's a good idea to discuss who is responsible for what, so no one feels like they're carrying all the weight.
View your working relationship as an opportunity to get to know each other better:  People always say that you should leave work at work and not bring it home, which I do believe… to a point.  Talking about work at home has actually brought us closer in many ways.  We talk about things that most coworkers wouldn't, like emotional reactions to difficult situations.  Work is a very big part of someone's life, and I feel like we explore how work impacts each other more deeply than we did before now that we work together.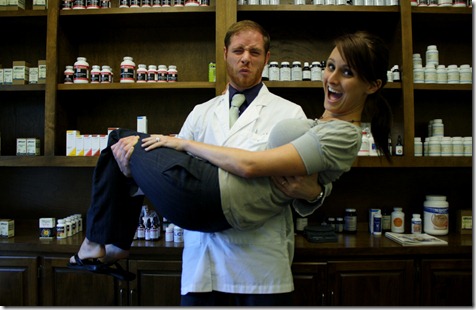 … However, know when to stop talking about work:  Once, after a five hour meeting in our living room, I declared a cease-fire.  We don't answer the clinic phone (a cell) after 7 PM.  We don't answer the phone on Sundays.  We go out to dinner and refuse to talk about work.  I think it's important to draw the line between your real life and your work like – no matter WHAT your job or WHO you work with!
Similarly, don't bring work drama home: We use the car ride home to hash out any dramatic situations.  Once the door to the house opens, it's personal time.
Share ideas but don't feel frustrated if your partner says 'no':  I'm more 'business-minded' and the Husband is more 'patient-oriented,' so sometimes I have business ideas that the Husband doesn't think will work or are in the best interest of his patients.  On the other hand, sometimes I have GENIUS ideas (if I do say so myself) and he takes me up on my suggestions.  But either way, I don't mind because I know he is listening.  I think this is key – listen to your partner!
Keep it kosher:  Never, ever fight or kiss in front of customers.  Many of the patients don't even realize that I'm the Husband's wife.  Others know that it's a family business (my father-in-law, mother-in-law, and sister-in-law are also involved in the Charlotte clinic and run the Florida office), and they LOVE the fact that we're all related.   In fact, I know a few customers come back over and over again specifically because they like to support a family business.  So tell customers you're related – just don't rub in their faces.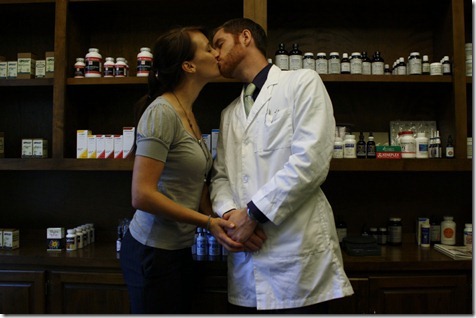 Do you work with family?  How do you survive?