James has been giving me the "walkmenowmommy" eyes all afternoon.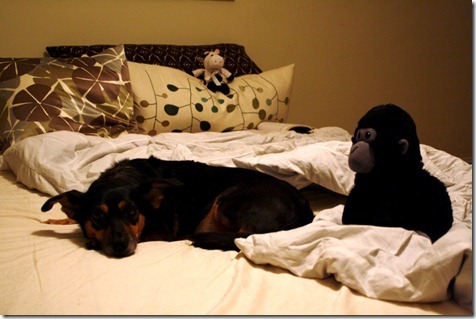 Don't those little brown eyes just BORE through your screen?  Guess I better go walk my little buddy!
The Husband made dinner.  I worked quite late.  I try not to interrupt writing streaks – too close to deadline (less than three months = close to me). 
Wild rice, kidney beans, roasted broccoli, and a roasted sweet potato.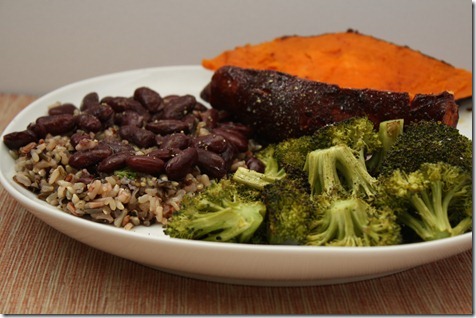 He rubbed the sweet potato in BBQ sauce before baking, and it was SO delicious to eat the skin at the end.  Such an easy way to spice up a potato.  Yum.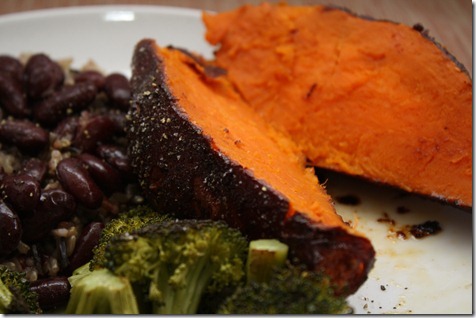 Dessert: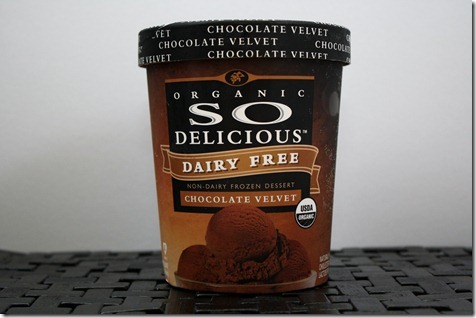 Ooooh yeah.
And since we discussed motivation this morning, I thought I'd share some oldies but goodies about creating a healthy attitude towards exercise: