Last call to enter the Operation Beautiful 2-year anniversary giveaway!
Lots of people think that to be a "motivated" person, you must feel enthusiastic and dedicated to work out every single day.  If you don't, you are clearly not motivated and there is definitely something wrong with you. 
The trouble with this thought process is that there is very little room for error or rest or just laziness.   It's practically impossible to ALWAYS be motivated.   So, if you operate under this thought process and you don't feel like working out, you feel guilty ("WHY CAN'T I BE LIKE THE HONEY BADGER?!").  Feeling guilty is NEVER good, in my opinion, because you just end up self-sabotaging.
Impossible, yo: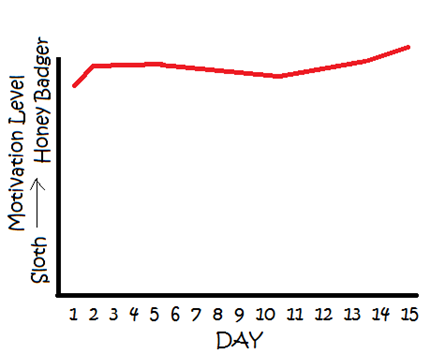 On the other hand, you could look at motivation like this: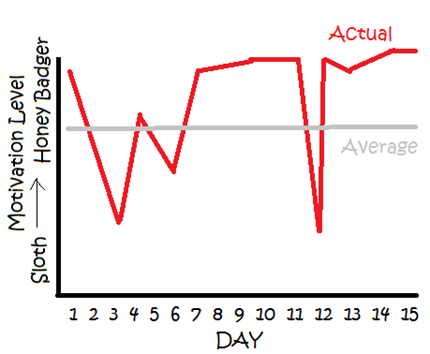 Sure, there may be some days that you feel like a sloth and other days you feel like a honey badger, but the goal is to be motivated more days than not.  Right?  Because if you average it out, your overall motivation level (and thus the frequency of your workouts) will actually be pretty high.   And hey, you might actually ENJOY working out because you're not beating yourself up on the days you don't want to sweat.
So – the question is:  if you allow yourself to feel unmotivated and embrace the inner sloth every now and then, how do you handle the dips in motivation without completely going off the rails?   This, my friends, is the million dollar question!
One way to rally up feelings of motivation is simply: FAKE IT UNTIL YOU MAKE IT (here are my other tips for getting and staying motivated).
This morning, I felt like this: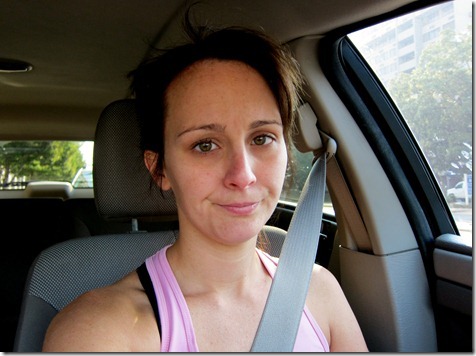 But I wanted to feel like this: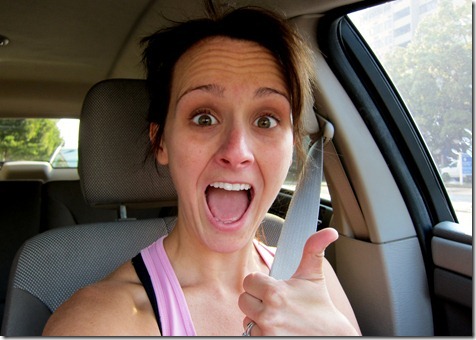 So I literally talked myself into driving to the pool, chanting aloud in the car "Energy begets energy. You LOVE swimming! You LOVE LOVE LOVE it.  Swimming is SOOOO much fun.  You are going to have a blasty.  You feel SO awake." 
And you know what?  It kind of worked!  By the time I got to the pool, I was my normal, motivated self.  So much of getting motivated is NOT letting yourself fall into a negative mindset.  It's too easy to say, "I haven't felt motivated in days.  Clearly, I have a problem and am an unmotivated person."  When you start thinking like that, you never have an upswing in motivation. 
800 meters, done and done.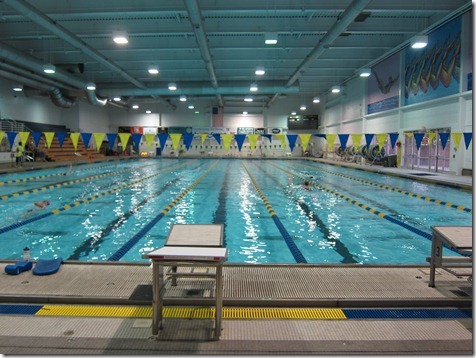 Pre-workout snack: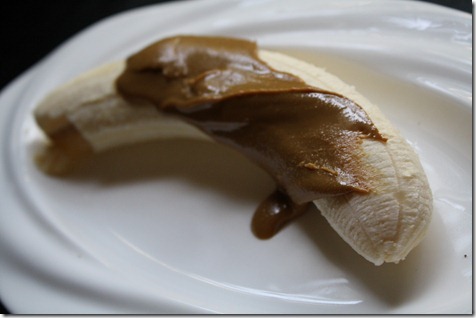 Post-workout fruit smoothie: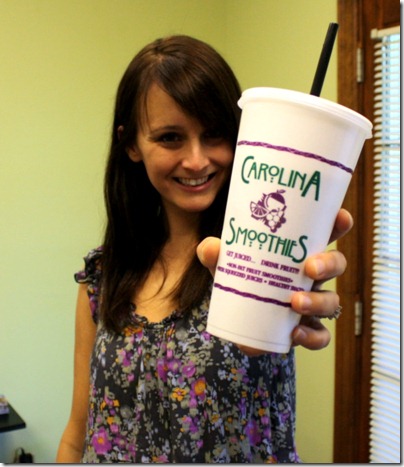 I clean up quite nicely, don't I?
Thank goodness for brushes and blow dryers.