The winner of the Operation Beautiful giveaway grand prize is Macrae.  The runner-up recipients Lena and Caroline Leigh, both receive copies of the Operation Beautiful book.  Thanks for two wonderful years of Operation Beautiful!
So – many people have asked why my Mmmm Sauce is green and Mama Pea's original recipe is more yellow.  The answer:  fresh cilantro!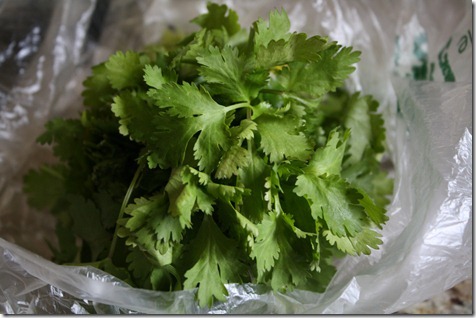 I throw a big bunch into the food processor at the end of the prep process.  It really adds an extra zing zing to the sauce.  Try it!
A brown rice English muffin, Coconut Curry Marinated Tempeh, spinach, and lots and lots of Mmmm Sauce: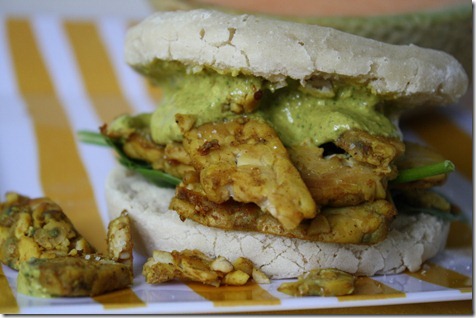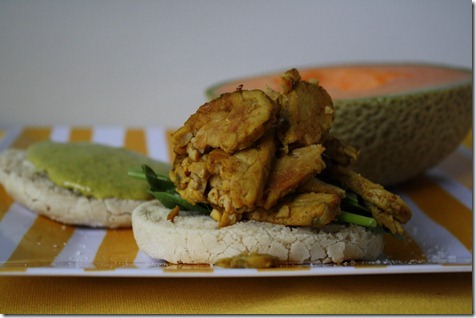 With a side of melon – eaten straight-up with a spoon!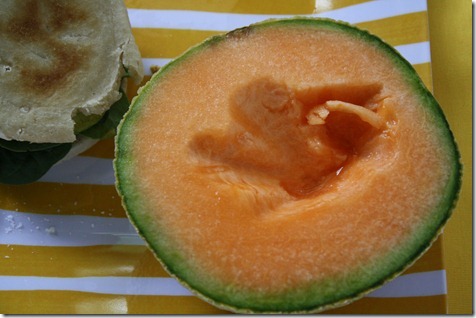 Healthy Tipping Point Book Update
I'm looking for someone who experienced something really stressful (death in the family, difficult health diagnosis, miscarriage, financial struggles, etc.) and managed to find balance in the midst of a bad situation.  Specifically, if you changed your thought patterns to look at things in a more positive or healthy light, I would love to hear from you and potentially include your story in the upcoming HTP book!  Send me a few paragraphs about your experience using this form. 
Hi ho, back to work I go!