Maggie is a good dog.  She is super sweet and loving.  But she is really, really…
Dumb.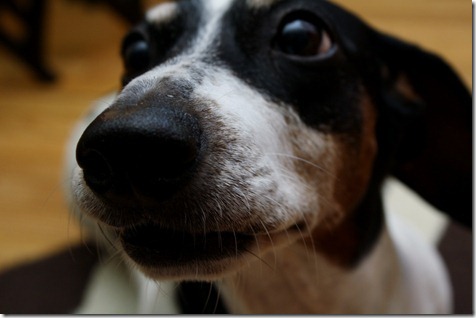 And loud.
Let me explain.  Maggie is truly one crayon short of a full box.   The lights are on, but no one is home.  A few screws short of a hardware store.  About as sharp as a marble.  Not the brightest bulb on the Christmas tree.   The battery is not fully charged.
Maggie has run into sliding glass doors, pooped in the Husband's shoes, 'hides' in the worst places ever (like in empty corners), and cannot get out of her crate if you turn it around and then open the door (she'll bark at the closed end for a good five minutes before she figures it out… even if you're pulling on her hind legs through the open door).
Because my sweetie is so dense, she barks at EVERYTHING.  Doorbells ringing on television, the jangle of keys, and most of all – her nemesis.  The door knob.  If I even touch the door knob, she goes nuts.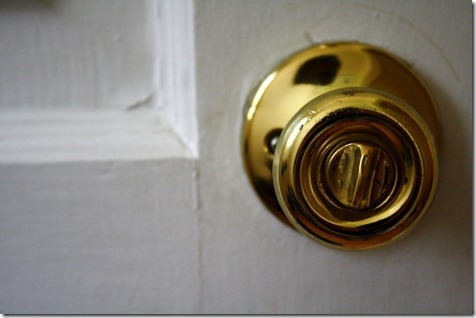 She has a ferocious dachshund bark that is much, much louder than you'd expect.  So much noise comes out of such a little body.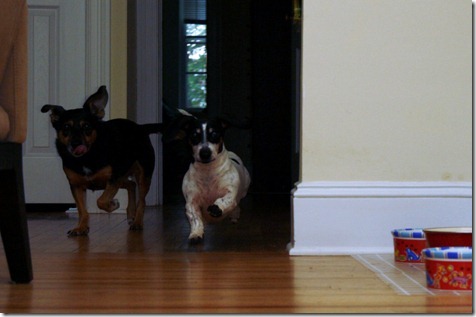 So – like the sucker that I am, I bought the Bark Off device for $9.99 from Target.  The device works by emitting a high-pitched squeal every time the dog barks.  In theory, this should startle the dog and make her stop barking.  Over time, she'll learn not to bark or she'll have to listen to the high-pitched noise.  Sounds legit, right?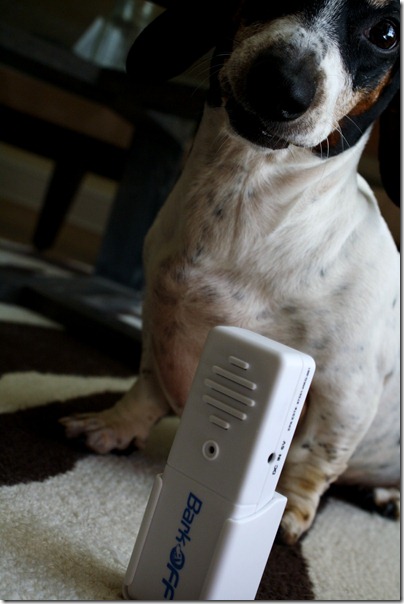 I don't know if Bark Off is just a scam or if Maggie is just so truly stupid that she doesn't mind high-pitched wails all day, every day, but so far, the device has done nothing to curb her barking.
And since the noise is too high-pitched for humans to hear, I can't even be sure the device is doing anything at all.
In short, I am a sucker.  A sucker who lives with a loud, crazy pup.