I used to have a love/hate relationship with vegetables.  Mostly, I hated the taste and texture of many veggies, but I knew I was suppose to eat them.  So maybe it was more of a forced-love/hate relationship.  :)  In fact, when I started this blog, I would openly say, "I hate vegetables."
But over time, I learned that it's not the vegetables' fault – it was just how I was preparing them.  I was selecting the 'usual suspects' – broccoli and green beans – and preparing them in the blandest way possible. 
If you shudder at the thought of veg, never fear!  Here are easy ways that I've learned to make your veggies yummy.  And it's true – your taste bud really do mature and change, so if you hated something before, try again.
Love 'Em Method #1:  Roasting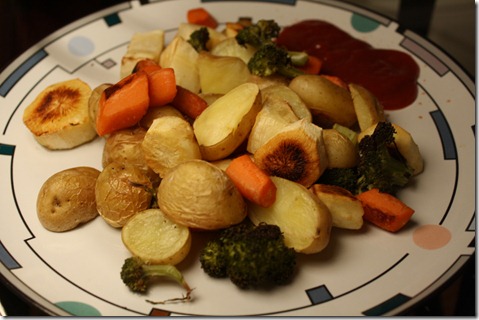 Roasting vegetables is the best way to prepare many veggies, in my opinion.  Roasting caramelizes the skin, especially when you drizzle the veggies in olive oil or even maple syrup before cooking.  Here's my method for roasted veggies.  My favorite vegetables to roast:  potatoes, carrots, broccoli, Brussel sprouts, onions, and parsnips.  Yum, yum. 
Love 'Em Method #2: Add Cheese or Hummus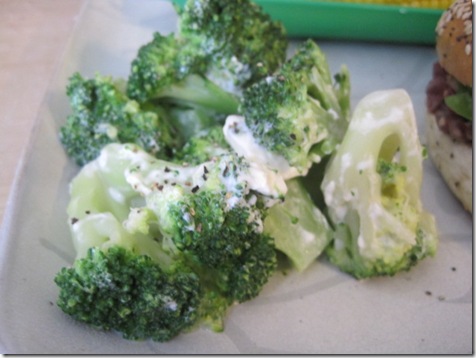 Adding cheese or hummus is a great way to boost steamed veggies, which tend to be the vegetables that I hate the most (so bland).  The little Laughing Cow wedges are especially super easy to mix into hot steamed veggies like broccoli, carrots, asparagus, or kale.
Love 'Em Method #3:  Add Spinach to Smoothie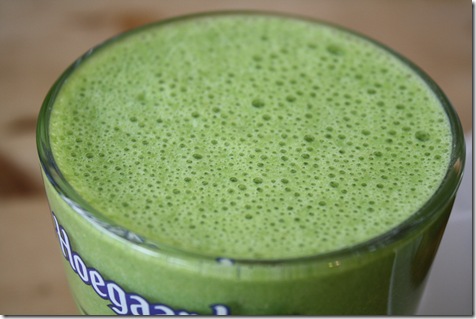 Known as the Green Monster throughout the blog world, green smoothies are an AWESOME way to eat spinach (or kale).  And although it looks strange, I PROMISE that it tastes good.  Some Green Monster recipes for your blender:
For regular GMs:
1 cup almond milk (or other milk)
2 cups packed raw spinach
1 ripe banana (frozen)
For Chocolate Cherry Bomb GMs:
1 cup almond milk (or other milk)
2 cups packed raw spinach
1 ripe banana (frozen)
1/2 cup frozen cherries
1 tablespoon chocolate sauce or powder
Love 'Em Method #4: Stir-fry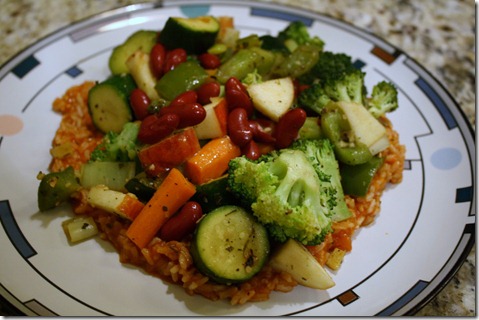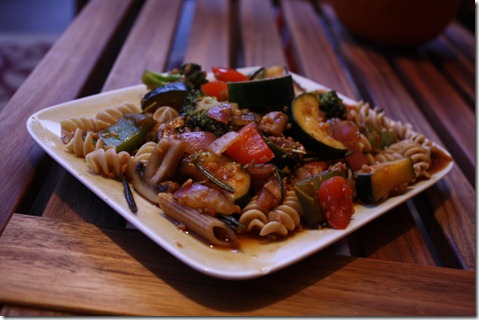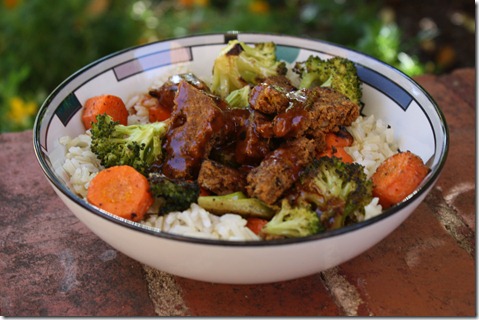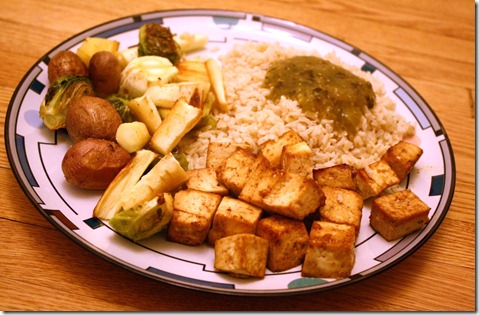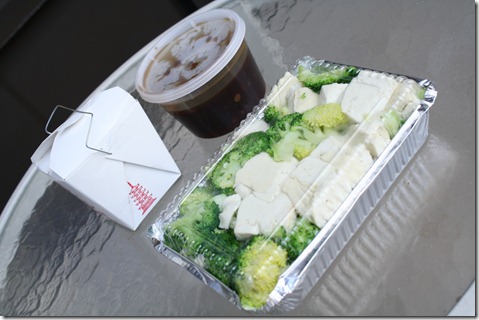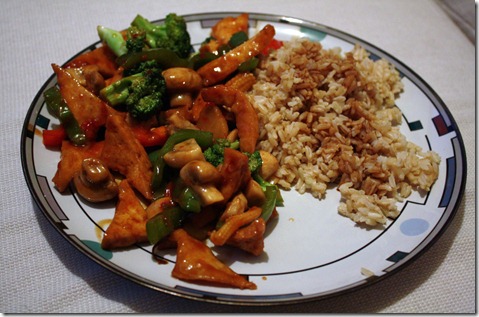 To make a successful stir-fry, you really need a great wok.  Woks are affordable at places like TJ Maxx or Mashalls! For a super simple stir-fry, cook a variety of veggies in a little water, oil, and soy sauce or other dressing in the wok.  My favorite veggies to stir-fry are bok choy, eggplant, zucchini, squash, broccoli, and carrots.  Once the veggies begin to brown (a little while after the liquid cooks off), they are almost ready! You can pair your stir-fried veggies with almost any grain or protein. 
Love 'Em Method #5:  Add Reduced Balsamic Vinaigrette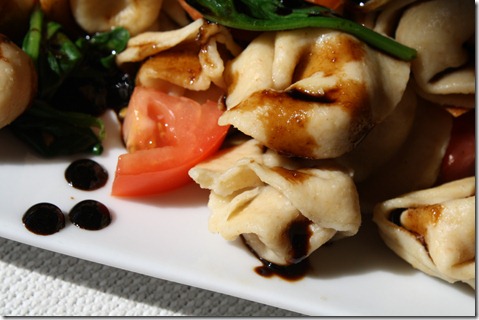 Balsamic vinaigrette will improve ANY raw, roasted, or steamed veggie.  I especially love it in this recipe for 15-minute pasta salsa.  To make balsamic reduction, place a small pot on the stove and pour in 1 cup of balsamic vinegar.  Bring to a rolling boil to make balsamic reduction (about 6 minutes or so).
Love 'Em Method #6:  Re-envision Sweet Potatoes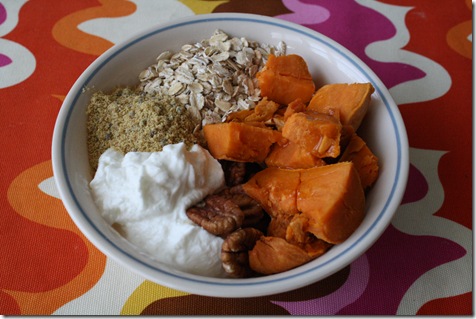 Cold sweet potatoes are a REALLY yummy alternative to fruit in yogurt or oatmeal bowls.  To prepare, wash potato, stab with fork, and microwave for 5 – 6 minutes.  Once it cools, peel the skin away, chop, and place in the fridge to chill.  I love to eat cold sweet potato with granola, yogurt, nuts, and maple syrup.
Love 'Em Method #7:  Start with Greens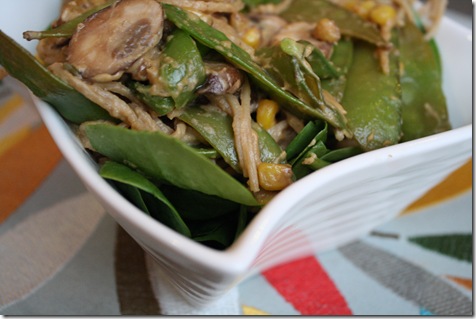 A easy way to sneak in a serving of vegetables is to put a pile of spinach on your plate before serving up pasta.  The warm pasta will wilt the raw spinach, so no cooking is required!
Love 'Em Method #8:  Drink Your Veggies
I really wish I had a juicer, but I don't.  Sometimes, I get vegetable juice from specialty grocery stores, but you can also easily make your own mixed juice drink by combining store-bought juices.  One of my favorites is Zesty Carrot Juice.  To make, simply blend: 1 cup organic carrot juice, 3/4 cup apple juice, 1 tablespoon pureed ginger, juice of 1 lime, and juice of 1/2 lemon. 
Love 'Em Method #9:  Add Flavor Boosters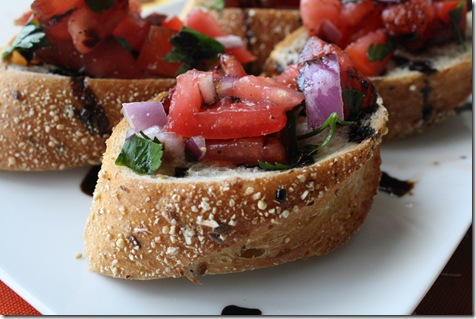 Sometimes, it's all about the flavoring.  I do really love salt on my roasted veggies, but there are lots of other flavor-boosting alternatives, such as lemon juice, fresh or dried herbs, capers, roasted red peppers, sun-dried tomatoes, and capers. 
Love 'Em Method #10:  Turn Veggies in Fries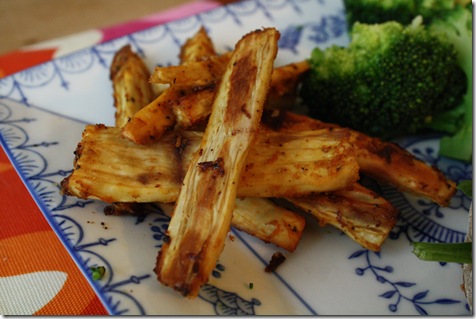 When it doubt, turn vegetables into fries.  :)  Sweet potatoes, carrots, parsnips, and yucca make great 'fries.'  Simply cut into strips and roast.  Here's my recipe for Orange Zest Yucca Fries.  Angela's recipe for Nut Butter Crusted Parsnip Fries are also quite popular!
Do you have a love/hate relationship with veggies?  What are your favorite ways to prepare them?
Psst – Sorry for the lack of normal posting, but I felt rather sick today.  I'm nursing my way back to optimal health with ginger tea, loads of vegetables, chocolate, and lots of sleep.  🙂