There might not be much shining going on today (I feel rundown and it's gloomy out), so all I can commit to is rising and functioning.  🙂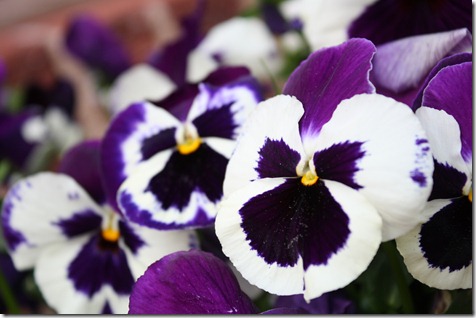 My sister-in-law and my father-in-law are staying until Sunday, and Sophie made everyone a bunch of eggs and toast.  The idea of eggs wasn't too pleasing (tummy ache), so I went with a standard bowl of yogurt + oatmeal.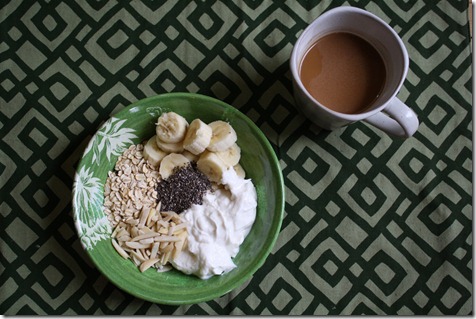 It if ain't broke, don't fix it: Greek yogurt, raw oats, almonds, chia seeds, and banana.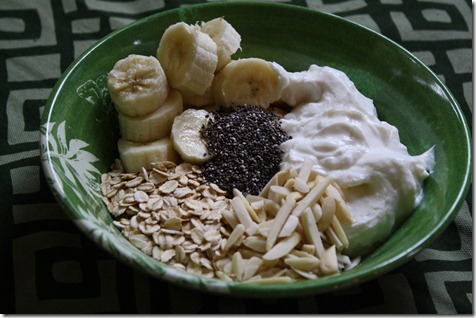 You know the old saying that you should always take your own best advice?  Last night, I was getting really mad that I was feeling sick and couldn't run… especially after tweaking my IT band last Thursday.  My knee feels awesome now, but the rest of my body is saying, "Please don't exercise!"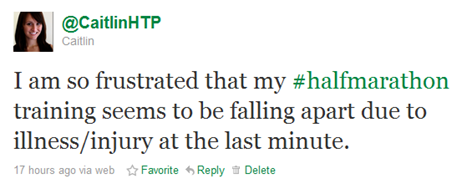 Normally, this wouldn't be a big deal, but I have two half marathons coming up – one on March 26 in Washington DC and another on April 2 in New York City.  Because I'm traveling for both races, I'm feeling a lot of pressure to get better and get back on training ASAP.
So – I decided to take my own best advice and pulled up post I wrote last March called How to Set Race Goals and Not Drive Yourself Crazy.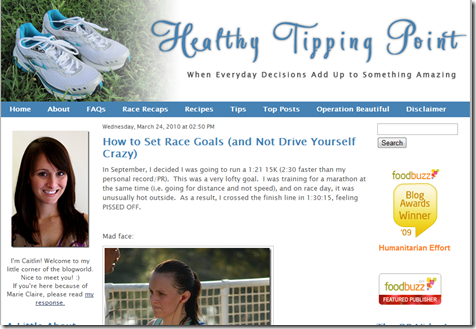 Some highlights:
Set your goals based on what YOU are capable of at the CURRENT time. 
Adjust your goals during your training and on race morning. 
Set goals based on other factors, not just time. 
In the follow-up post (How to Set Race Goals Part II), I wrote about setting non-time based goals.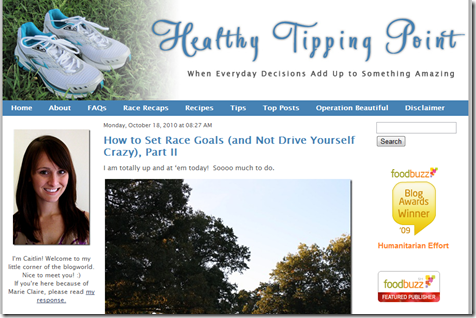 So, my new non-time based goals for the DC Half Marathon are:
Have fun and take lots of cool running pictures in front of the National Monuments
Encourage people around me who look like they are struggling
Don't go balls to the wall and re-tweak my IT band before the NYC Half Marathon (which is my priority)
I would LOVE to get under 2:00 for the DC Half, but if it doesn't happen, I'm okay with that, considering all that my body has been through in the last week.  I'll gun for a new Personal Record (sub 1:58) in NYC.
How do you set race goals without driving yourself crazy?  What are your non-time based goals for your upcoming race?