A day late, but still lucky!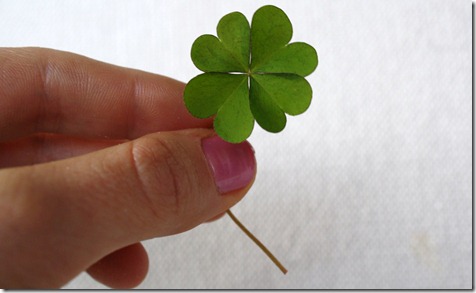 I've never found a four-leaf clover before… pretty exciting.  I'll admit that I squealed hysterically.  I'm such a sucker for superstition.  Fun fact:  I kiss the side of airplanes before I board!
I was definitely feeling lucky when I stumbled upon FABO Cafe (FABO = Fabulous Art Buying Opportunity) the other night and knew I had to come back ASAP.  Free WIFI, local art, great wine and coffee, and yummy baked goods?  I'm sold!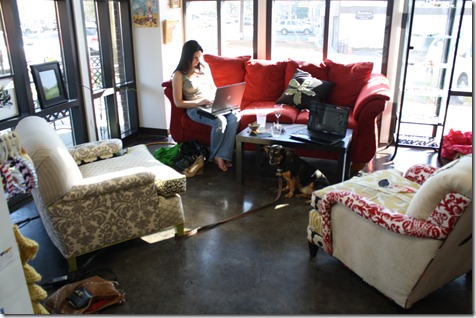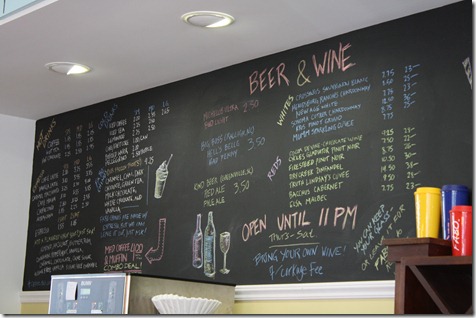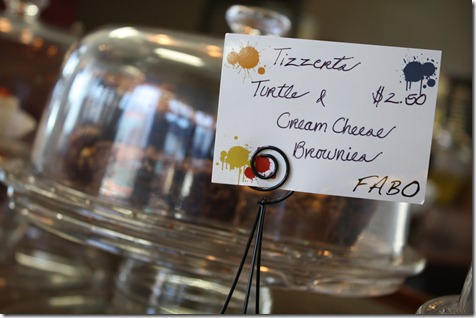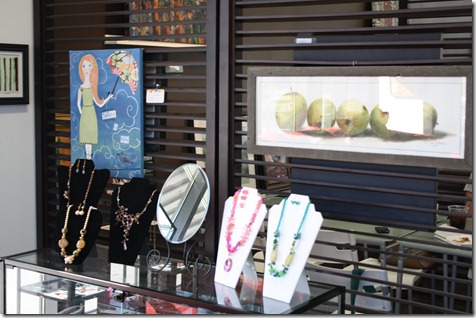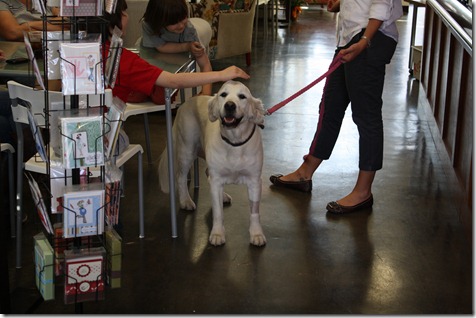 And yes – FABO is pet-friendly, too!  Which meant I rushed home and picked up James before settling in to get some work done.  He had loads of fun at FABO.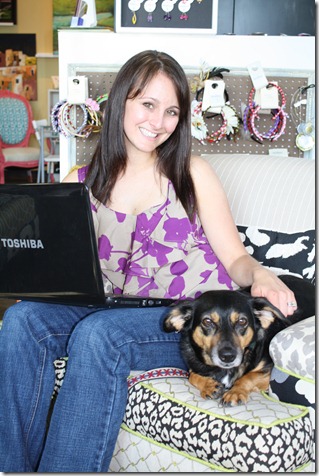 Maggie stayed at home, but she was there in spirit – in the form of this awesome spotted dachshund chair (which was for sale – but waaaaay out of my price range).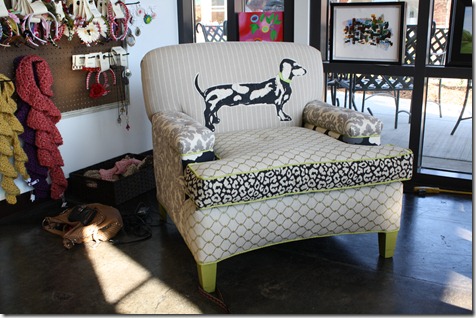 A pretty cool place, huh?  You guys KNOW I'll be back to FABO to do some writing!
FABO sparkling wine: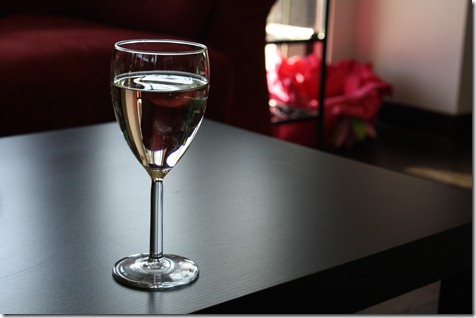 And 1/2 a caramel brownie (split with Sophie):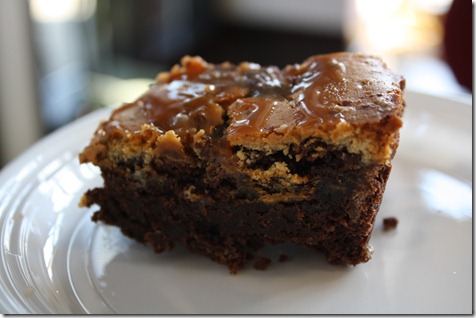 And some cheesy sticks (James ate most of 'em):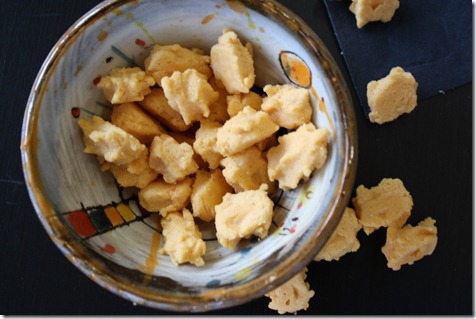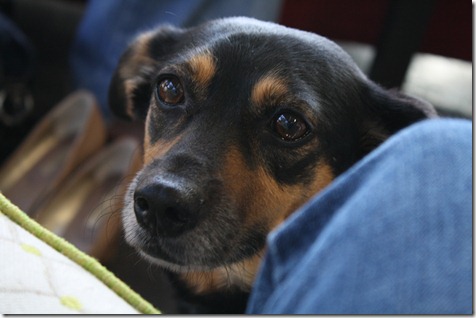 (Cheese eyes)
Sophie made the whole family dinner – I loaded up on the salad and had a bit of pasta on the side.  Sophie used hummus to make a really yummy 'cream' sauce for the pasta – it was great!
And then we spent the evening relaxing on the back patio… It's so great that spring is finally here.  It makes my whole body sing from the inside-out.  Chirping birds, warm breezes?  Yes, please!  🙂
We're watching The Fighter and I'm snacking on buttahed toast.  Have you seen it (with Mark Walberg and Christian Bale)?  It's amazing.
Psst – Fun little plug for the Husband:  He's currently offering a Savvy Town (kind of like Groupon) coupon for $49 for two acupuncture sessions (75% off!).  If you're in Charlotte, check it out here!  :)  So proud.
Do you have a favorite locally-owned coffee shop?  What makes it totally unique?  I think FABO's combination of art, wine, coffee, and pets makes it unlike any other.