I woke up this morning CRAVING fresh fruit.  The urge for fruit was so powerful that when I opened the fridge and saw we had no fruit, I jumped in the car with wet hair and drove all the way to Trader Joe's at 9 AM.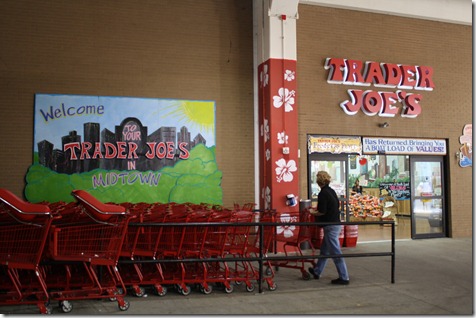 I think the bag boy thought I was mildly crazy.
But at least I had everything I wanted for breakfast: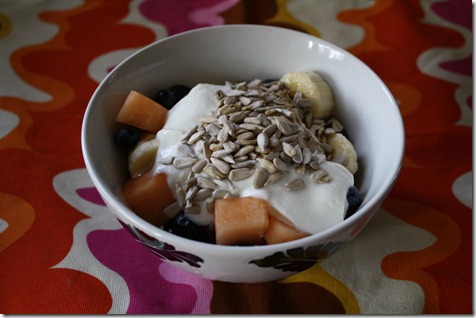 In the bowl:
A banana
Blueberries
Cantaloupe
Greek yogurt
Sunflower seeds
The makings of a very happy breakfast. 🙂
I'm going to attempt a 6.0 miler later today and see how my IT band does.  It ached after Thursday's 3.0 miler, and if it hurts today, I'm going to have to make some tough decisions about my upcoming half marathons.  I've dropped out of races before and, although it sucks, it's not the end of the world.  BUT I don't want to blow my IT band in DC next weekend and not be able to run in NYC the following weekend, since it's a big mother/daughter trip.
Guess I'll just have to listen to my body and let my IT band do all the talkin'.  :)  
Did you have a race this morning?  How was it?  Or are you gearing up for a race tomorrow?  It's certainly race season!