Oh, long runs.  I both adore and loathe you all at the same time.  Now, "long run" doesn't indicate any particular distance, a long run is a long run… TO YOU.  The definition of a 'long run' also changes constantly for each individual runner in accordance to the event they are training for.  For example, when you're training for a 10K, a 5.0 miler might be a long run.  But when you're doing a Half, a 5.0 miler is a piece of cake (well, sometimes).
As a side note, it's nutty how marathon training warps your perception of what constitutes a 'long run.'  Even if you're starting from zero, in a few months, you'll pray for 9.0 mile runs instead of 15.0 or 18.0!
The long run is a challenge, as much mentally as physically, and here are my tips on making your long run as pleasant and beneficial as possible.
THE WEEK BEFORE:  Decide what day you're going to do your long run and start building up the experience in your head.  Not "OMG I have to run 8.0 miles!!!" but "This is going to be SO COOL to run 8.0 miles."  A positive mindset is very important.   Also, see if you can organize your run with a buddy – they don't have to do the whole thing with you if they aren't training for the same distance.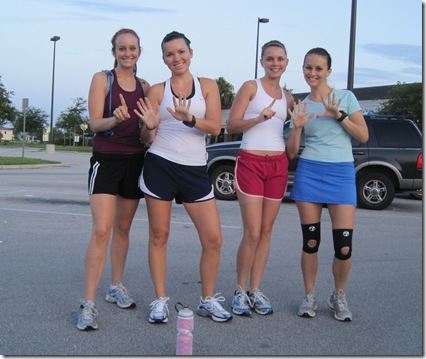 Another thing you want to do a week before is start hydrating.  Actually, you should be hydrating all the time.  Hydration is not just for before or after exercise.  Don't pump yourself full of liquids (overhydration can actually be deadly!), but I always strive to drink a full glass of water with each meal, and a glass before and after exercise. I always have a water bottle with me, too, so I'm constantly sippin'.
THE NIGHT BEFORE:  Don't drive alcohol or stay up very late the day before a long run (I ran 22.0 miles after a night of serious partying, and it was not fun – to say the least.  I will NEVER do that again!).  You'll want to lay out all your workout clothes the night before.  Check the forecast to determine if you'll need to layer clothes (alternatively, here are my tips for running in hot weather).  Charge all electronics. 
You'll also want to plan out your route.  Nicole writes down turn-by-turn directions on a Post-It and stuffs the note in a plastic bag in her pocket.  I usually just look at Google Maps and get a general idea of where I'm going to go.  If you don't have a GPS watch, you can use Map My Run.
Choose your route carefully and consider whether you'll be carrying your own water or fuel.  I usually run out-and-back runs because I think they feel shorter than loops (but everyone is different!) and I always plan to run by a water fountain or a gas station so I can get water.  You can stop in grocery stores, libraries, big-box retailers like Target, or coffee shops to use the bathroom and refill your water bottle or CamelBak.   For more information regarding fueling during the long run, see "The Long Run" below.
Lastly, eat a stabilizing and filling dinner.  There's really no reason to 'carb load' (sorry!) for shorter distances.  The two days before a marathon, I usually eat an extra 500 calories or so to top up my glycogen stores.  It's more important that your dinner isn't spicy  (or you'll run the Chickpea Masala 10K) and includes complex carbs.  And drink water!
THE MEAL BEFORE:  Everyone has different caloric needs, and stomach sensitivities range from 'delicate flower' to 'like a fist of iron.'  But especially when you start getting up in the Half Marathon to Marathon range, it's pretty important to actually eat a real breakfast (vs. a piece of toast or fruit) before your long run.  You'll be blasting through hundreds – or even thousands – of calories during your run, and your stomach is already pretty empty after 8 hours (hopefully) of sleep.  I have to wake up an hour or so before I plan to leave the house so I have time to digest (and poop, to be honest).  Great pre-long run meals include oatmeal, peanut butter sandwiches, and Clif bars.    And drink water!  🙂
THE LONG RUN:  Here's a post on how to not hate your long workouts that every runner should read!  Long runs are a celebration, not a chore.  Most running guides recommend doing your long run 30 seconds to 1:30 minutes longer than your goal race pace because more time on your feet is a good thing!  So don't worry about time – just try to maintain a regular pace and keep a smile on your face.
Long runs also serve a practical purpose of being the 'testing ground' for hydrating and fueling.  On race day, YOU DON'T WANT TO DO ANYTHING THAT YOU HAVEN'T DONE ON A TRAINING RUN.  No new drinks, food, clothes, or running styles.  So use your long runs as a way to figure out fueling.  I usually drink a Gatorade (150 calories) during runs under 10 miles and start supplementing with additional calories after that.  I take in about 350 calories during an 18.0-miler.  But my caloric needs might be different than yours so experiment!  If you start to feel really sluggish, you're probably not taking in enough calories.  Also check out Cures for Sluggish Runs.
To carry your fuel, I recommend a SpiBelt (here's my review).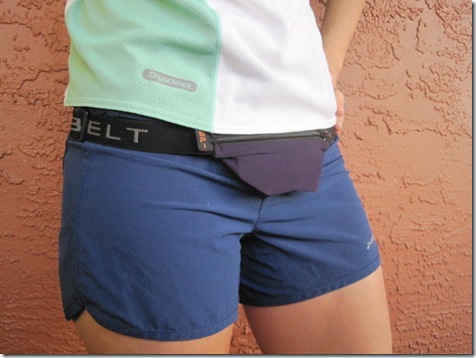 To carry your water, a CamelBak is comfy and efficient (they have a ladies' fit with a slimmer profile).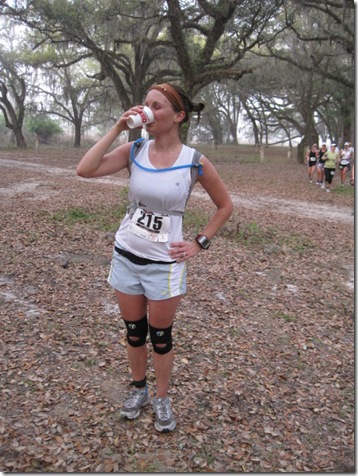 Instead of a CamelBak, I often carry a water bottle that I refill at gas stations or water fountains.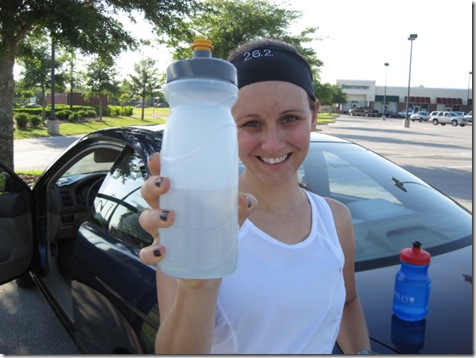 Fueling options include but are not limited to:
Shot Bloks: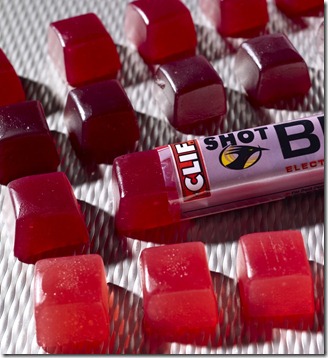 Dates: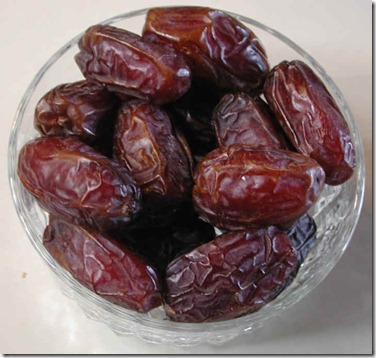 Gu: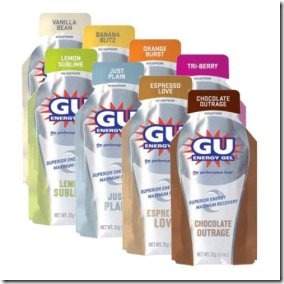 Jelly Beans (I wrap them in a plastic bag and safety-pin them to the inside of my shorts):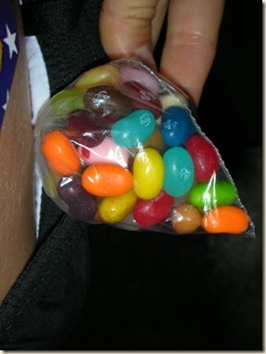 Coconut Water (a natural electrolyte replacement; however, it's pretty low calorie):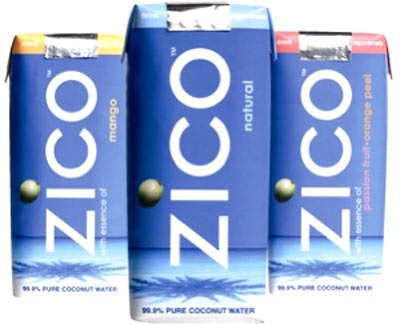 And lastly, I don't have much experience with salting/electrolyte replacement beyond Gatorade, but if you're running for a long time in hot weather, you might want to consider a salt replacement to help maintain your electrolyte balance.  Check out this post from Runner's World for more info.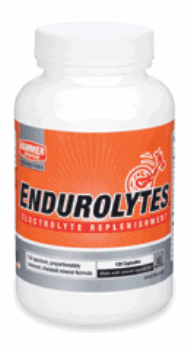 THE RECOVERY:  Ahhhh, recovery!  Congrats on making finishing your long run.   Now it's time to enjoy recovery – but don't collapse on the couch just yet.  Check out Fueling for the Long Hauling:  Eating for Long Distance Running and How I Recover Quickly to learn more.  Also – it helps to go for a walk or do some very light yoga a few hours after your long run.  Moving your legs a little will really reduce soreness. 
Happy running!
What are your tips for surviving (and enjoying) long runs?