…If it is a grain at all!
So, I reorganized my pantry the other day (and in a moment of insanity, I made labels for each shelf).  And I discover a jar of bulk-bin grain that I cannot ID!  It might not even be a grain – maybe it's a pasta?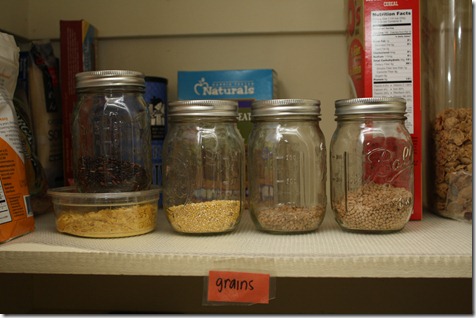 I boiled the mystery grain for 15 minutes and served it with a mix of roasted potatoes, broccoli, chickpeas, and soy sauce.  Oh, and almonds on top. For a little crunch.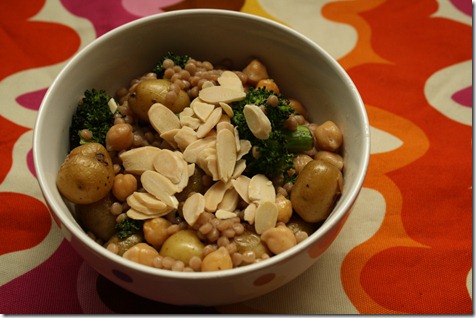 The mysterious grain was great.  Maybe it's Israeli cous cous, come to think about it?  Hmmmm…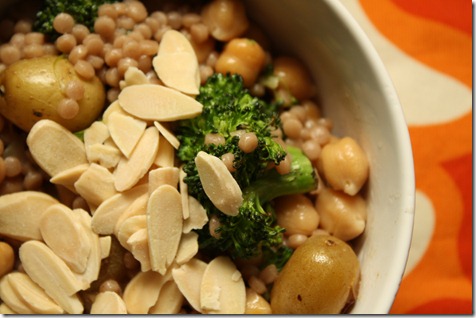 It was a productive Monday over here.  We got a bunch of work done at the clinic, and I spent a few hours writing.  I eventually took a break to spin 20 minutes on the Bell Motivator.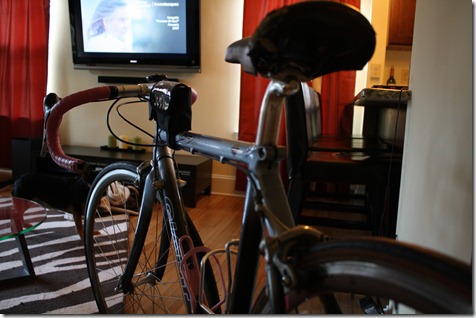 PB toast as a snack: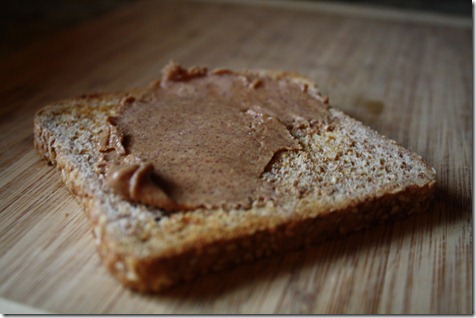 While standing in front of my fridge contemplating dinner, I ate a bunch of handfuls of Chex cereal.  Fruit would've been a healthier choice; but we're running low again!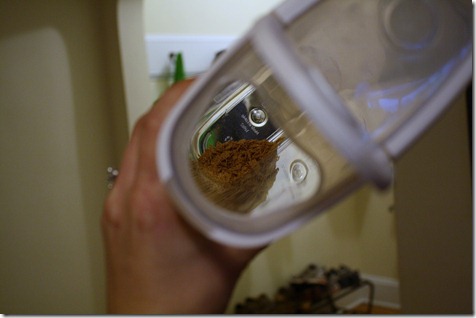 This was the Post-It Phrase of the Day on Operation Beautiful today:  "The words "I am" are potent words; be careful what you hitch them to. The thing you're claiming has a way of reaching back and claiming you."
I loved this quote because just as much as it could be taken as a warning against negative self-talk, it's a case for positive self-talk.  So I challenge you to claim something positive for yourself today.  Right now!  You deserve it.
Good night.  🙂