I am back on the road for another Operation Beautiful presentation.  This time, I'm going to New Haven, Connecticut (when, oh when am I going to book an engagement in the Bahamas?).  If you're in the area and want to come tomorrow, the details are here – it's open to the public!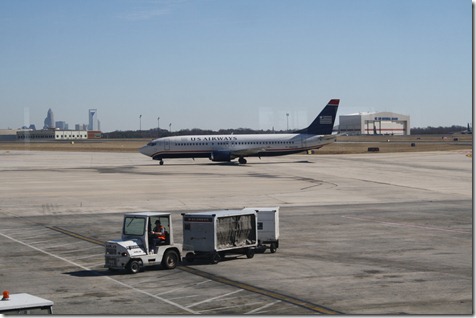 The Eat-In (for the rest of) February Challenge has already saved me $10 or so!  I brought a packed lunch instead of opting to grab something on-the-go at the airport.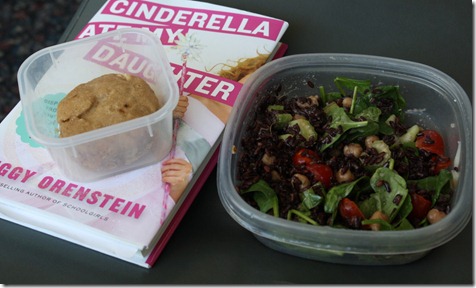 I'm currently reading:  Cinderella Ate My Daughter by Peggy Orenstein (side note: as an author, I just want to say this book has an INCREDIBLE title, and I am very jealous).  The book was gifted to me by the publisher and so far, it's really great and relatable.  Lately, I've been reading a lot of books like this, including Pornland by Gail Dines (also a publisher gift) and So Sexy So Soon by Jean Kilbourne (bought myself) – here's my review of S4.  The only trouble with reading these books about girl culture is it makes me feel like an alarmist – but maybe that's a good thing in our society.  It's good research for Operation Beautiful, though!
I think my interest in girl culture pretty much guarantees that the Husband and I will have four boys and no girls.  😉
Anyway – let's talk about lunch.  I made leftovers of Sunday's lunch and all I had to do was pop the rice, chickpea, balsamic, tomato, and spinach mix into my carry-on!  So easy.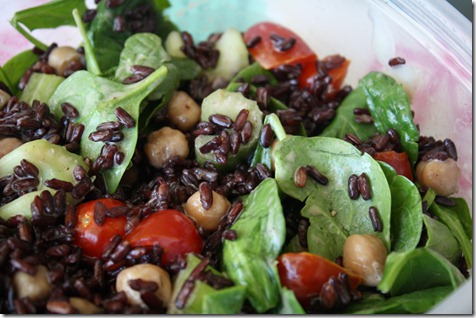 And a yummy espresso scone.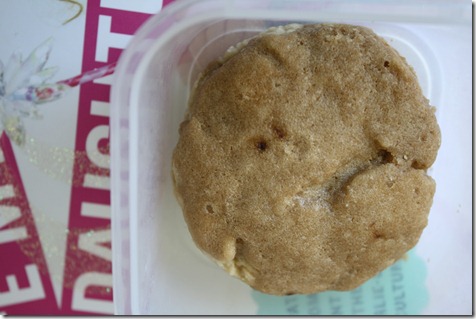 I almost… ALMOST… got a cup of Starbucks to go with my scone, but I refused in the sake of saving dough.
A Very Operation Beautiful Valentine's Day!

The Operation Beautiful Eye Chart is a hit – I've posted some great pictures on the Healthy Tipping Point Facebook page.  If you want to print out the eye chart, it's right here!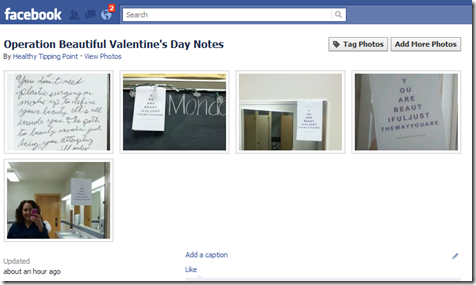 Time to board.  See ya in New Haven!
Are you a Leftover King or Queen?  What's your favorite leftover dish?  I think anything with a sauce always tastes better the next day!