I just love savory oats.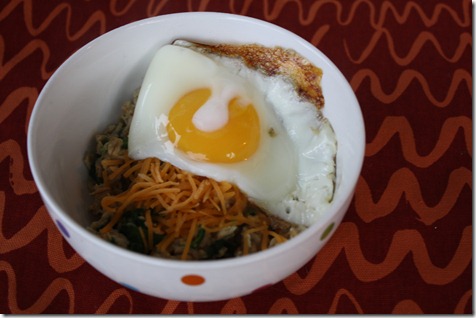 I use a oatmeal, water, almond milk, and spinach base: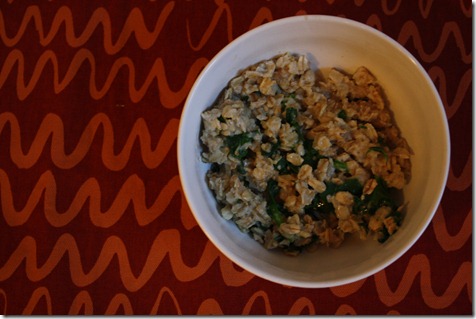 Which I top with cheese: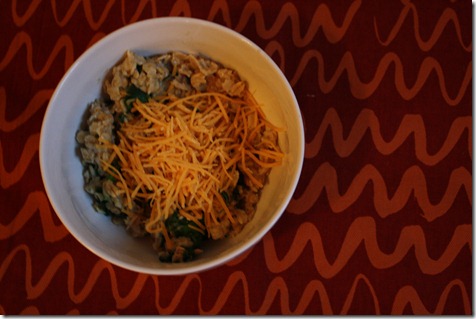 And a dippy egg!  It's oh-so-good.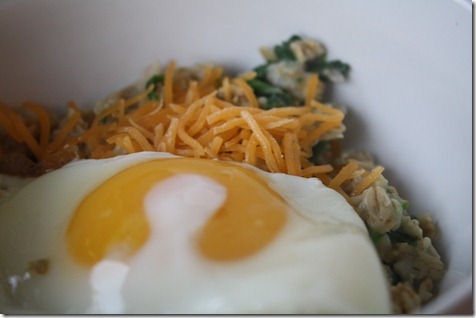 It's nice to mix it up and eat a savory breakfast every now and then!  The egg really helps this breakfast 'stick,' too.
Guess what?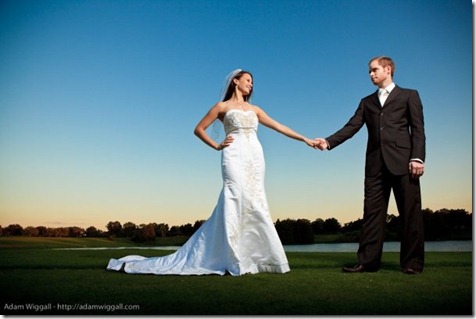 Today is our two year wedding anniversary!  Did you know that Healthy Tipping Point started as a hybrid wedding/fitness blog called See Bride Run?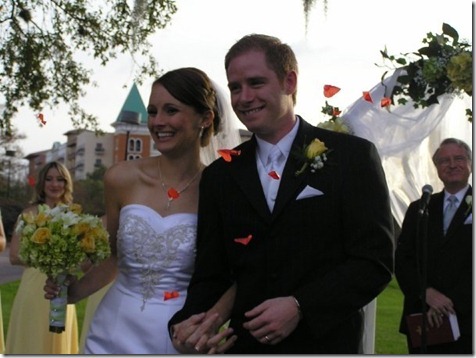 Fun fact:  After we kissed, "All You Need is Love" by The Beatles started to play.  Just like Love Actually! And there was an explosion of rose petals.
Our wedding day was positively the best day of my life.  I got married to the Husband (then the Future Husband) in a beautiful outdoor ceremony.  We were surrounded by 80 of our closest friends and family, and we all partied the night away.
Our wedding was everything I hoped it would be – but more importantly, my marriage has exceeded my expectations.  When we met, we were two 18 year old college freshman (we started dating a little later).  I can't believe we've been together all these years.  Happy anniversary, Husband!
Wedding-Related Posts