Soooo… maybe I shouldn't have started off running 1.0 mile in my Vibrams.  I was so sore today!  My back even hurt like I had done major weight lifting.  I think I need to ease into this even MORE slowly.  I do NOT want to get injured.
I spent my afternoon hobbling around like a little old lady and cleaning the house.  The Husband helped.  The house was a huge mess after being neglected over the holidays.  I feel like we have a clean, fresh start for 2011 now!
Some of the random things that were chilling in the office, waiting for me to find them a home:
Yes.  So odd.
Snack time!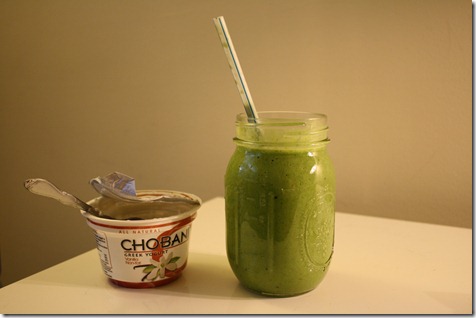 Chobani Greek + a Green Monster!  Yes, the GM has returned.  I blend up 2 cups of raw spinach, 1 cup almond milk, and 1 banana… and yes, I SWEAR it tastes good. 
And for dinner: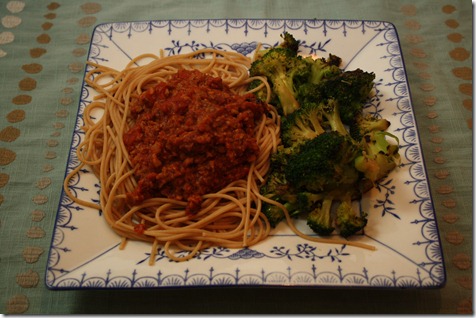 A vegetarian-friendly "meat" sauce over whole wheat spaghetti.  With broccoli, too.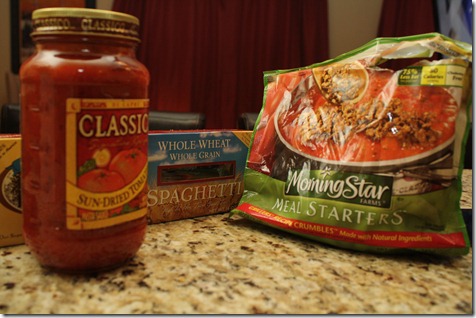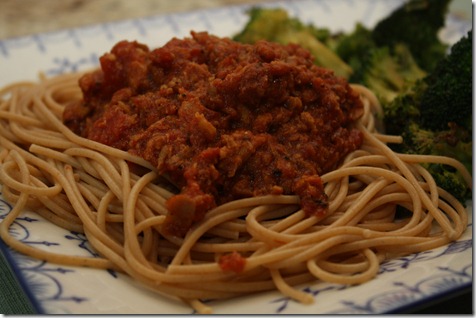 One last day of vacation…  The holidays are officially over tomorrow.
I'm going to go enjoy it! :)