The Husband joined me for an awesome hot vinyasa yoga class at Y2Yoga today – it was sweaty and hard! 
I have been rocking the leopard prints for errands (from Target about 4 years ago) instead of flip flops lately.  It's too cold for flippies (please tell me you call them flippies, too?  I also call hair ties fubbies – anyone else?).  These shoes are fun and make me smile!  It's the little things, right?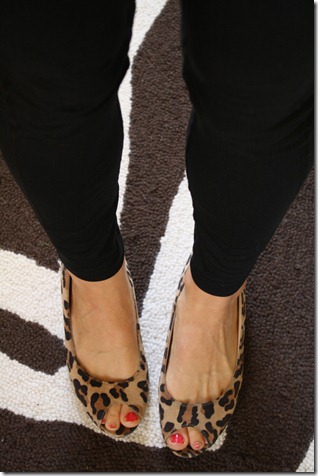 Pre-yoga snack of 1/2 a banana with AB: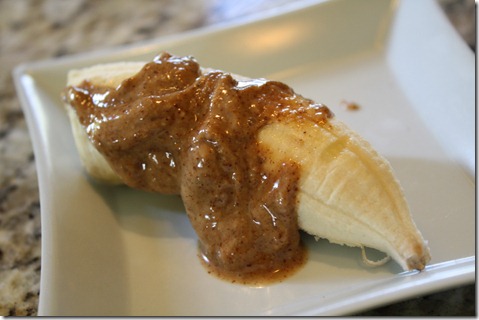 Post-yoga, I made us a lovely breakfast for lunch – and then I realized I already had eggs today.  Ah well.  It was still great.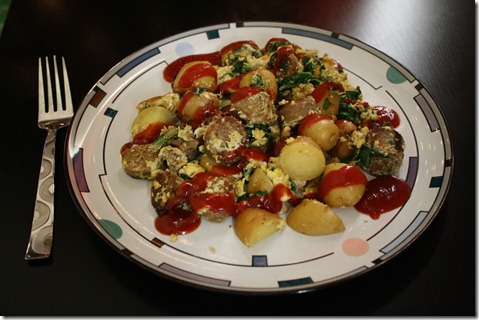 I used the 15 Minute Breakfast Scramble recipe (which is SO easy and delicious), but subbed out the tofu for Field Roast Sausages.  I'm LOVING those sausages.  The ingredient list is super short, which is not typical for faux meat products.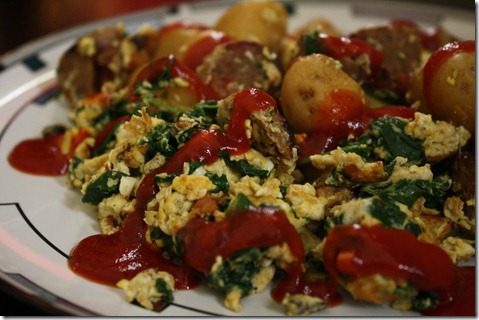 Also, ketchup rules.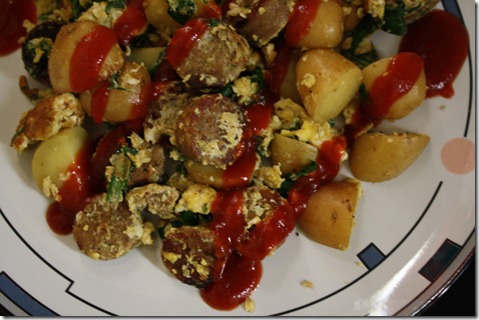 In other news…
Operation Beautiful was selected as one of the Top 10 Most Inspiring Acts of 2010 – I am so excited!  Check out the article here – all the stories are great.  I especially like the one about Wonder Capes for sick children.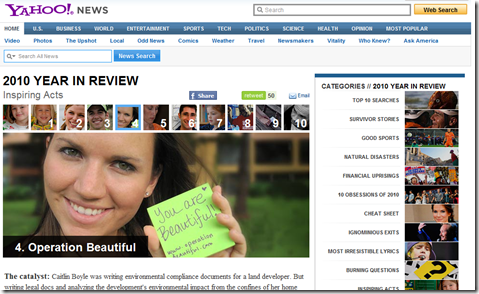 And yes, Megan is the model!  I sent the writer six really great shots and he happened to select one of my BFF.  Doesn't she look great in that picture?
Time to get my write on!