Baby, it's cold outside!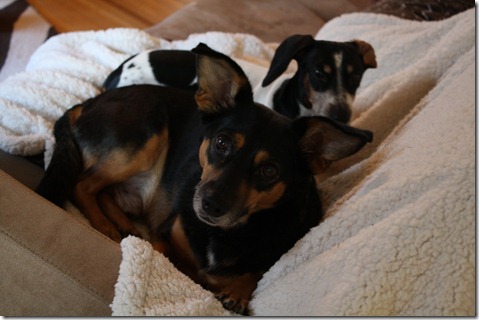 I spent 10 minutes trying to take a photo of my own breath (with an SLR to boot).  Do you know how impossibly hard that is?
I hope you find a cute photo of Maggie and James snuggling up on the couch much more illustrative.  :)  It really is COLD outside!  Snuggle up!
And eat oatmeal.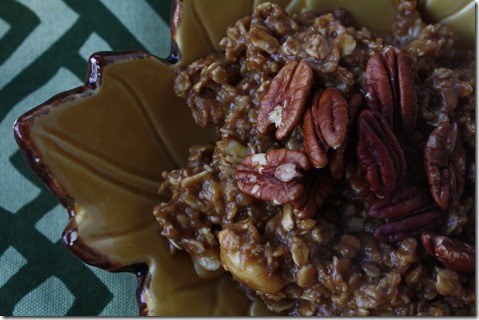 Specifically, Double Shot Hazelnut Oatmeal.  Mmm, caffeine.
Instant coffee is good for one thing:  giving food a coffee flavor (I'm a French press snob when it comes to the drinking kind of coffee).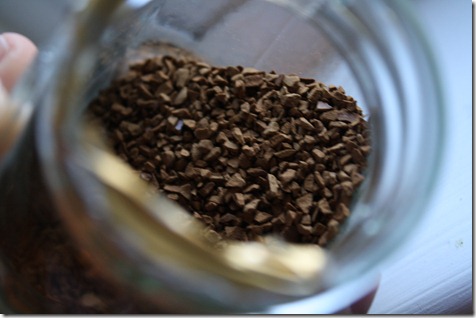 Also utilized:
Double Shot Oatmeal
Ingredients:
1/2 cup oats
1 banana, thinly sliced
1/2 cup almond milk
1/2 cup water
1 tablespoon instant coffee
Splash of water (if necessary)
Drizzle hazelnut syrup
Pecans for topping
Directions:
Combine first four ingredients in a saucepan.  Heat on medium and stir constantly for about 5 minutes, until banana begins to melt and liquid heats off.
Add coffee and water.  Stir.  Add syrup.
Scoop into bowl and top with pecans.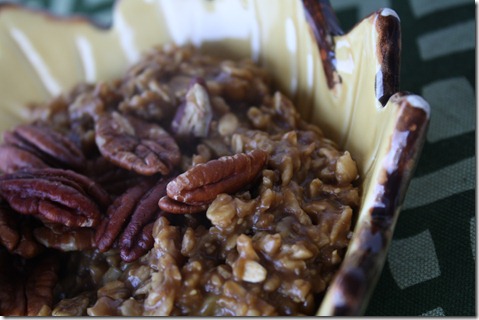 Taking an AM work break to tackle 5.0 miles.  Wish me luck!  I haven't run this far in two weeks, and I'm been kind of resting since because my knee bothered me.  Hopefully, this run will be fun and pain-free!