It's cold out there! Put on your sweaters! 🙂
The Husband and I walked a few blocks to a local store for some vino this evening.  It was SO cold.  We brought both dogs and they wore sweaters (Maggie doesn't normally do walks, and I ended up carrying her the entire way).
The walk was well worth THIS: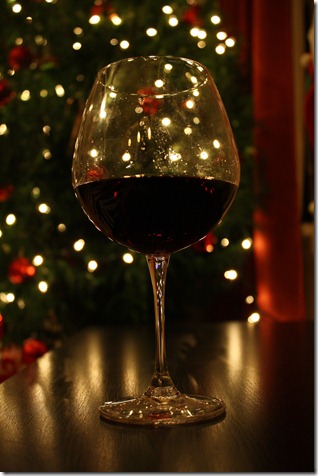 Mmm. Pinot.
The wine went nicely with dinner: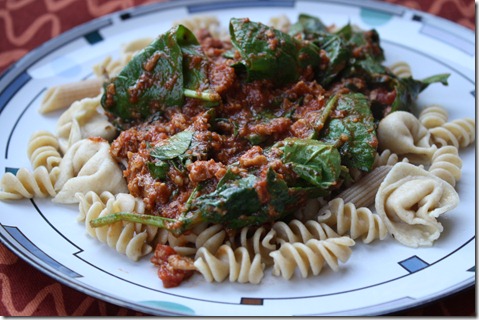 Here's a super easy recipe for you:
1) Prepare pasta according to directions (I threw in some cheese tortellini, too)
2) In a wok, heat sauce, shredded spinach, and Meal Starters from Morningstar.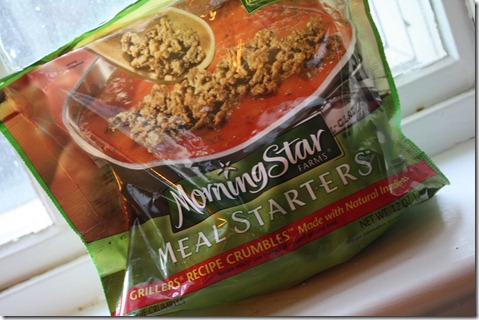 3) Combine and serve.  🙂
So good.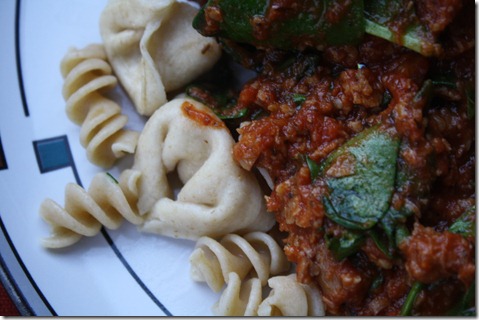 Actually, my mid-afternoon snack was equally mind-blowing: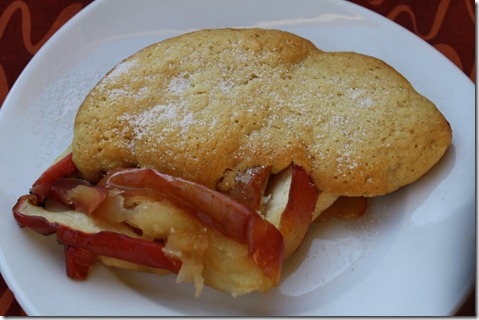 I cooked an entire apple per the Baked Apple method and make a single-serving sugar cookie (based on this recipe).  It was great and totally tamed my sweet tooth cravings!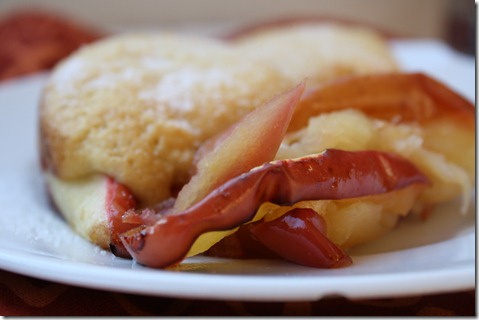 I am now doing this: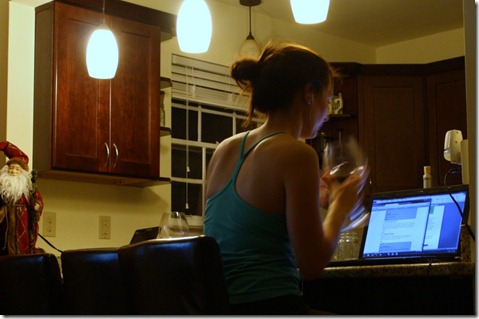 Just call me a night owl.
Goodnight!