I was craving French toast this morning (Autumn Grilled Banana Sandwich, anyone?), but James asked for yogurt.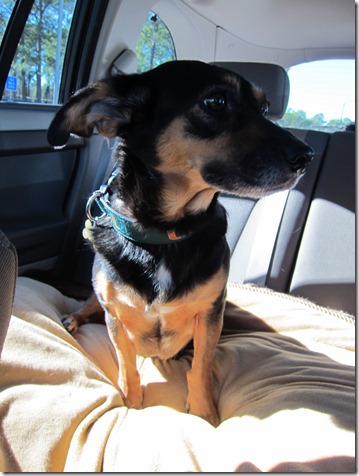 After his near-death experience in October 2009, the vet told us that we should feed him organic yogurt (preferably plain) whenever his tummy is upset.  Organic has more probiotic cultures than regular!  So, I had to eat yogurt for breakfast so I could share with the little man.  Hope his tummy feels better soon! 
My version of a yogurt-y breakfast: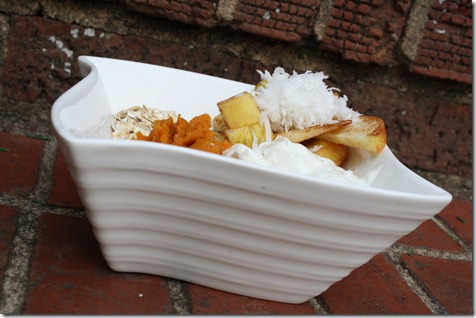 We are out of bananas 🙁 so I subbed into cinnamon-y apples.  It was a nice change – just not the same as bananas!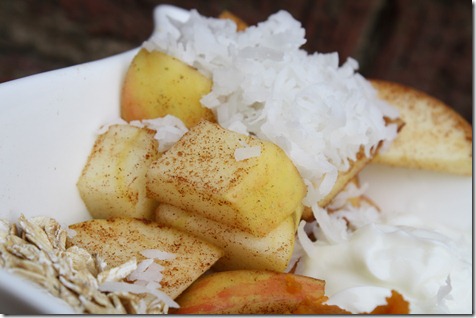 In the mix:
1/2 cup Greek yogurt
1/2 cup raw oatmeal
Canned Pumpkin
1/2 apple, cinnamoned
Coconut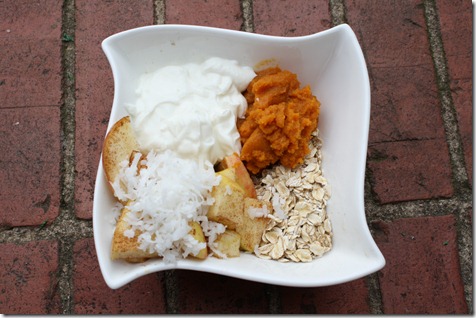 Off to squeeze in a small amount of work and then a run!