I'm having one of those days that just seem extra-nice for no apparent reason.  I think I just feel extra-appreciative today.  2010 is almost over and I'm a little sad to see the year go. 
Plus, my Vibrams came in the mail!  The Husband got me them for Christmas but I have to send them back and get a smaller size (39 to 38).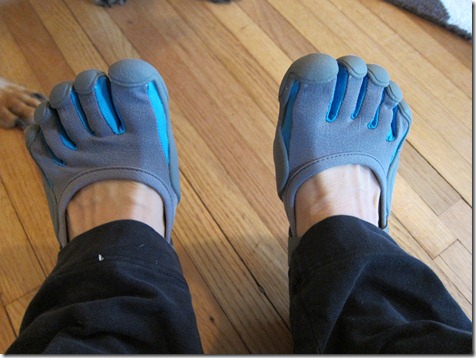 I look like I have Gorilla feet. :)  They are mighty comfy!
I also ran 3.0 miles with Nicole (in regular sneakers).  'Twas lovely but after 4 days of running + yoga, I am ready for a rest day tomorrow!  I was a bit sore towards the end.
And rummaged through the fridge to make up a lunch of leftovers: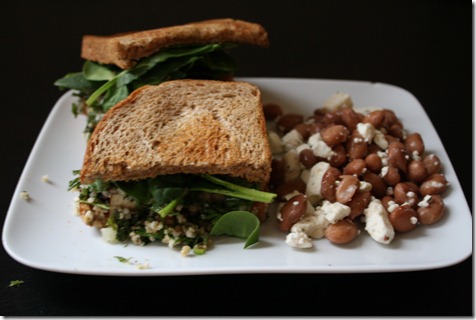 Tofu, spinach, and tabbouleh sandwich: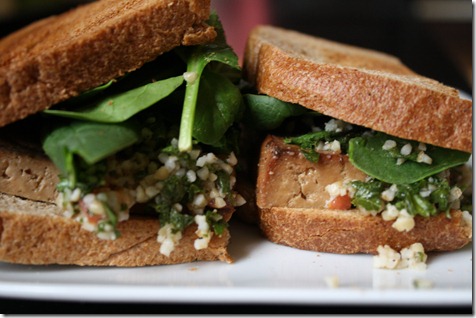 And a side of pinto beans and feta (it was good!).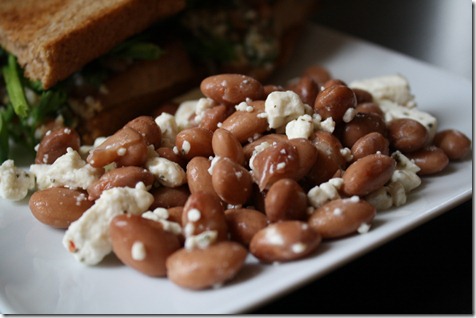 And now – we're off.  We're going on vacation for New Year's.  I'm pretty pumped to see my BFFs.
What are your NYE plans?