Last night was so much fun – we went clubbing in Uptown Charlotte – but we managed to sleep until NOON!  I can't believe it.  Maggie and James never let us sleep that late.
There was a lot of this: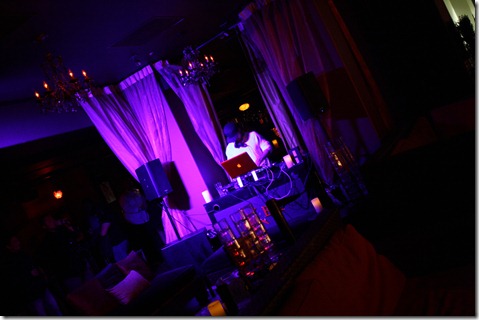 A little of that: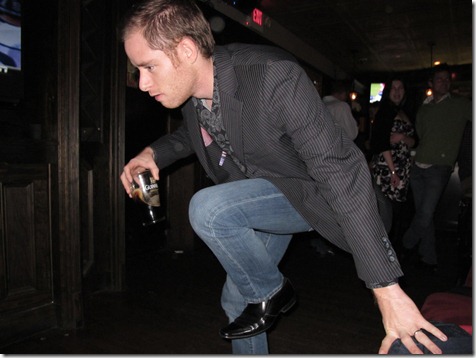 And since i was designated driver, I had one (interesting) adult beverage and then stuck to water all night long.  So now I feel well-rested and very hydrated.  :)  A surprising mix after being up so late!
Before leaving, I had chocolate: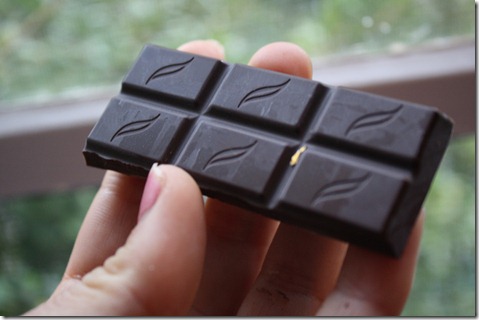 And then, the Husband and I met our friend Cassandra and her boyfriend Jason at a fun, swanky restaurant named Mez.  Thanks for treating us to an amazing dinner, guys!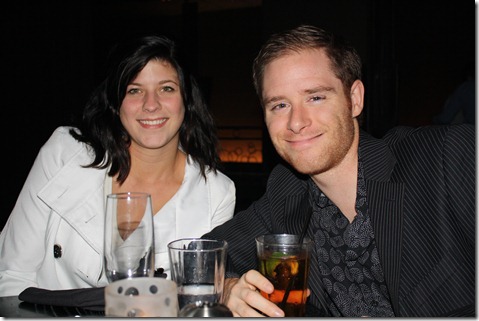 Cassandra ordered the Illegal Bread (so good it should be illegal), which was a phyllo dough stuffed with cream cheese and feta with a strawberry jam.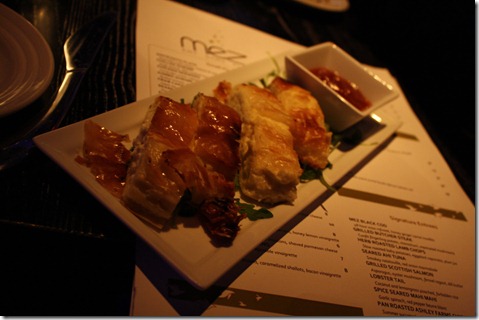 I had two pieces – this was amazing!  Something to try to make at home with store-bought phyllo dough, for sure.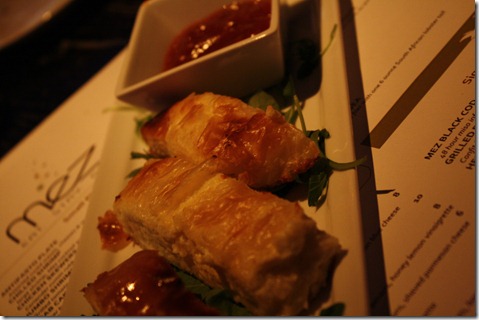 The Mez wasn't super vegetarian-friendly, so I fell back on an old technique by ordering a salad + a large side dish.  I had the arugula, beet, and goat cheese salad: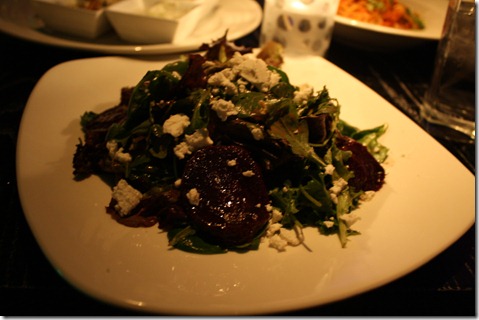 And then macaroni and cheese.  I definitely overdid it on the dairy (totally by accident, and my tummy hurt for a bit. Ugh!).
My adult beverage of choice was Ginger Beer with dark syrup rum.  It was good but STRONG.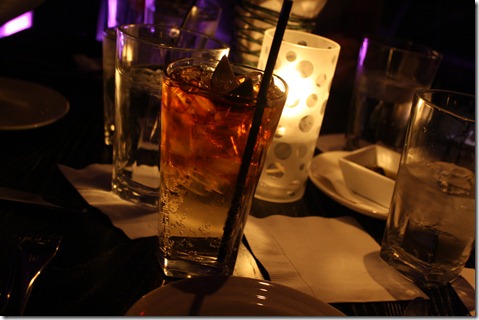 We had originally planned to just go home, but the Husband and I got a second wind when Nicole and Isaac called and said they were going out.  We ended up club hopping to three bars and having a blast.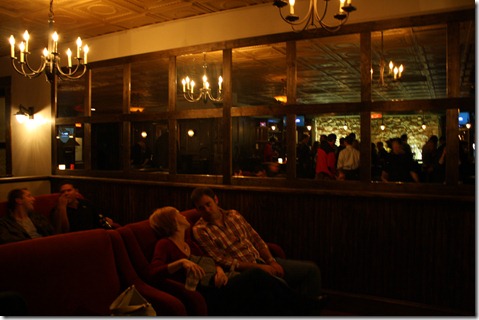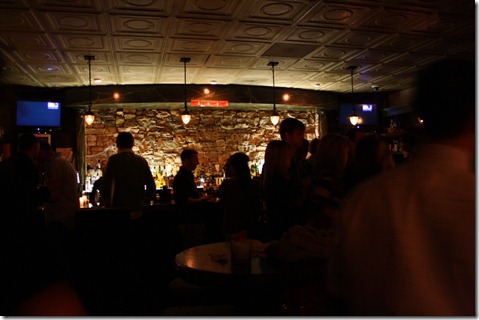 Lots of duck faces ensued.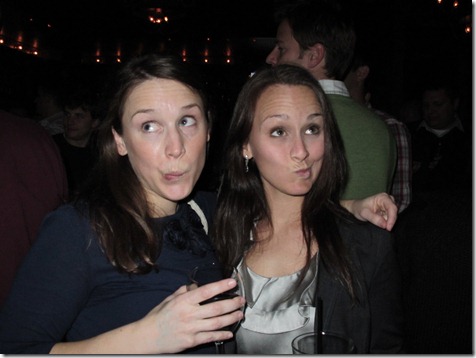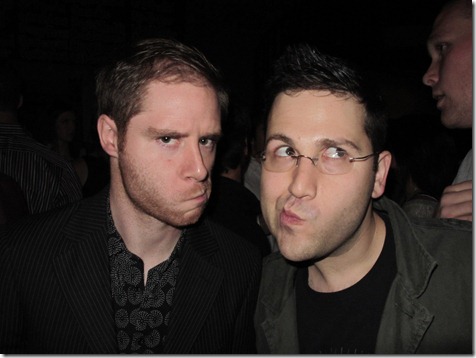 We closed down the bars!  I crashed into bed at 2:30, woke up at 9 to let out the dogs, and then we fell back asleep until noon.  My dad woke us up by calling my phone, so I was jolted awake!  We were suppose to do lunch and go hiking, but clearly, we need to pull together our lives first.  :)  My knee hurts still, so we might skip the hike.
We're going directly to lunch, so I had some toast to hold me over.
So, do you do the duck face?  It's become a bit of a joke, of course, but I do sometimes find myself doing duck face (or peace sign flashes or fist pump poses).  Smiling can be just so plain.  🙂
VOTE! VOTE! VOTE!  Today is the very last day!  VOTE for Operation Beautiful to win the Amway Positivity Project! If we win, I'll donate the ENTIRE $10,000 PRIZE to Girls on the Run International, a self-esteem building program for 8 – 10 year old girls.  Over the years, GOTR has helped over 1 million young ladies gain self-confidence and discover inner beauty.