After an intense cold snap, it suddenly feels like a breezy September night.  Is it REALLY November?  Winter in Charlotte is pretty good so far!
Lots of porch / laptop time.  We seem intent on making the porch function like a third office lately (first is the actual office; second is the dinner room table).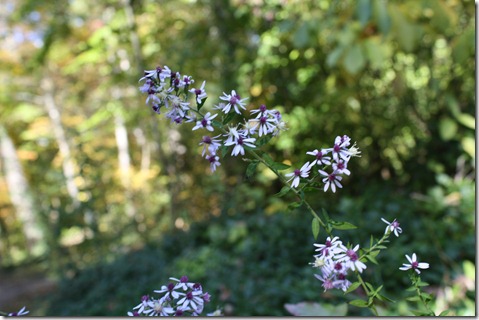 Dinner tonight was Southern style to celebrate our lovely Southern evening.  All of my favorite things on one dish.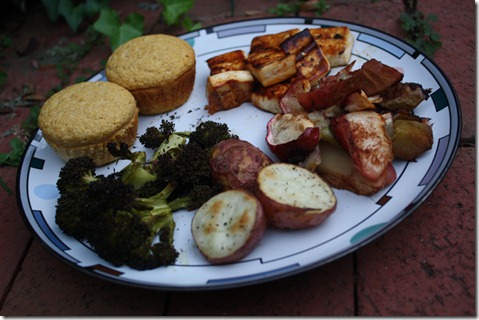 (I searched and searched but could not find a four leaf clover.  My friend Becki can always find little cloves.)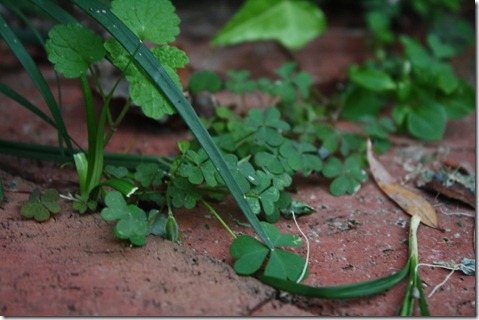 On the platter:
2 corn muffins (trying to use the leftover mix from Corn Casserole)
Roasted potatoes
Roasted broccoli
Grilled BBQ tofu (prepared on the George Foreman, my newest love)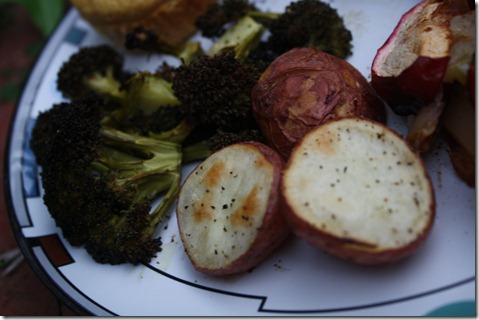 ALLLL eventually smothered in Bone Suckin' BBQ sauce!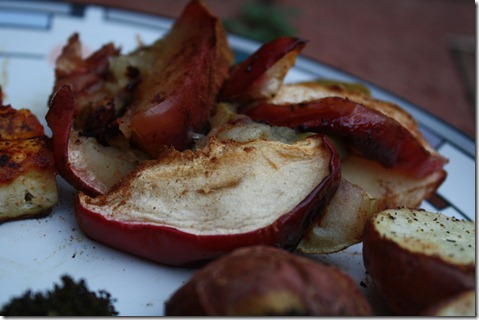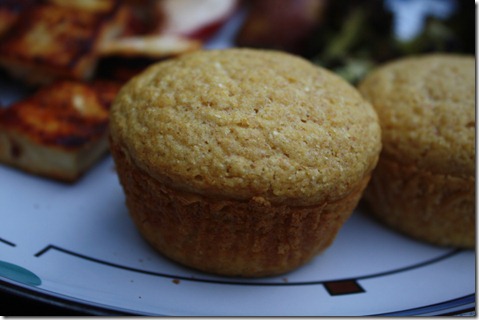 For dessert, the Husband and I shared one of these… which might be the Best. Chocolate. Ever.  Evaaaaaah. 
Source
Funny story… while eating dinner, we watched Bored to Death (an HBO show which is really funny).  I said to the Husband, "Do you like it?" [meaning the dinner.]  And the Husband replied, "It's amazing, isn't it?"  So I said, "What is your favorite part?"  And he paused and then awkwardly said, "Errr… I meant the show."
Hah.