Seriously.  Three miles is a long way to run.  I don't care how many 10Ks or Half Marathons or even full Marathons that I do, 3.0 miles is still a pretty far way to run.  Respect the distance, yo!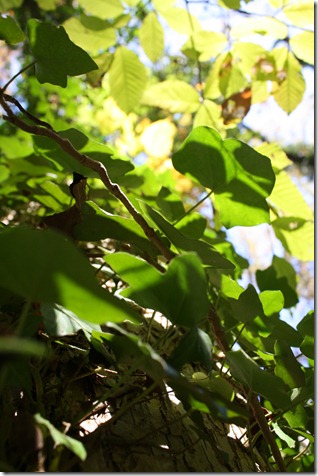 Although it's been 9 days since my marathon, my legs still do not feel normal (not 'don't exercise,' but more like 'don't go crazy, kid').  It's crazy how much distance takes out of you.  I did 3.0 miles this morning in 29:00 and was dragging by the end.  Jen wrote a post about her post-marathon hiatus, and I must admit I feel pretty much the same way! I'll just continue to do short workouts and yoga to maintain fitness and hope the urge to do endurance runs comes back soon (I am, after all, signed up for a Half in a month). 
I do think it's very important to listen to your body, especially after a big race.  If my body doesn't want me to run for a long time, I'm not going to!  I've never really experienced a slump like this – it's blah.
Moving onwards… Mmm.  Fuel!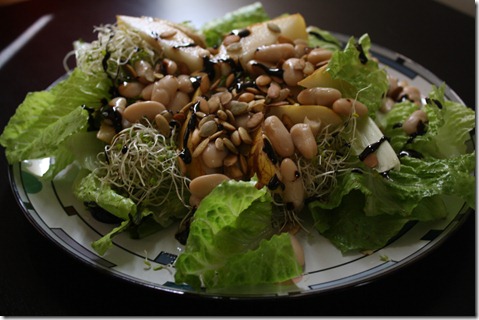 I was craving big, fresh salad for lunch.
In the mix:
Romaine
Sprouts
Pear
Pumpkin Seeds
White Kidney Beans
Balsamic Reduction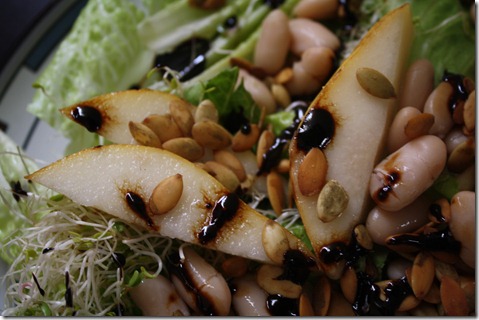 And I enjoyed some of Anne P's 5-Minute No Bake Bars, but I subbed out puffed rice for puffed millet, sunflower seeds for cashews, peanut butter for almond butter, and skipped the coconut.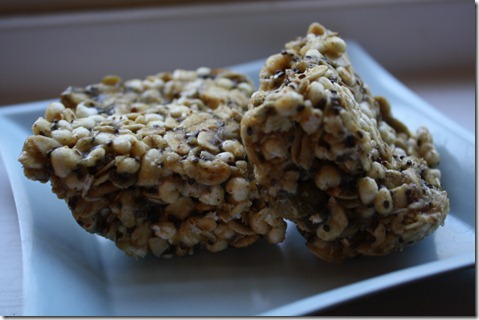 I've had these before (Anne made me some when I visited her in DC), and this version did not disappoint!  I like how you can mix and match some of the ingredients to whatever you have in your pantry.  :)  I'm going back for another little square now!
Anyone else dealing with a post-race slump?  How did you bounce back?  
PS -  Daily plea to pleeeeeeeeeease VOTE for Operation Beautiful to win the Amway Positivity Project!  If I win, I will donate the ENTIRE $10,000 PRIZE to Girls on the Run International, a self-esteem building program for 8 – 10 year old girls.  Over the years, GOTR has helped over 1 million young ladies.  No registration required to vote – just a little click!  You can vote once a day until mid-November!  CaitlinHTP will be eternally grateful.