First of all, are you reading Hyperbole and a Half?  If not, you really should.  It's the most gut-wrenchingly hysterical cartoon blog. Ever.
The newest Hyperbole and a Half is about Allie's "simple dog" and "helper dog," but I'm pretty sure it's secretly about Maggie and James (as reader Julia pointed out to me).  Not only do her dogs look like mine, but they behave pretty much the same exact way.  Read it here.
(Source)
See the similarities?
Onwards…
I am home! Yay! So relieved.  It was nice to come home and be greeted by the pups (Husband is at work).
I ran some errands, unpacked, did some work, and had a snack: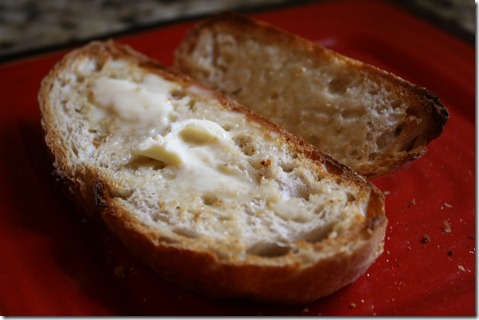 After digestion, I ran 3.0 miles.  It was HARD.  I haven't been running much since the marathon and can definitely feel my endurance tanking.  I really need to get into it again (as long as my ankle + IT band cooperate, I suppose).
Also, I think it was harder than usual because I had no music! My iPod died within the first two minutes.  I am so accustomed to running with music that it's difficult to concentrate without!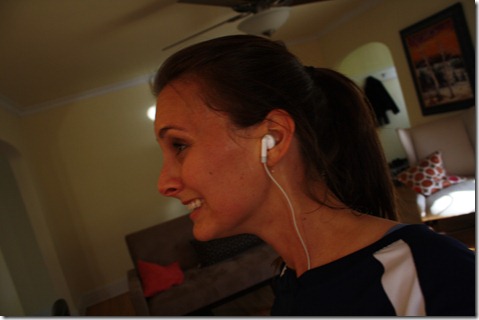 PS – It is extremely hard to take a flattering photograph of your ear buds while they are in your ear. 
And then I had a lovely salad: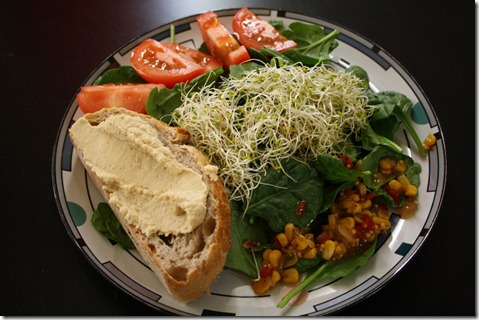 With toasty hummus: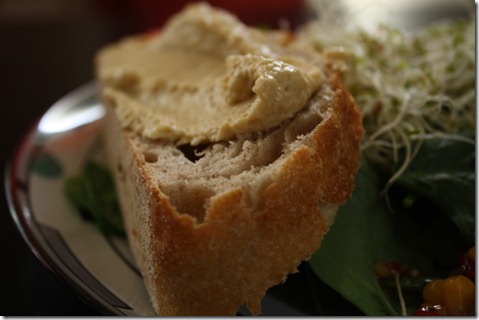 And lots of veg:
Anyone else a music addict during exercise?  Or do you prefer silence?