More moonlighting as clinic secretary tonight.  The Husband is getting busier and busier (he is an acupuncturist and just opened his clinic in Charlotte).  Busy is a good thing.  🙂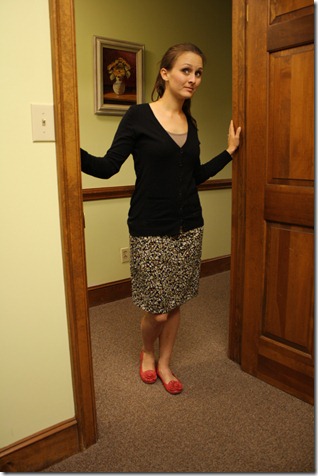 That is my secretary face.  Slightly confused, but trying to be helpful.  Also, my outfit is pretty lame, but it's hard to dress for the 'office' when you haven't actually worked in one for 3.5 years (I worked from home at my old job, too).  Basically, I have no proper attire so I just throw stuff on and hide behind my giant oak desk.  Being helpful.
I also bring dinner!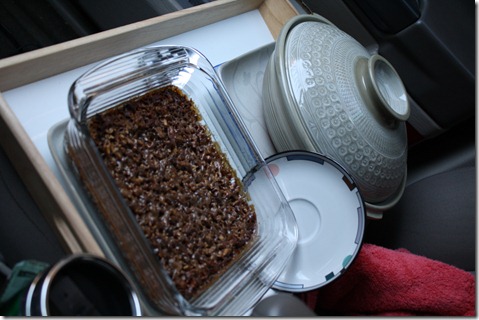 That's dinner + dessert on a serving tray in the front seat of my car.  I was feeding the Husband, my father-in-law, and myself.
Dinner on the desk: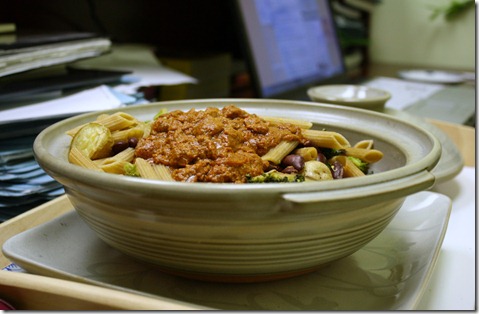 So, I made a giant pot of:
Whole wheat pasta
Roasted potatoes
Stir-fried broccoli
Kidney Beans
Tikka Masala sauce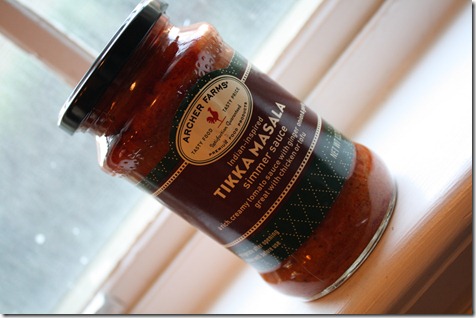 It was a pretty good dinner for something that I transported in my car! 🙂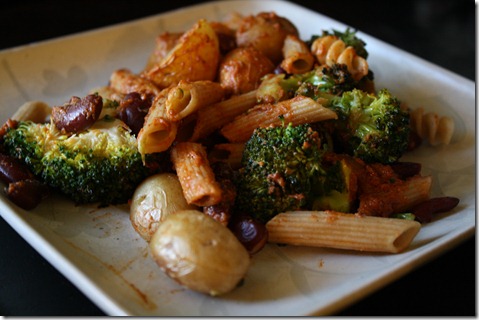 Now, you might also be wondering about that dessert…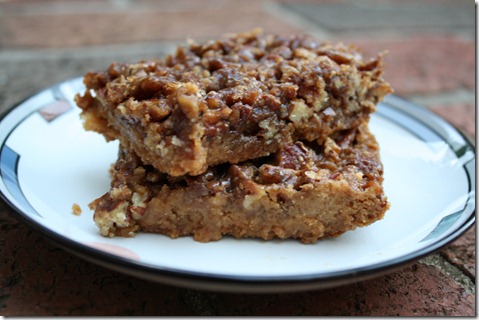 I (attempted) to make Jenna's Pecan Maple Bites but unfortunately, I totally did something wrong to the recipe.  Don't get me wrong, they still tasted amazing, but they don't look like hers did! 
I had two.  And then I had a major blood sugar drop.  🙂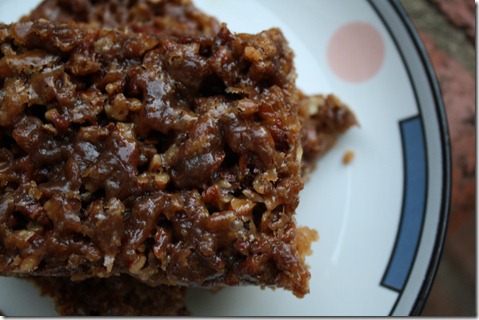 I'm going to lay my forehead on my lovely secretary desk and take a nap now.  🙂