Over the last two years, I have written 2,248 posts chronicling my experiences with living a healthy lifestyle.  I have received 131,985 comments – the vast majority of them are kind, helpful, or thoughtfully well-written opposing opinions.  A handful of these comments have been mean and hurtful – personal attacks on my character or life.  I accept this as a consequence for living my life in the "public eye," although I do wish people would be nicer.  Because – you know – I'm a person with real feelings.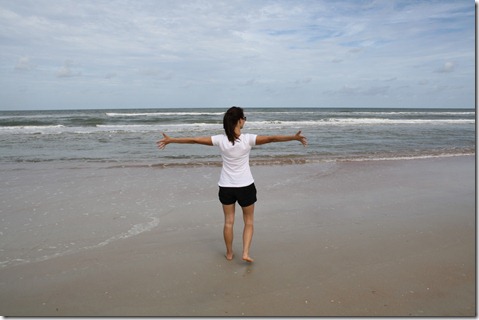 NEVER, EVER have I ever chosen to write a post in response to a mean or negative comment because I don't believe in giving "energy vampires" the attention they want and do not deserve. 
Today… that all has to change.
When I was in 8th grade, I wasn't very popular.  I had a few really close friends, but I didn't mesh with the other students in my classes well and was locked out of the "cool kid" group.  That was OK with me because my friends and family were awesome.
(I'm on the left with my mom.)
Anyway, my close friends and I had a notebook that we would write letters to each other in.  Nothing scandalous (we were not scandalous 8th graders), but just stuff like, "How are you? I am fine. My Mom said I can come to your sleepover." And whatnot.  We figured the book was easier to pass in class than a folded up sheet of paper, which the teacher would surely identify as a note.
In hindsight, this was a stupid idea, but we were all young and trusting of each other and other people.  I'm sure you can see how this story is going to end – one of the "cooler girls" stole the book, added P.S. at the end of each note, and wrote horrible things about other students in the book, making it appear that we had said them.  She then proceeded to show all the other students in my grade the book.
I'm not exaggerating to say it was one of the worst social experiences of my life.  I had never been bullied in this manner, and I was crushed.  Having my private notebook exposed was bad, but having everyone in my grade hate me (ME – the kind, keep-her-head-down-and-don't-upset-anyone, un-popular girl) was terrible.
I was laying in bed last night in tears, remembering that awful two-week period (my parents were even called in to talk to the principal).  But something about the way it made me feel as a 13 year-old is similar to how I'm feeling right now.
If you haven't already seen the Marie Claire article that was written about me and five other bloggers, here it is (I'd rather you read it for free than buy a copy of this magazine).  I feel that I have to respond to this character attack because it's damaging, untrue, and tabloid-style reporting.  Every single quote attributed to me was taken seriously out of context to fit into the story's slant.  I consider it to be libel.
I'm not going to go through the article and do a point-by-point analysis of why everything is untrue because honestly… reading it once was more than enough for me.  But I do want to say this:
I do not have an eating or exercise disorder.  I think that characterizing someone like me, who regularly eats 1,800 to 2,800 calories a day and has a BMI of 21.1 (in the middle of the healthy BMI range), as someone who has a disorder seriously devalues and minimizes what people who actually have a disorder go through.  I have always been so open and honest about my history with depression because I believe in eliminating the stigma of mental disease, and if I struggled with food or exercise issues, I would talk about it.
I am not "emaciated."  I have actually GAINED seven pounds since I started writing this blog two years ago.  Why?  Because writing about healthy living and fueling myself properly has encouraged me to EAT MORE FOOD.  I love my body so much. 
I love how the reporter/magazine talks about me running 22.0 miles but fails to put it in context – that I was training for a marathon.  You know, a hobby that hundreds of thousands of healthy people across the nation engage in.  Did they mention that through this marathon, I raised $3,000 for cancer research with YOUR help? No.  Also, I did not engage in "a light day of eating" after running 22.0 miles.  As evidenced in this post, I ate nearly a loaf of French bread on the hood of my car after the run!  And then I had an entire box of pasta…. and that was just for lunch!
I exercise frequently but that is because I LIKE TO RUN RACES.  It is my hobby, as it is for millions of other people, including my own father, who instilled a sense of adventure in me from a young age.  I am not obsessed with exercise to burn calories.  I love exercise because it makes me feel alive.
This article cherry-picks quotes from my interview and blog and then takes them out of context to fulfill the slant they were searching to write about.   The reporter failed to write about my Healthy Tipping Point Success Stories series, which has chronicled people overcoming eating disorders, beating addictions, losing weight in a healthy way, or coming to terms with the body God gave them.  The reporter also failed to write about the hundreds of posts I've written about stopping restricting and embracing true balance, such as HTP Swaps and Additions, Setting Realistic Goals, and Getting Over Regrets.
My biggest issue with this article is that it is completely one-sided.  I sent the reporter so many e-mails from people who had either 1) lose a healthy amount of weight after reading my blog or 2) used healthy living blogs such as mine as a tool to help them BEAT an eating disorder or exercise disorder.   I introduced the reporter to several people at the Healthy Living Summit who talked about how our blog community helped their find friendship, balance, and support that they were missing in their real life.  She failed to write about any of these things.  She only wrote about things that fit into her slant. I'm not saying that food blogs such as mine have a 100% positive influence on everyone who ever reads it (because nothing does), but I KNOW that my blog, and Operation Beautiful, has had a positive impact on the vast majority of my readers.  I also love how the article completely glosses over the Operation Beautiful movement in it's entirety.
In the end… I understand that there is freedom of speech, and people can write whatever they want – even if it is untrue.  I understand that by writing this blog, I have opened myself up to the mean girls in the classroom.  I also understand that life isn't fair.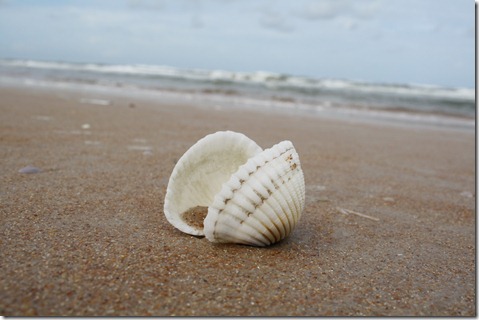 I only write this rebuttal because I want YOU to know my side of the story since it was so obviously left out of the article.  Maybe you are a long-term reader who knows the picture painted of me as an emaciated, food-destroying exercise maniac was completely untrue.  Maybe you are reading this blog post now because you saw the article in Marie Claire and wanted to see for yourself.  But now you know the truth… don't believe everything you read in magazines.