Well, hello there.  :)  What a day, huh? 
I thank everyone FROM THE BOTTOM OF MY HEART for taking the time to offer support/constructive feedback on my rebuttal to the Marie Claire article.   I do not think I am perfect; I do not think this blog genre is perfect.   Nothing is perfect.  I wrote my rebuttal to clear the statements that were written about me personally.   Maybe one day I will talk about the other issues regarding some aspects of this genre as a whole, but for now, I need to step back from the topic.
In the meantime, I'm going to keep being me.  And I'm going to write about my life and my experiences on this blog.  My intent with this blog has always been to show how I try to make healthier choices in addition to living the rest of my life.   I will always try my hardest to be responsible and considerate of other people.  I hope what you take from this blog is healthy and fun.  I do continue to hope the magazine will offer a retraction.
Moving onwards and upwards.
So – today's breakfast featured two of the pretty epic Raisin and Cranberry Scones from last night's Foodbuzz Luxury Dinner Party (voting is open, by the way!).   They tasted so good with strawberry jam, but my stomach was in knots this morning.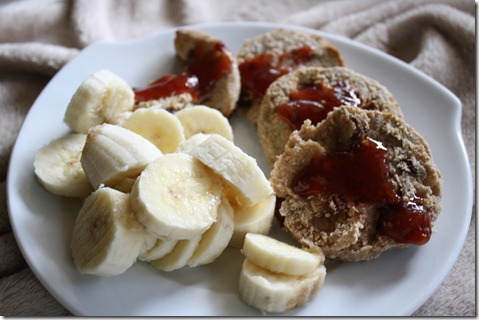 I really like these scones, but using half whole wheat flour resulted in the day-old scones being kind of heavy today.  Any ideas on how I should modify my half whole wheat recipe in the future?
I worked all morning, and then made the Husband (who was also working from home today) a quinoa salad mess.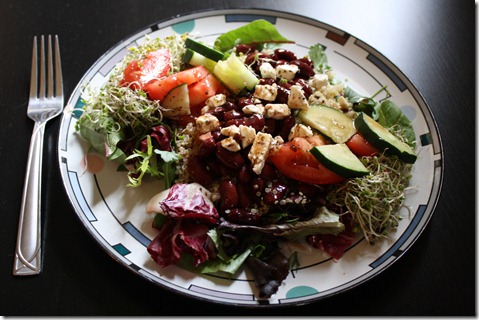 In the bowl:
Greens
1 cup quinoa
Kidney beans
Feta
Tomatoes
Cucumber
Balsamic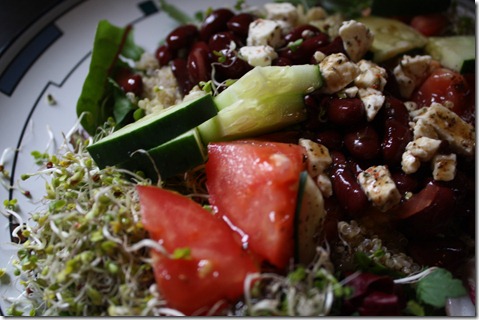 Mid-afternoon smoothie of almond milk, frozen strawberries, 2 scoops brown rice protein, and 2 scoops of peanut butter.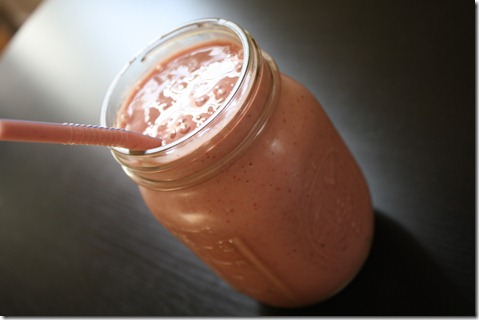 And dinner was made by my wonderful Husband!  He decided to try something new in the kitchen – he said he's always making, "Stir fry or roasted vegetables and tofu" since going vegan, and he really wanted to do something different.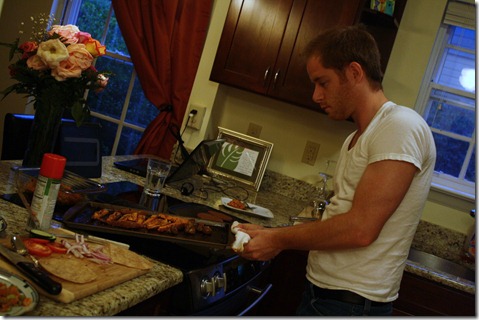 The Husband wants you all to know he tried to be VERY creative with dinner tonight.  🙂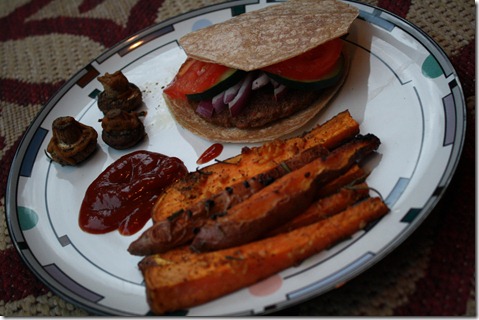 He made a veggie burger in between two tortillas with raw veg.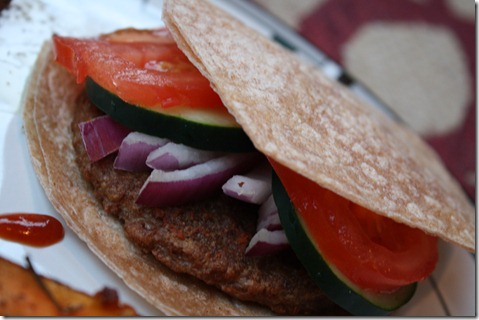 But the real standout was the sweet potato fries!  He made these by roasting the thick-cut potatoes in a bunch of olive oil, garlic, and rosemary.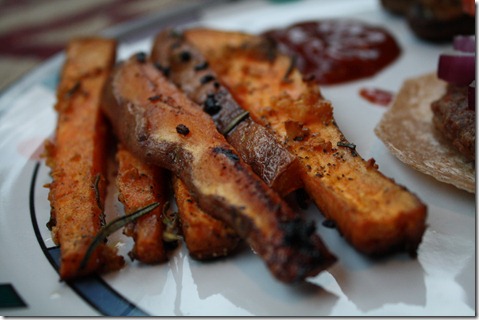 I did contribute another side dish to dinner.  🙂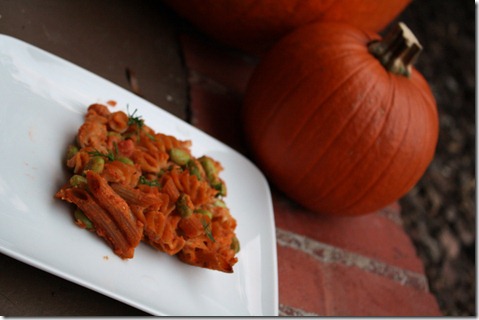 Tangy Edamame Casserole
Ingredients (for four servings):
3/4 cup organic tomato sauce
1 tablespoon mustard
1/2 tablespoon garlic
1 and 1/4 cups frozen edamame
1/2 cup hummus
2 cups whole wheat pasta
Dill for garnish
Pepper
Salt
Directions:
Preheat oven to 400 degrees.
Cook pasta according to directions, but undercook by a few minutes.
Drain pasta.
Grease a small (8×8) casserole dish.
Mix pasta + other ingredients (minus dill) in a bowl.  Pour into casserole dish.
Bake at 400 degrees to 30 minutes.
Plate, garnish with dill, and serve.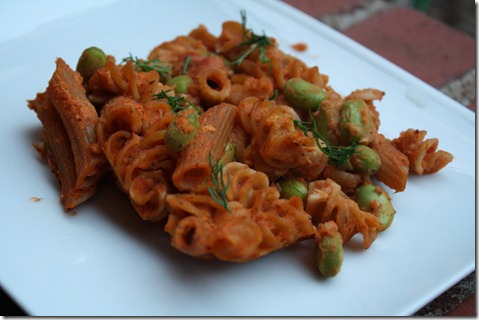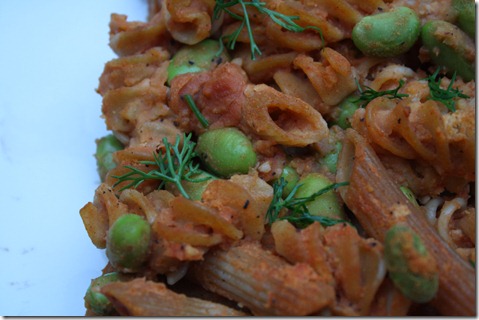 Dinner was a bunch of these little babies!  Oh, ginger.  I love thee.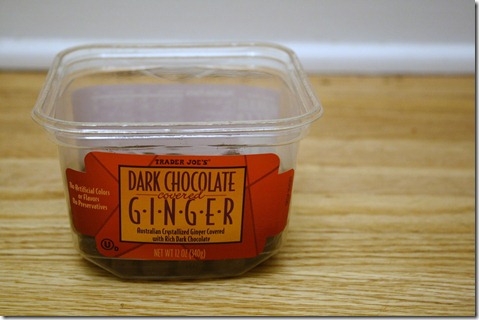 On a side note, can you believe it's October 4?  I can't!  I'm really excited for the Fall/Winter holidays.  I think Thanksgiving is my favorite, followed by Christmas and then Halloween.  🙂