I might have peaked when I created Pancake Truffles.  Who knows if I'll ever dream up anything else as delicious?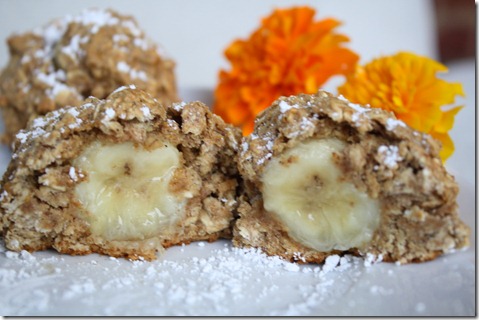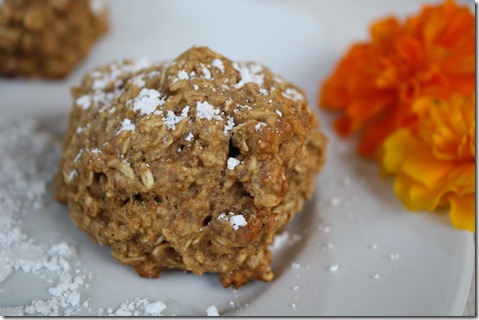 I've made one variation of the original recipe, Strawberry Pancake Truffles, but the classic version was still my favorite.
Here's another new twist!
Gingerbread Truffles
Ingredients (for 3 truffles or 1 serving):
1/2 cup raw oatmeal
1/3 cup whole wheat pancake mix
1 egg white
1/4 tablespoon cinnamon
Heavy pinch cloves
Heavy pinch nutmeg
1/2 tablespoon molasses
1/8 cup almond milk
4.5 inches of banana (cut into three 1.5 inch pieces)
Powdered sugar for decoration
Directions:
Preheat oven to 350 degrees.
Combine first eight ingredients in small bowl.
Separate mix into three piles.
Take one segment of banana and coat in the pancake mix.  It will be kind of sticky and wet, but that's fine.
Form ball around the banana segment.
Place on greased cookie sheet.
Repeat with other banana segments.
Bake at 350 for 15 minutes.
Remove, plate, and dust with powdered sugar.
Enjoy!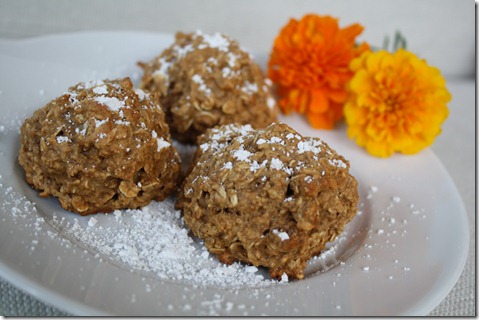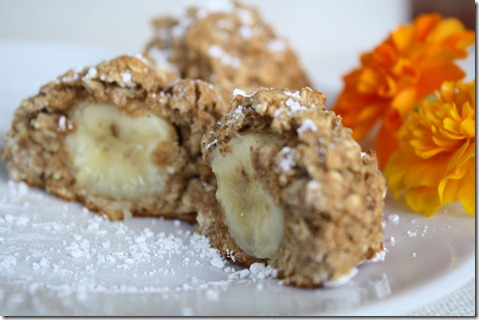 The original recipe is still the best.  🙂
Get Your Carve On!
I am happy to announce the Great Blogger Pumpkin Carving Contest, hosted by the lovely Carly.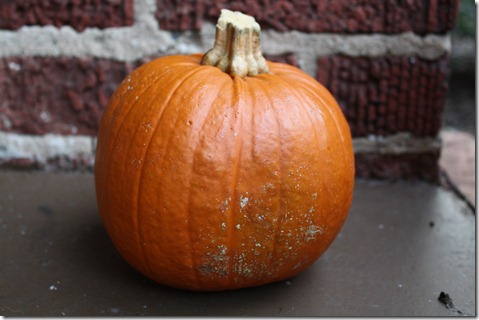 Carly thought it would be fun to create a virtual carving contest for bloggers + readers .  There's awesome prizes and bragging rights at stake!  Head over to her blog to learn more – a photograph of your entry is due October 30.
Holly and I are going to be the judges.  I'm excited to see what everyone comes up with!  I tend to just crack open my pumpkins for the goodies INSIDE (mmm, pumpkin seeds!).  This is the best I can do, usually:
Meghann and I carved these in 2008!  I distinctly remember almost cutting off my hand.
Have a GREAT day!