Can I just say that I had a really, really fun day?  Probably the most fun I've had in a long time, in fact.  :)  Nothing too special or unique; just the simple things that I really love:  running, froyo, wine, hanging out with friends, listening to music.  Simple is good.
First up:  Kath, Matt, Husband, and I went shopping.  I needed to go to the local running shop to buy a new sports bra, long winter running tights, and Goo.  I'll do reviews of the Moving Comfort bra and Mizuno pants once I try them out.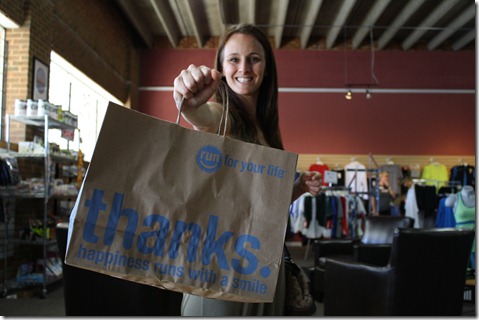 Everyone was in need of a snack, so I suggested we head over to Yoforia for some frozen yogurt.  I haven't been in WEEKS – I feel like I finally broke the froyo addiction (it's expensive!).  It was good to be back.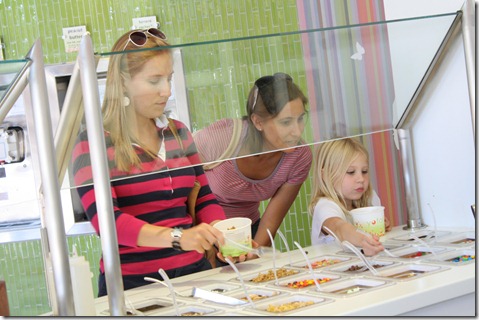 Some cookies and cream and Butterfinger bar.  We were already discussing going back to the house for alcoholic beverages so I went easy on the portions so I wouldn't ruin dinner.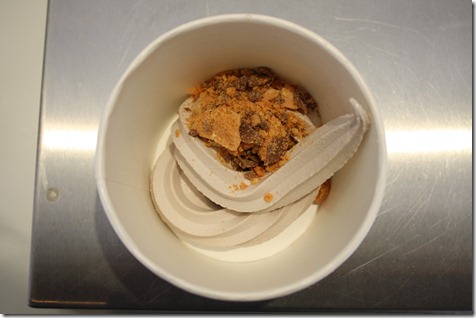 Matt convinced the Husband that "Columbus Day is kind of like St. Patrick's Day, but with wine," so we went home and had a few cocktails.  :)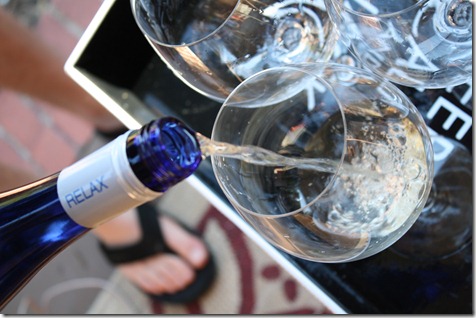 I was in the mood for white (this hardly ever happens these days).  It was light and refreshing (the Relax Riesling is a great buy, I think!).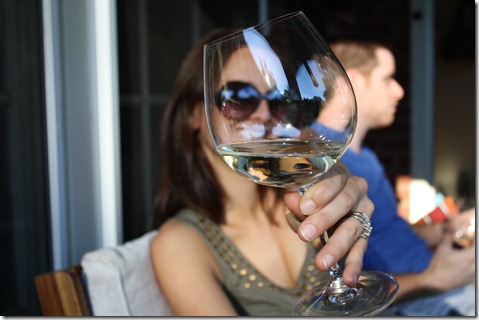 We chatted, drank, and listened to some Brendan James.  He's a (very upcoming) singer/songwriter, and we had plans to see him in concert!  I haven't been to a concert in so, so long.  The last was Coldplay in 2007 or so.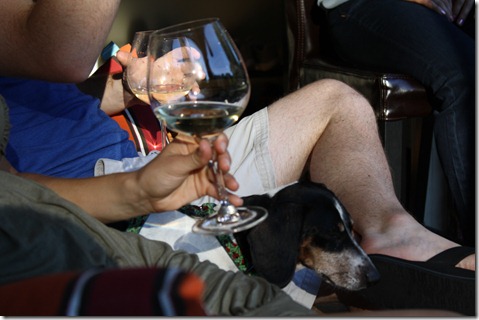 But first – dinner with a huge group friends at Big Daddy's (Kath used to live in Charlotte and had lots of friends to say hello to!).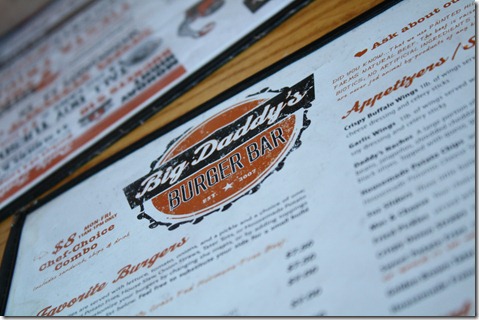 I started with sweet potato fries: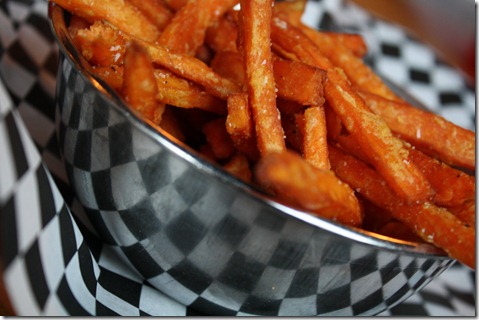 And ordered the black bean salad for my entree.  On top was the world's best black bean burger (I think the magical ingredient is sour cream), and in the mix was:  Napa Cabbage, corn, feta, carrots, pecans, apple, onion, and cucumber.
Michelle ordered a cookies 'n cream shake for dessert and graciously shared half with more!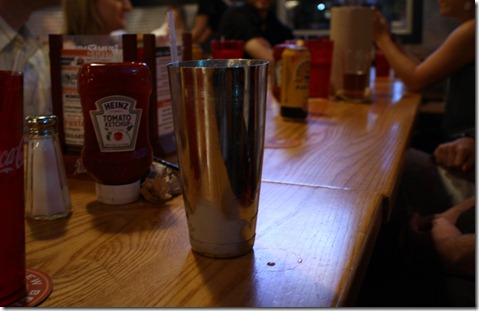 And then it was time for the concert!  It was at a small venue called Tremont Music Hall.  Tickets were $12.  I was so pumped to see the low price (very budget friendly!  Date night was only an extra $20 this week, which isn't so bad considering we had live music) – but I was a little surprised at the low price, too.   I've been listening to his album for about a month and just know he's going to be HUGE.  In fact, he's on Rachel Ray this Friday!
Brendan did NOT disappoint.  I think it's pretty awesome when the live version of songs sounds as great (vocally) as the album.  It speaks volumes, doesn't it?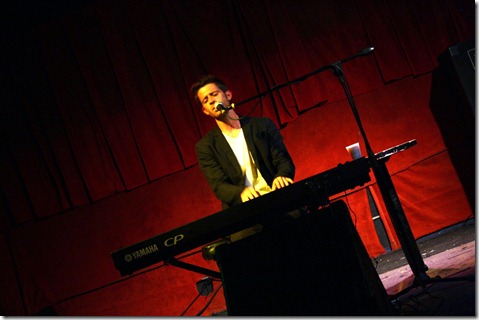 His single:
Such a fun night out with friends – on a school night, too!  🙂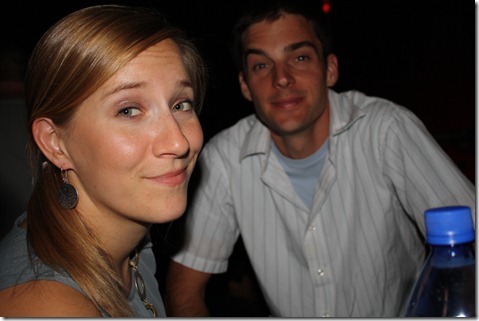 Such a fun and full day, but one I'll really remember.  It was just… great.  Exactly what I've been needing lately.
To bed I go!