I must say – the Workout Protein Pancake was quite the breakfast for my 10.25 mile run this morning!  It did sit a little heavy in my stomach for the first few miles, but nothing traumatic or really dissimilar to my normal breakfast.
I went to a new path that runs along the ocean for my run.  It was quite nice to watch the herons and speedboats as I jogged.  It started to rain around Mile 5.5, but it was just a light drizzle.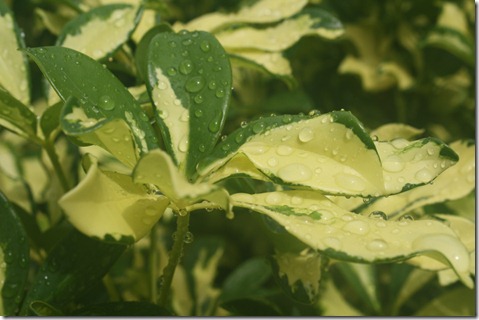 I took a lot of walking breaks.  My energy levels aren't up to par lately; probably due to the stress of the family emergency and crashing at my in-laws' house.  I am pleased to discover that I can take walking breaks every mile and still maintain my goal marathon pace of 10:30 easily.  I heart walking!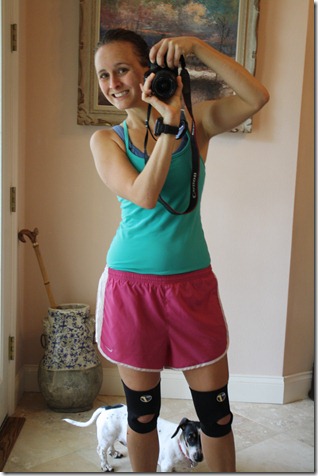 Side note: James and Maggie love sweaty Mommy!  Mmm, salt.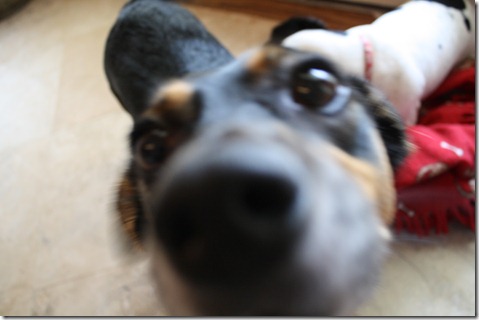 Distance: 10.25 miles
Duration: 1:46
Average Pace: 10:22/mile
Came home and was happy to see my mother-in-law was preparing breakfast!  It made a nice lunch for me. 🙂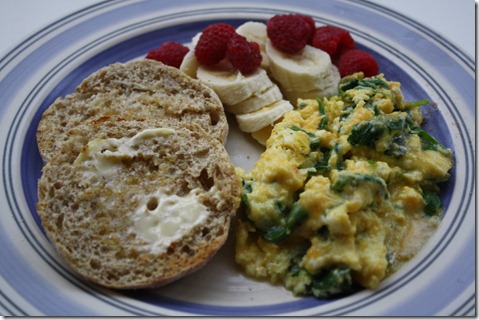 A cheese and egg mix with spinach: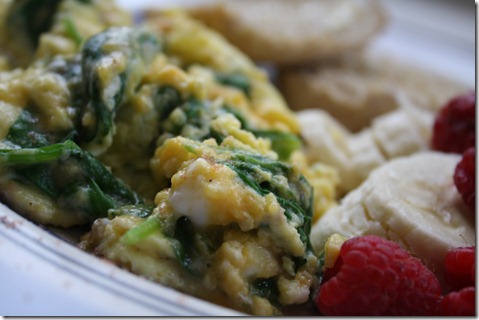 Fruit: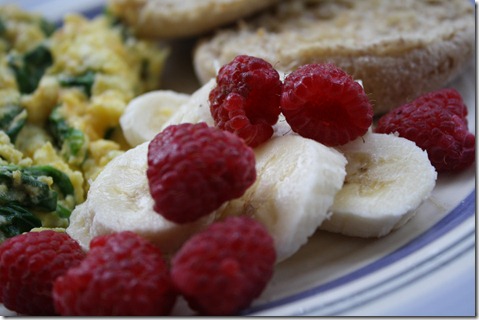 And an English muffin: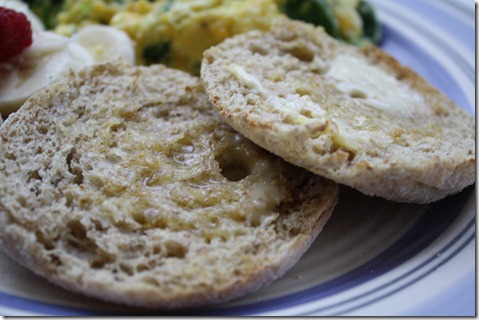 I'm trying to be helpful around the house since everyone is really stressed out.  My mother-in-law's garden is currently a bit of a disaster.  We're going to spend the next few hours weeding and trimming so it looks more presentable.
Before: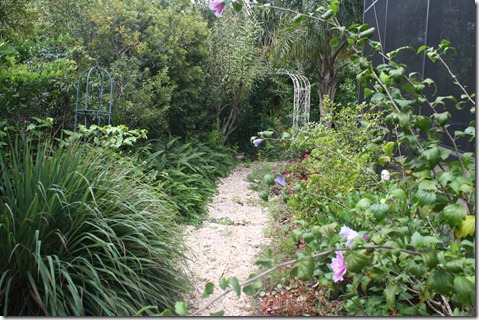 Mid-way: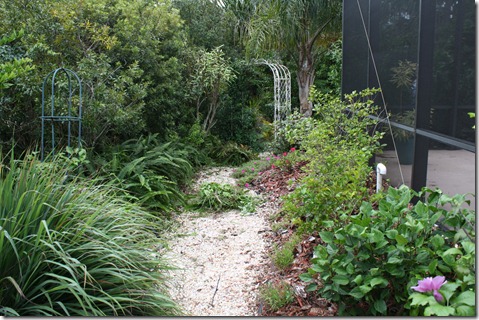 No weed left behind!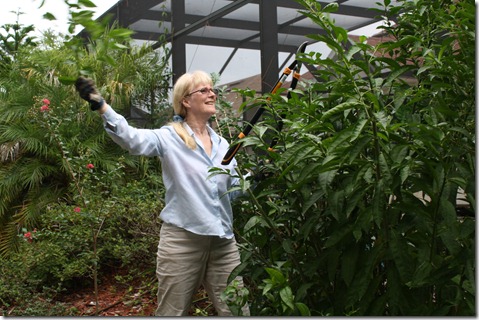 Weeding is fun.  I actually think it's really relaxing and therapeutic.  We've already been at it for an hour, and time is flying by!  I could this for a living.  Speaking of which, I am so behind in work. 🙁
Can I come weed your garden, too?