Date night!
And BOY did we need it!  The Husband worked all day at the Florida clinic, and I spent SIX HOURS doing serious manual labor in the garden.  This was not your mama's weeding.  This was back-breaking gardening.  I took more than 14 huge garbage bags of trimming to the trash.
The result was well worth it.  We have some more weeding and cleaning up to do tomorrow though.
I took two snack breaks.  First was a bowl of Greek yogurt, oatmeal, fruit, and almonds: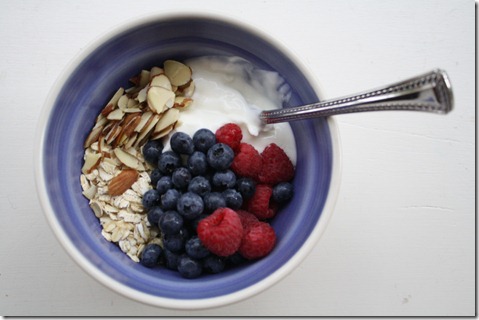 And second break was for hummus and crackers: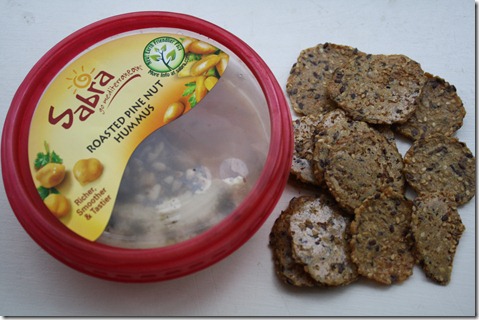 When all was said and done, I looked like this: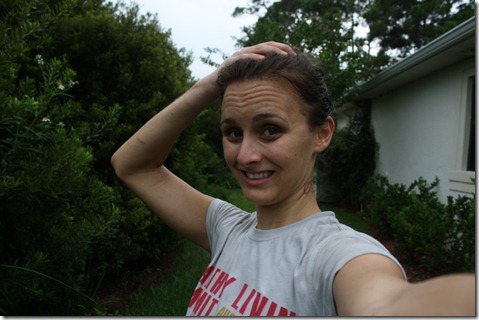 My mother-in-law remarked that I looked "shattered."  And I thought to myself, "Running 10.25 miles and then spending six hours gardening was the worst idea ever."  My legs felt like Jell-O by the end of it all!
So I drank some wine: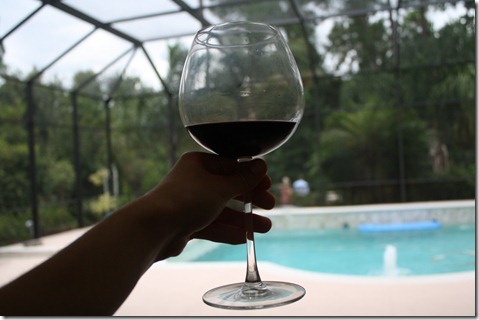 And then the Husband appeared bearing gifts!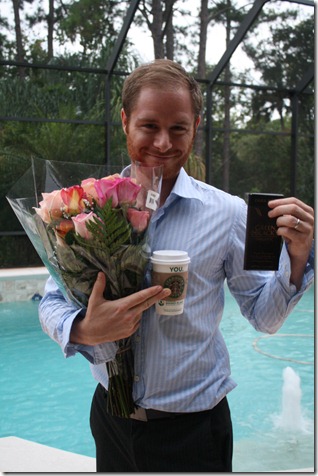 Pumpkin Spice Latte, flowers, and chocolate?  Be still my heart.  🙂
After drinking my coffee and eating some chocolate, I showered and got ready for our date night.  I think the idea of date night is great when you're trying to live on a budget.  Knowing we have a special night planned each week really prevents us from spending throughout the week on small, less memorable things.  
We went to the Atlantic Grille, a nice seafood restaurant on the ocean.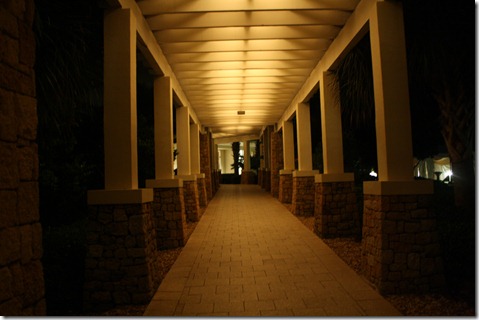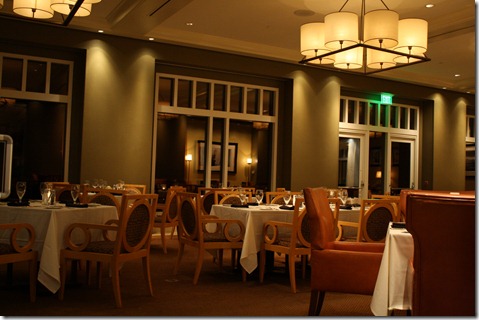 We opted to sit outside so we could hear the waves crashing!
Since we were at a seafood restaurant (there aren't many choices in this sleepy beachside town), we asked if the chef would mind making some vegetarian and vegan modifications for us.  He was very accommodating!  I ended up selecting some of the side dishes listed for the entrees as my main meal.
An orange, cranberry, pecan, and goat cheese salad to start: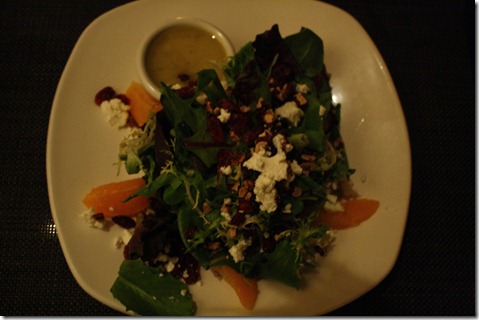 And gnocchi with roasted Brussel sprouts for my main dish (this photo is kind of misleading… it was a LOT of gnocchi!):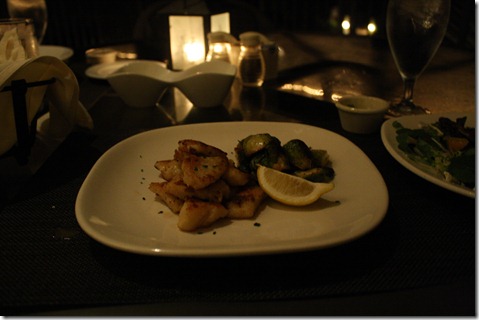 The Husband had a vegan pasta dish and an entire bread basket.  🙂
It was a great dinner with excellent service.  And we pretty much managed to stay within our budget (we spent $59 with tip and our budget is $50.)
We walked on the beach for a while afterwards: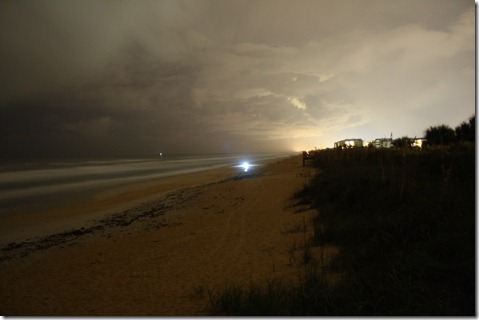 Fun fact:  I took this picture at 9 PM!  Someone was sitting down the beach with a flashlight, as you can see.  It was so pitch dark out that I couldn't even see down the beach or the breaking waves with my own human eyes. (If you're wondering what I set the camera to, it was:  ISO at 1600, AV at +2, Aperture at 3.5, and 30 second exposure.  Sounds like gibberish to me to this very day!)
I am pooped!