Waking up with Megan in my house was super fun!   We used to run together about two or three times a week at the peak of Disney Marathon training, so it was great to have her here again!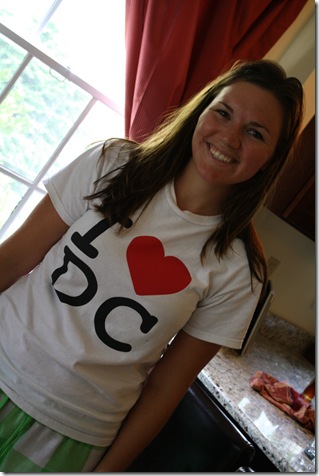 We woke up, had coffee and PB toast, and then ran 4.5 miles through my lovely neighborhoods.  Megan really loved it!  I think "Mission Get Megan to Move to Charlotte" is definitely underway.
Came home and cooked her special request – PANCAKE TRUFFLES!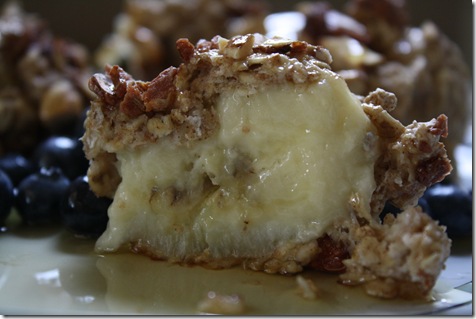 Megan's official review:  "You should take this recipe off the Internet and sell it.  Open a breakfast joint called CaitlinPancake and just sell variations of pancakes and pancake truffles."
It's that amazing.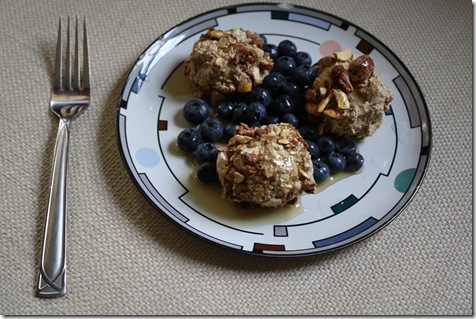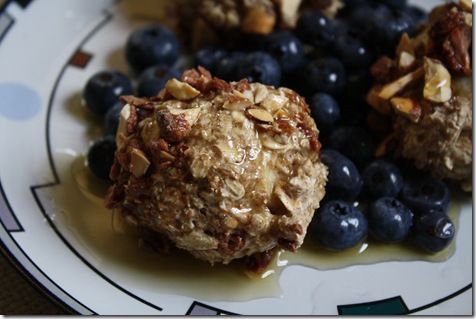 I rolled these Pancake Truffles in cinnamon covered almonds – so delicious!
We're off to the Healthy Living Summit!  So excited to meet and greet the 200 other bloggers and readers that are attending.  This is what I look like if you're coming and feel shy – say hello!  I promise to make you laugh with my extremely awkward jokes.
And… we're off!